It had to come eventually: the first article on electric bikes on this site prompted by a recent announcement by Vmoto, a China-based electric scooter and motorcycle manufacturer. They have revealed that Ducati has signed a licensing agreement with the company to produce a Ducati electric scooter.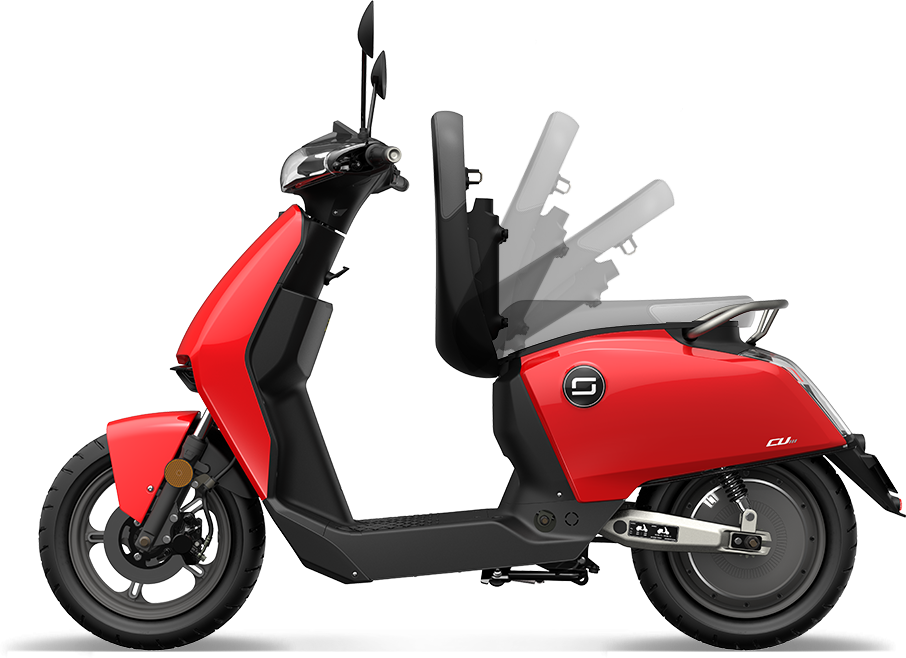 The CUx electric scooter has so far been marketed under the Super SOCO brand. Vmoto is the parent company of Super SOCO. It features a 2.8 kW (3.75 hp) Bosch hub motor and top speed of 45 km/h (28 mph). Not exactly fast, but great for city/suburbs trips.The scooter has a 1.8 kWh battery pack that offers up to 75 km of range. The scooter also includes a front facing camera that can be used as an action camera for social media sharing or as a dash cam.
Then Erik Buell unveiled his new electric motorcycle brand which promises a futuristic-looking motorcycle, the Fuell Flow which can put out 35 kW (47 hp) of power and is likely to appeal more to the likes of motorcyclists.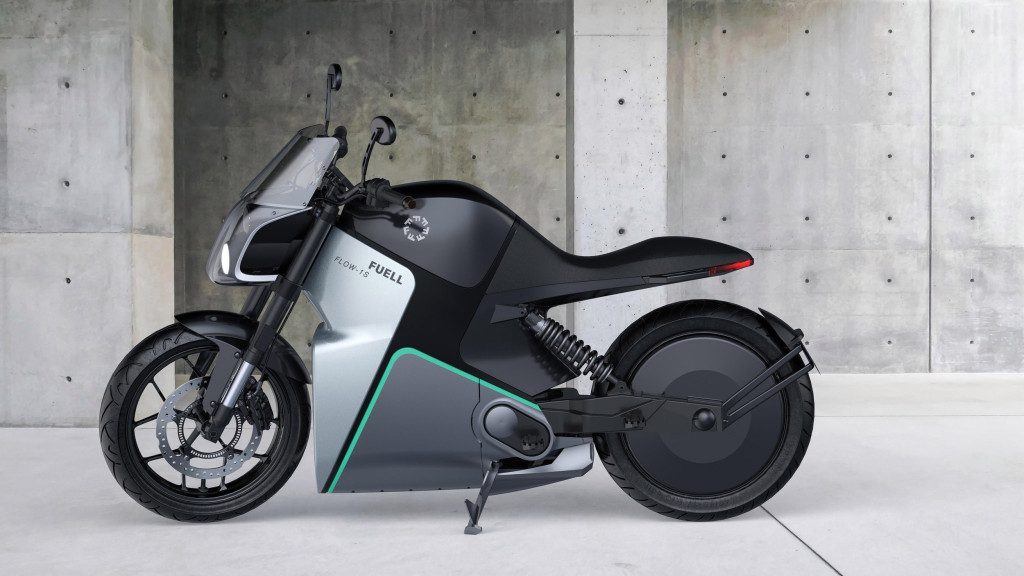 Charging is said to be 30 minutes on a 20 kW public charger, but I haven't seen any specifications on the expected kilometre range.
The Flow appears to lack a foot brake but also has an empty left bar where a rear hand brake would otherwise rest, meaning a single right brake lever might control the hydraulic disc brake in the front and regenerative braking in the rear. Fuell indicates that the Flow should start at US$10,995.
Coming out of Lyons, France, Essence Motorcycles is making a massively powerful, long-range e-streetfighter with eye-popping looks and performance so extreme it's actually hard to imagine. This one is my favourite – the Essence e-Raw – 205 HP motor with 450 Nm of torque! (My Triumph Street Triple 675 produces about 105HP & 68Nm of torque and scrubs out a rear tyre every 6,000-6,500kms). Essence claims 0-100 km/h in the range of 2.8 seconds, and it's geared for a road-friendly top speed of 200 km/h, it weighs 194kg . Hope you've got enough dough to pay for the tyres this thing will likely chew up.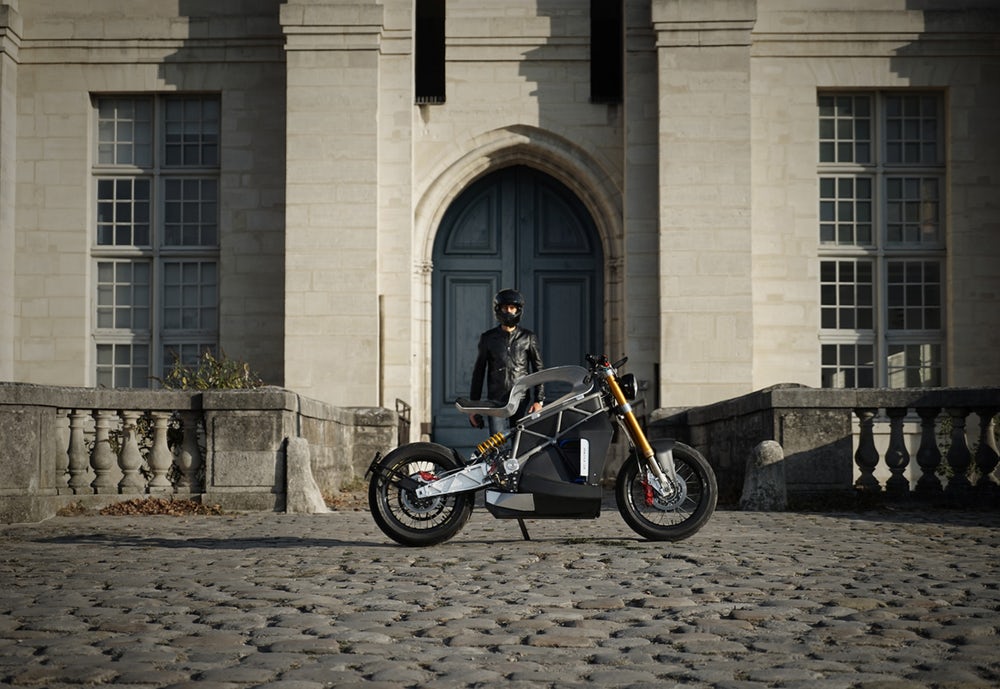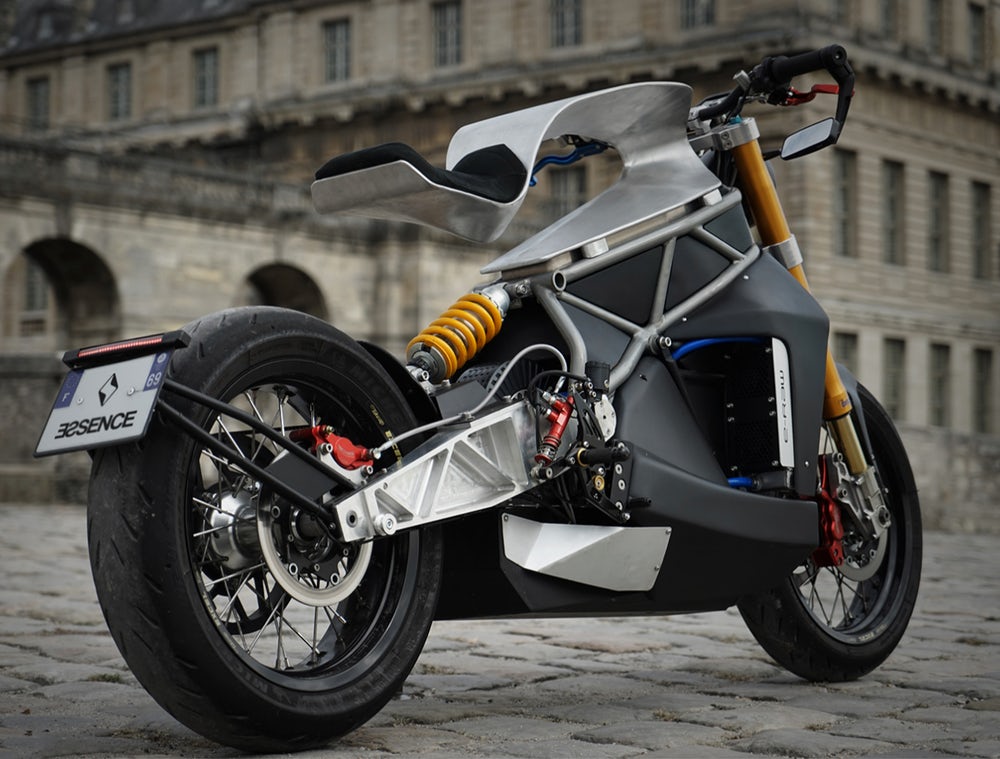 Realistically, we're likely to see only the scooter bike for sale in Australia. I'm guessing that the big question mark for Australian buyers will be the range before a battery recharge is required. When that figure is around the 300km range, I'll be interested. I also think that a variable sound effects unit should be available, where you can program what noise your electric bike can make, if any.

Finally, I forgot this one – it's a Zero and I'm not even sure that they are sold in this country any more. I snapped this one in the main street of Lobethal back in 2017.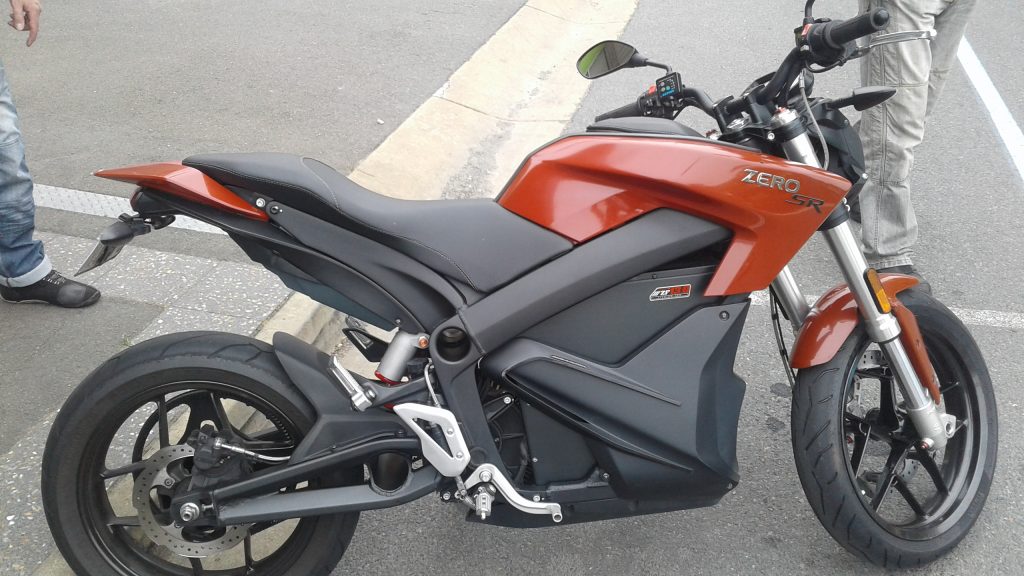 I've just stumbled across Electric Motorcycle News on Facebook and found these pictures of the latest Zero being road tested in Europe recently.