Once again a delightful Adelaide autumn day for our ride to Birdwood and Angaston. A little disappointing that there were only 10 starters but of these 8 were club registered historic machines. Riders and their machines (in no particular order were:-
Graham Riley 2017 Indian Scout 1200cc
Alan Brock 1976 Kawasaki Z900 900cc
Charles Oliver 1959 BSA A10SR 650cc
Geoff Penn 2016 HD Sportster 1200cc
Ed Lowrey 1975 BMW R90S 900cc
George Elovaris 1981 BMW R65 650cc
Greg Smith 1982 Triumph TSX 750cc
Ian Harper 1974 Honda CB750 750cc
David Saint 1974 BMW R90S 900cc
Alan Kernich 1985 BMW R80 800cc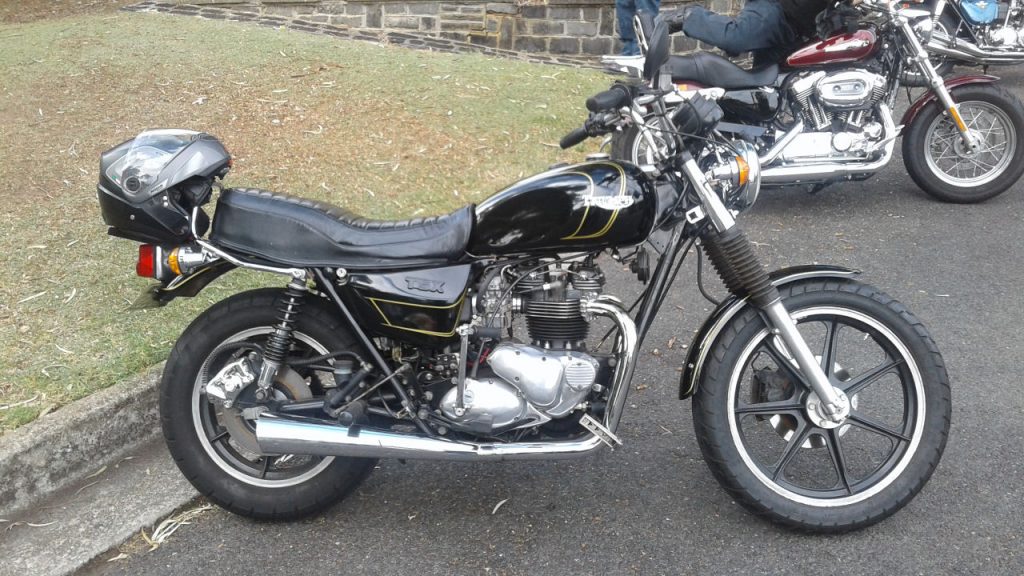 Starting out from Hazelwood Park we took our usual route up Greenhill Road and on through Summertown and Uraidla. Turning left on Swamp Road and through to Lenswood. On the road to Lobethal one rider went wide on a right hander and fell. He was fine but the bike although rideable was a bit worse for wear and was retired at Lobethal. From there on to Cudlee Creek and Gumeracha to our morning coffee break at Lovells Bakery in Birdwood.
From Birdwood we travelled along the Torrens Valley Road to Mount Pleasant and then on through Springton and Eden Valley. Then via Seven Steps Road and Tanunda Creek Road through the very picturesque countryside of Kaiserstuhl Conservation Park and on to our lunchtime stop at Angaston. Here we found the vintage/harvest festival in full swing with food stalls and music up and down the main street.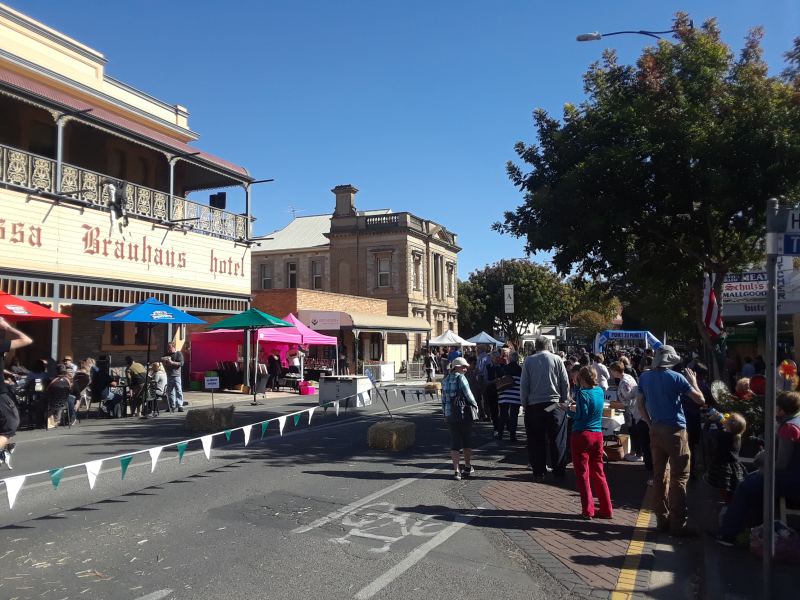 After a very pleasant lunch at the Sunrise Bakery it was off home via Lyndoch, Williamstown, Chain of Ponds and the Gorge. Various riders took the opportunity to peel off at various places such that by the time I (the leader) reached the city there was only two of us left!
Only 194km on this run and I think most of us enjoyed the sunshine, the company and the ride!
Alan Kernich, Club Captain