There were 14 starters gathered at Hazelwood Park ready to display their bikes at the Lions Bike Show, Macclesfield. Among our starters were : a Norton Dominator, BMW R100 outfit, Triumph T120, Triumph T140, Yamaha Virago, Indian Scout, Honda CB750, Harley-Davidson Electra Glide, Triumph T110, Honda CX500 & XBR500, another BMW and the oldest bike was a 1940 Matchless. A new member was even signed up before the start – welcome George. We took the road up to Mt Lofty and travelled via Sterling, Aldgate, Mylor to Echunga and on to Macclesfield.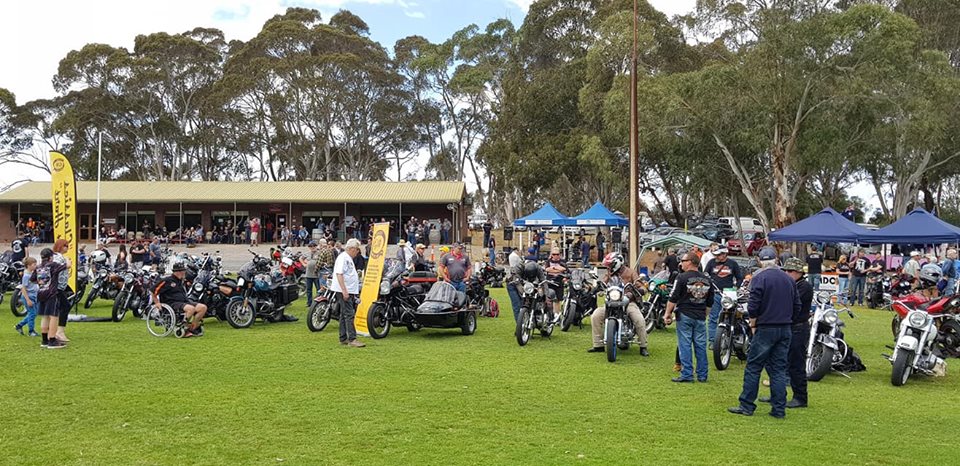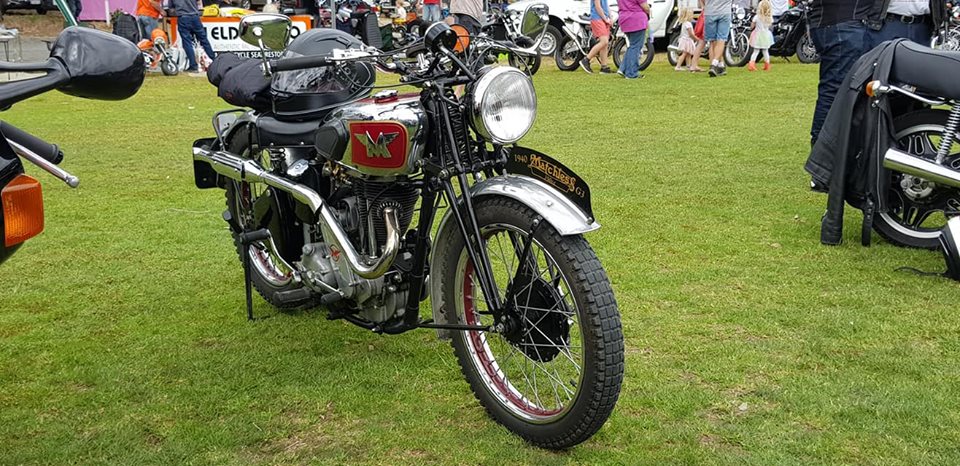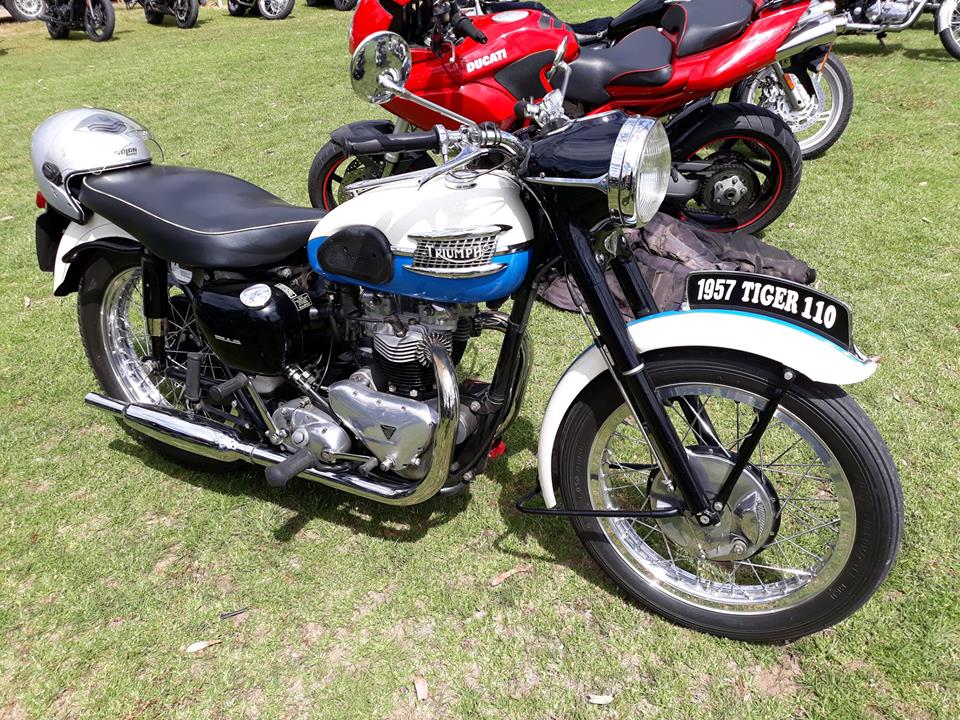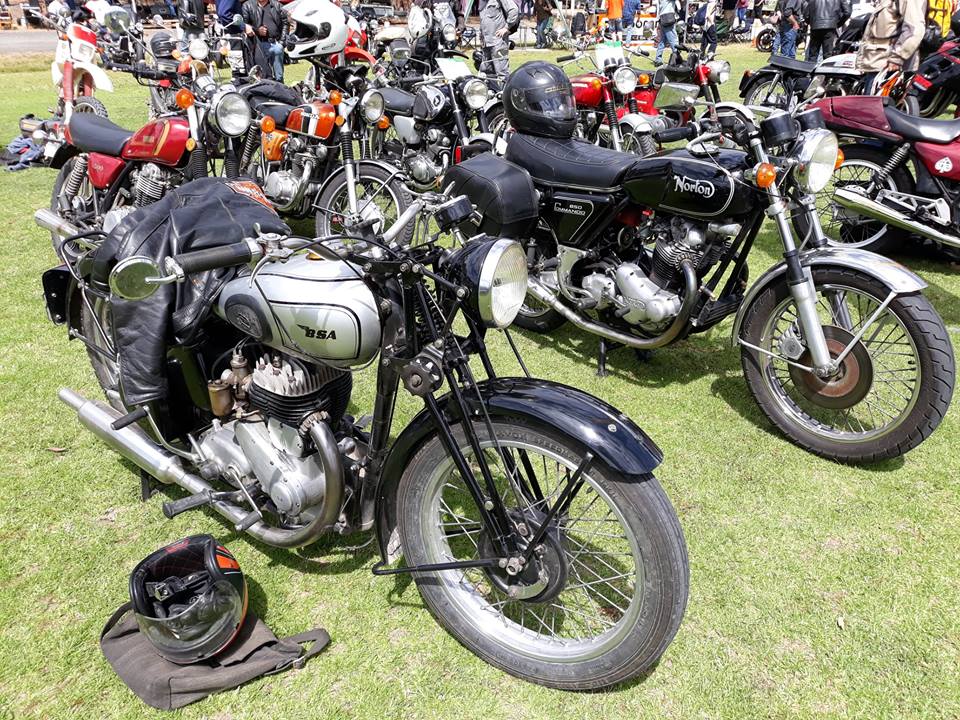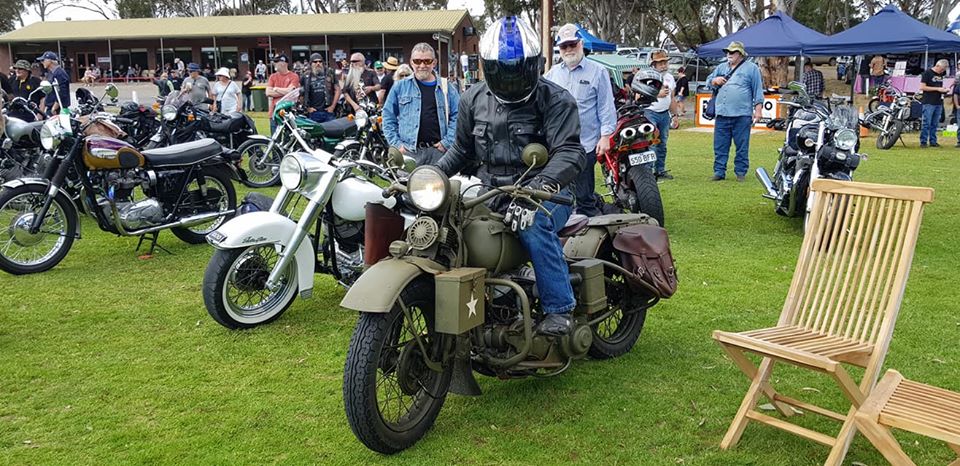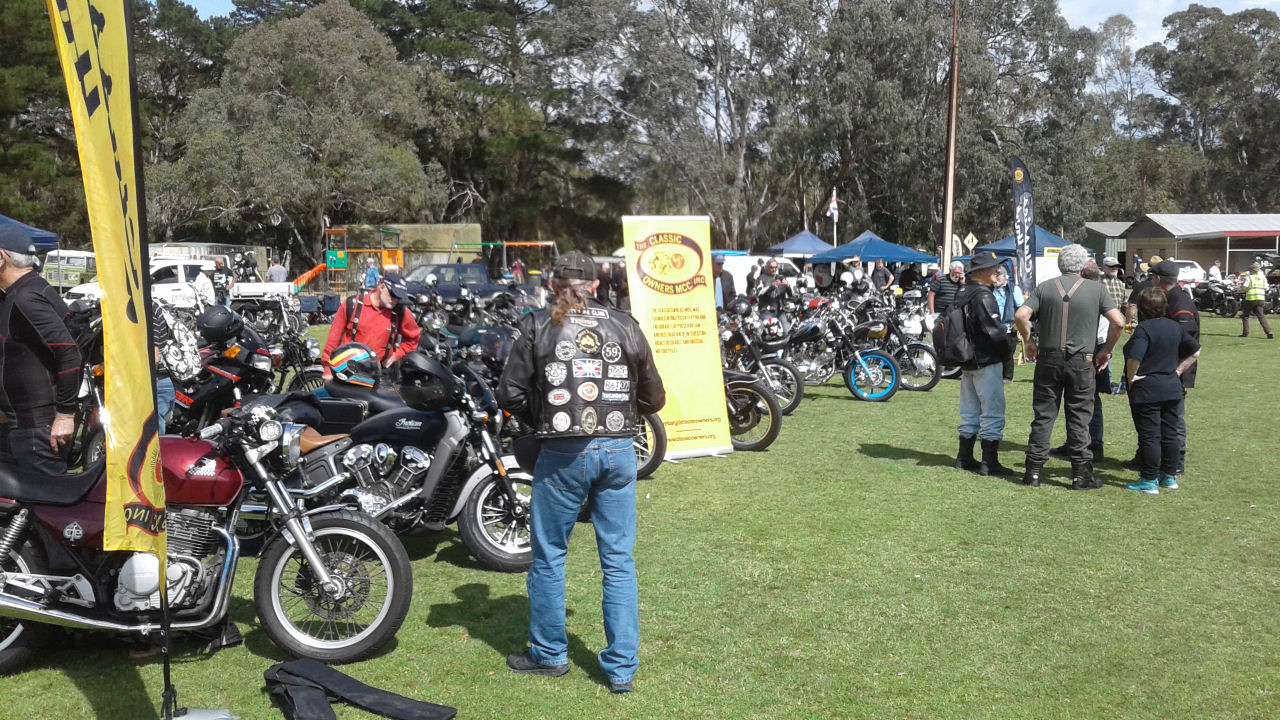 The first thing we noticed was there were a lot more bikes on the oval this time. We took a spot more or less where we were last year and were joined there by an influx of other members with their bikes : 450 Honda twin, 350 Honda twin and a couple of other Hondas, a Ducati Desmosomething, Norton Commando and an old Puch 250 two-stroke. These bikes bolstered our numbers to 20 plus. Wayne Williams brought the chairs and the club flags along, so we erected them at each end of the two rows of bikes.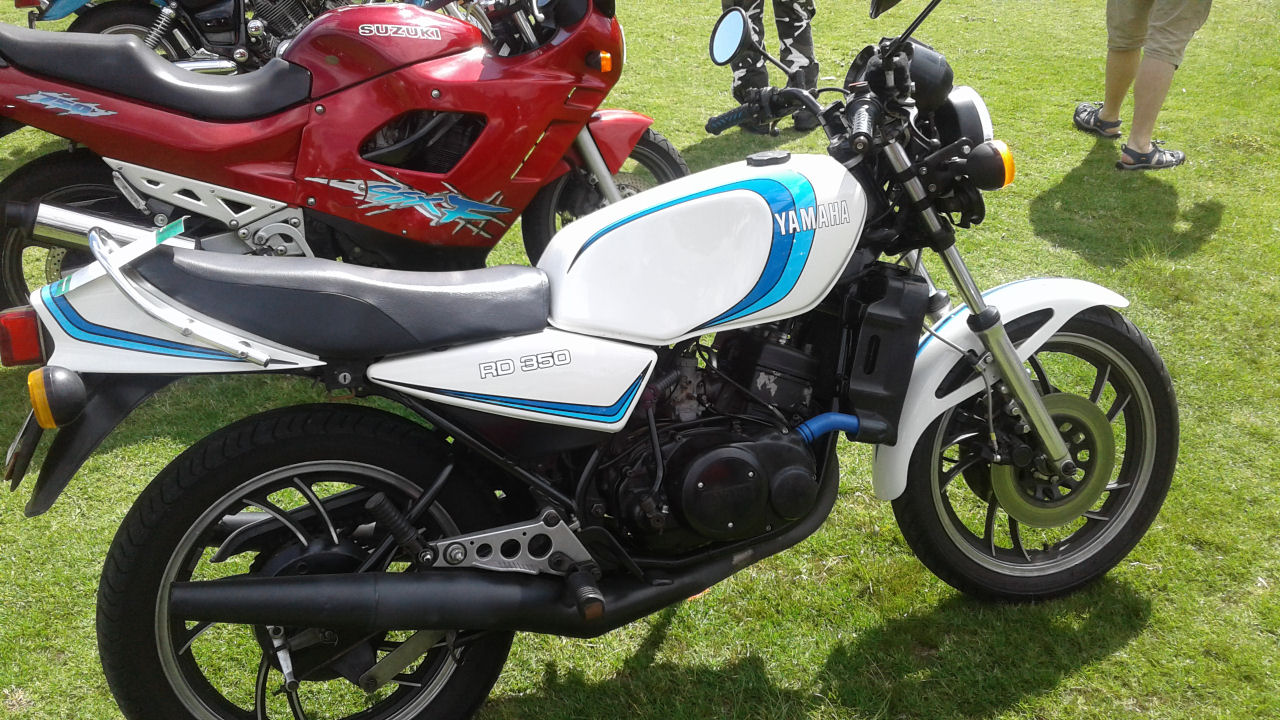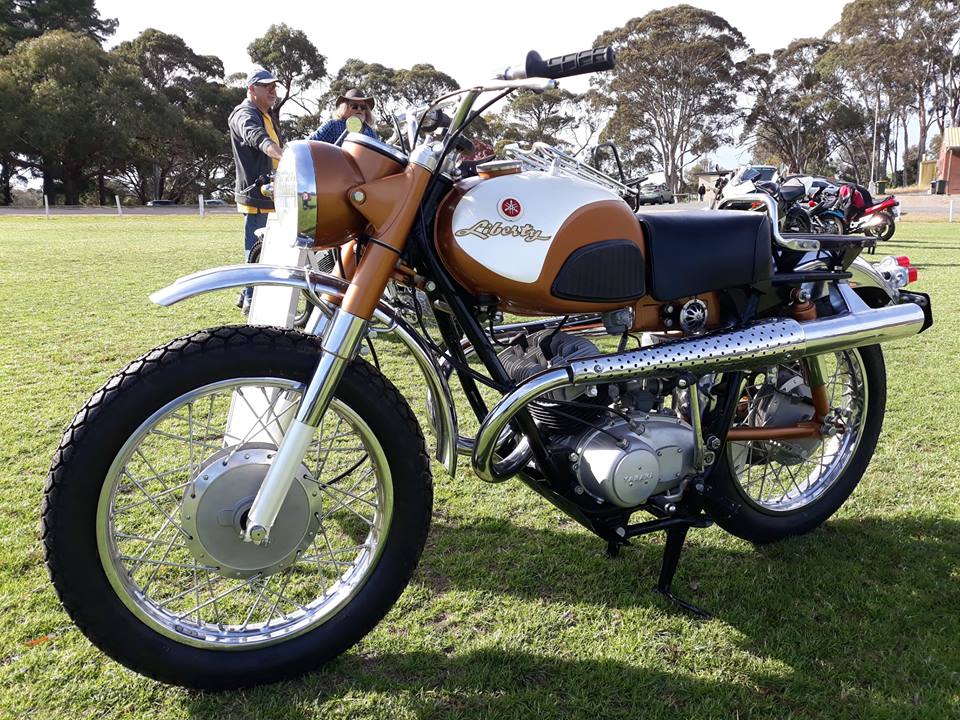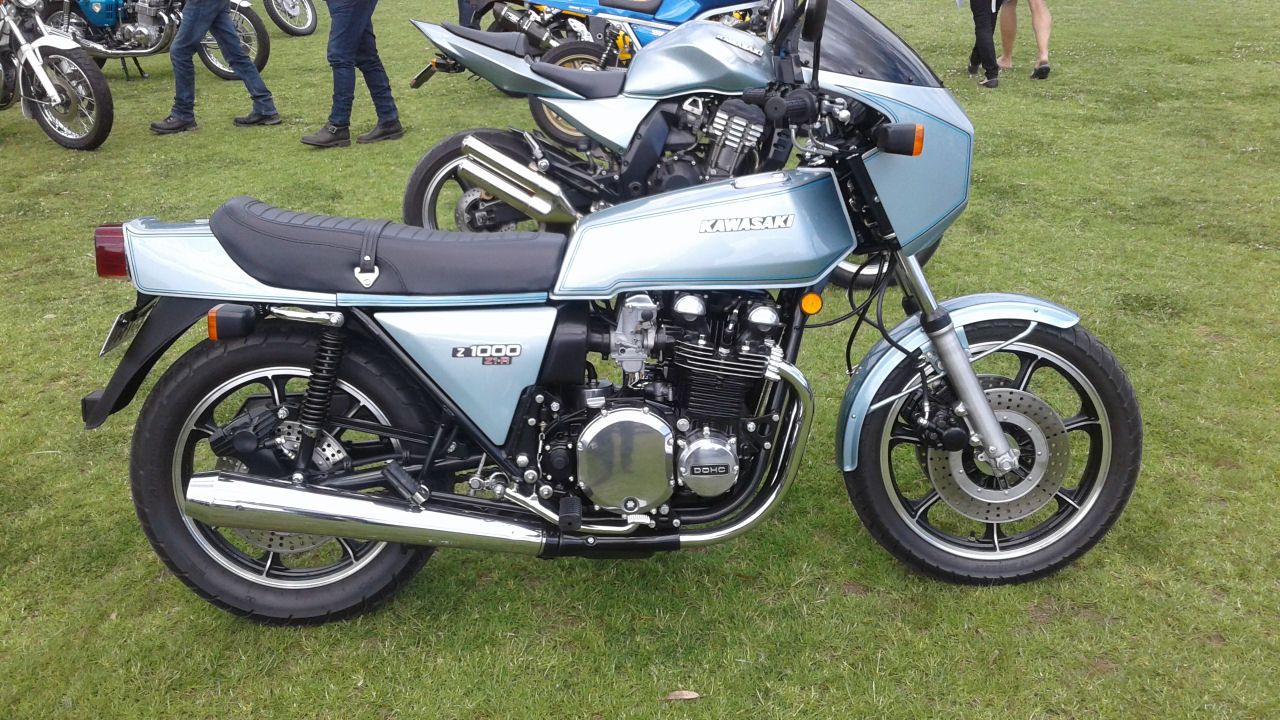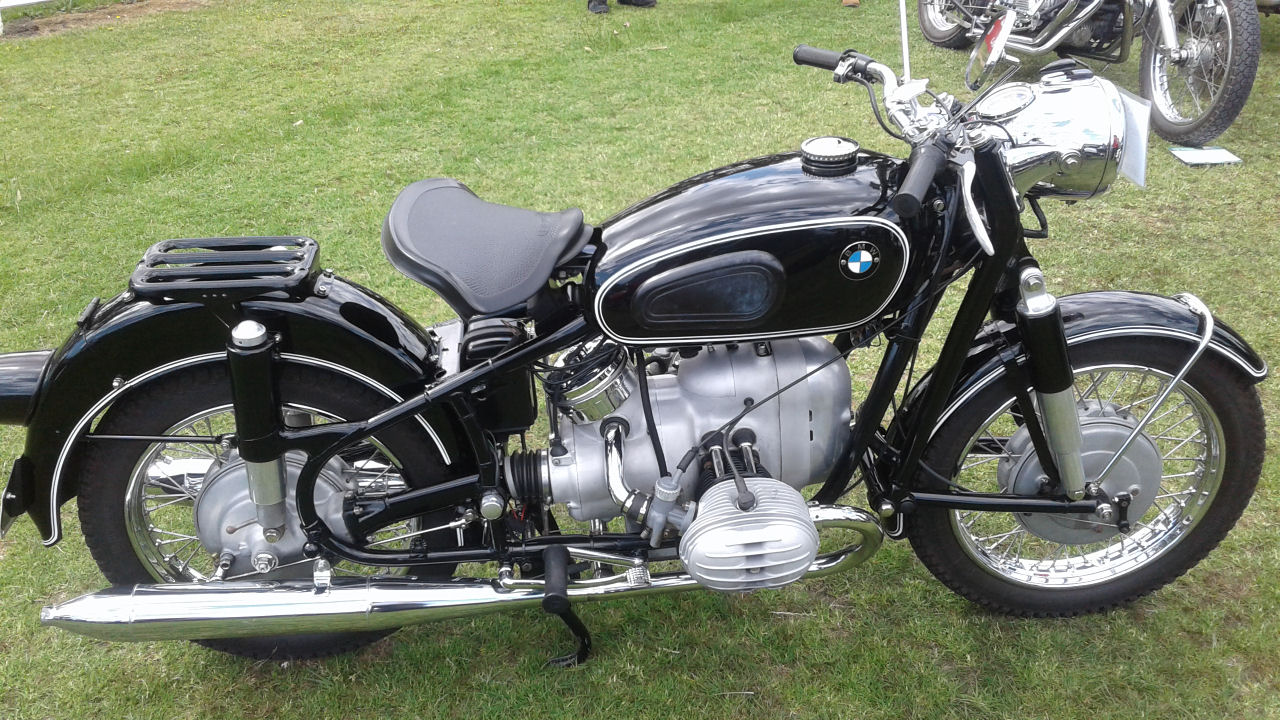 The VJMC had an even bigger display this year, thanks to a few stray punters who turned up and parked their Jap bikes as part of their display, and the BMW Owners had a good turn out too. One of the best improvements over last year was that ALL bikes were on the oval and not parked on the surrounding gravel path, like last year. This led to a greater variety of machines on display. We didn't get a goodie bag this time, probably due to costs, so we had to buy our own sausage from the BBQ. I still think that the $5 entrance fee is pretty good value. There were more food outlets and more swap meet stalls than last year too.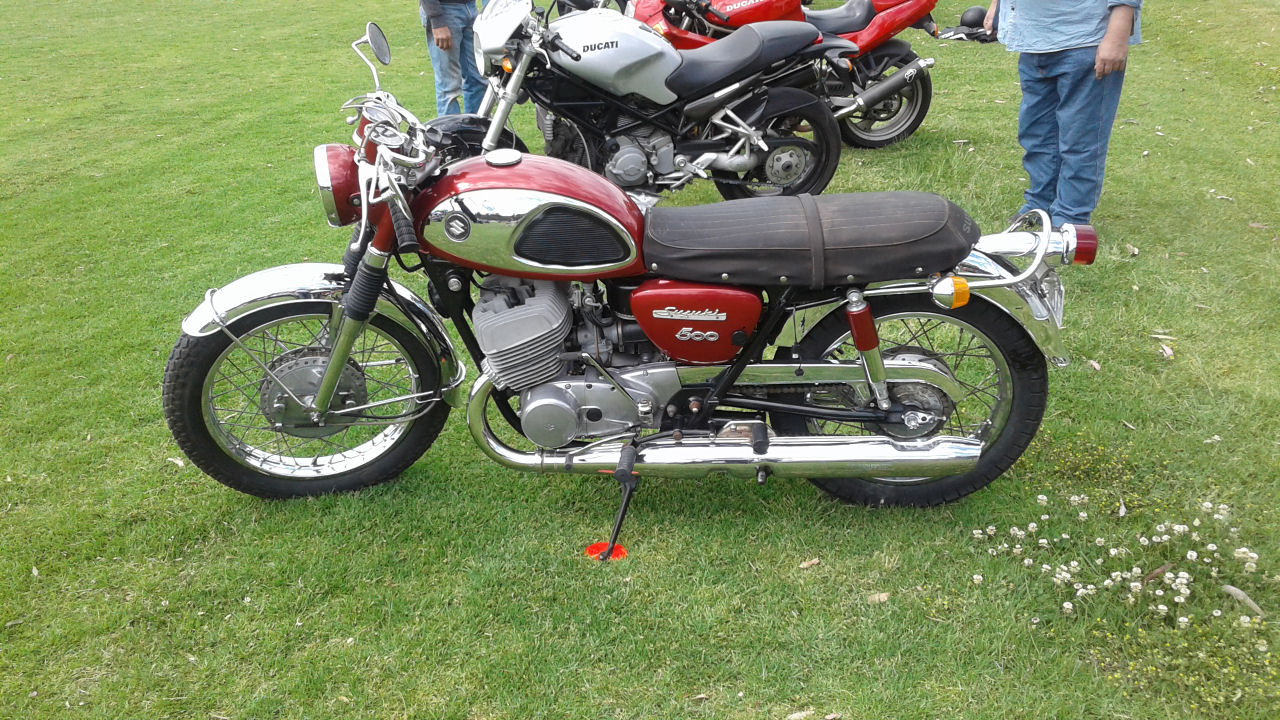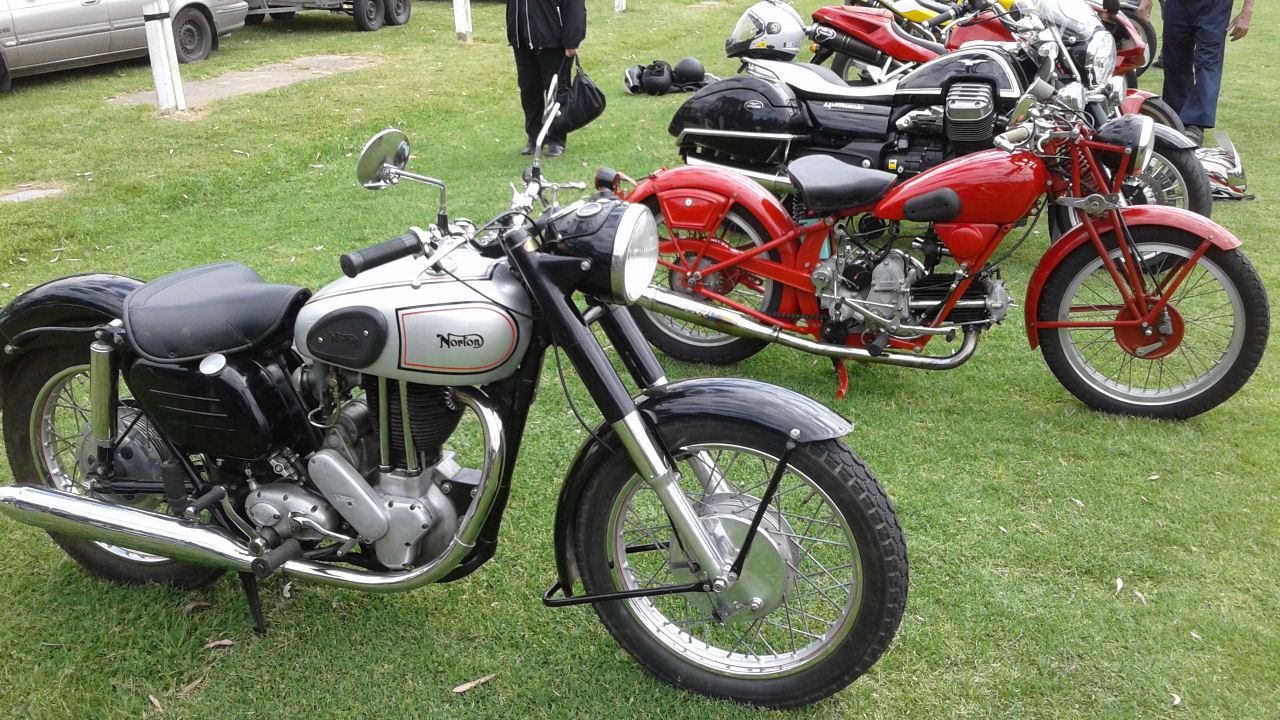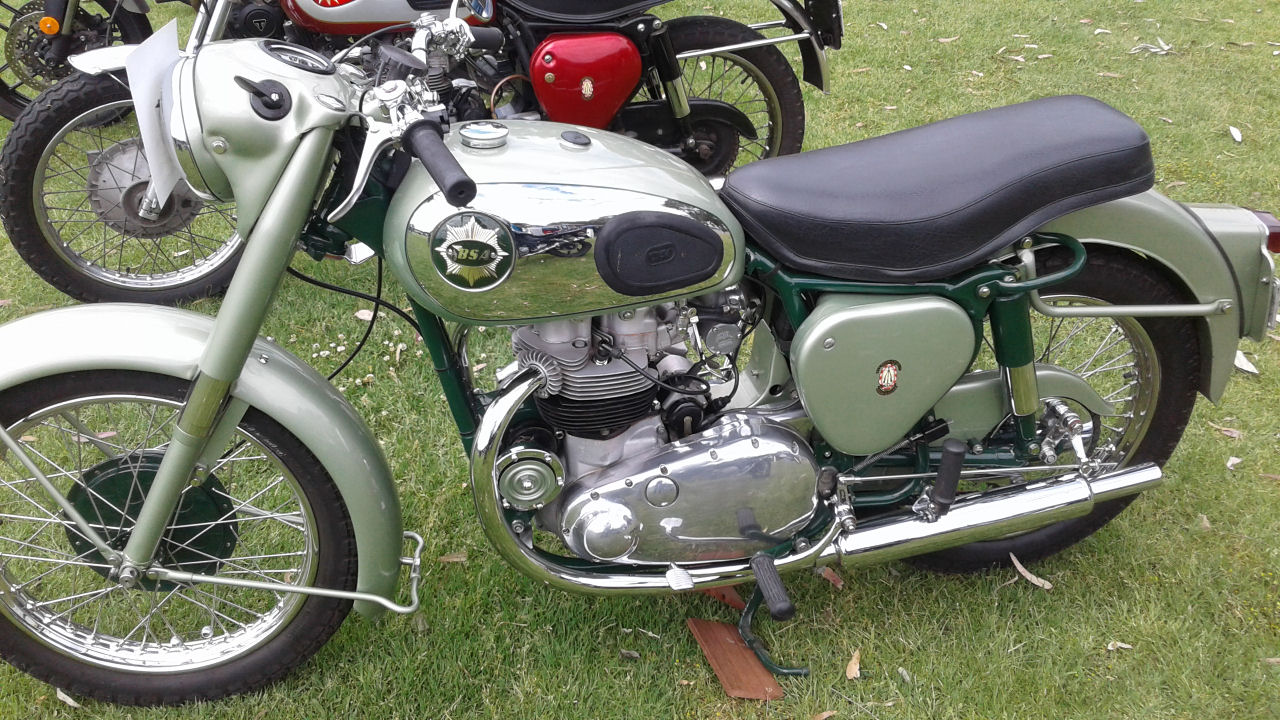 Behind our bikes on the oval perimeter there was a stage setup and a couple of bands were playing music from my era. Some of our members remarked that we could do with a gazebo, plans are underway to invest in something suitable. Numbers started to thin out a bit after midday, as we were packing up I heard a few awards given out – a BMW K100 chopper(?), a REAL Royal Enfield Made in UK and the BMW Owners won the best club display.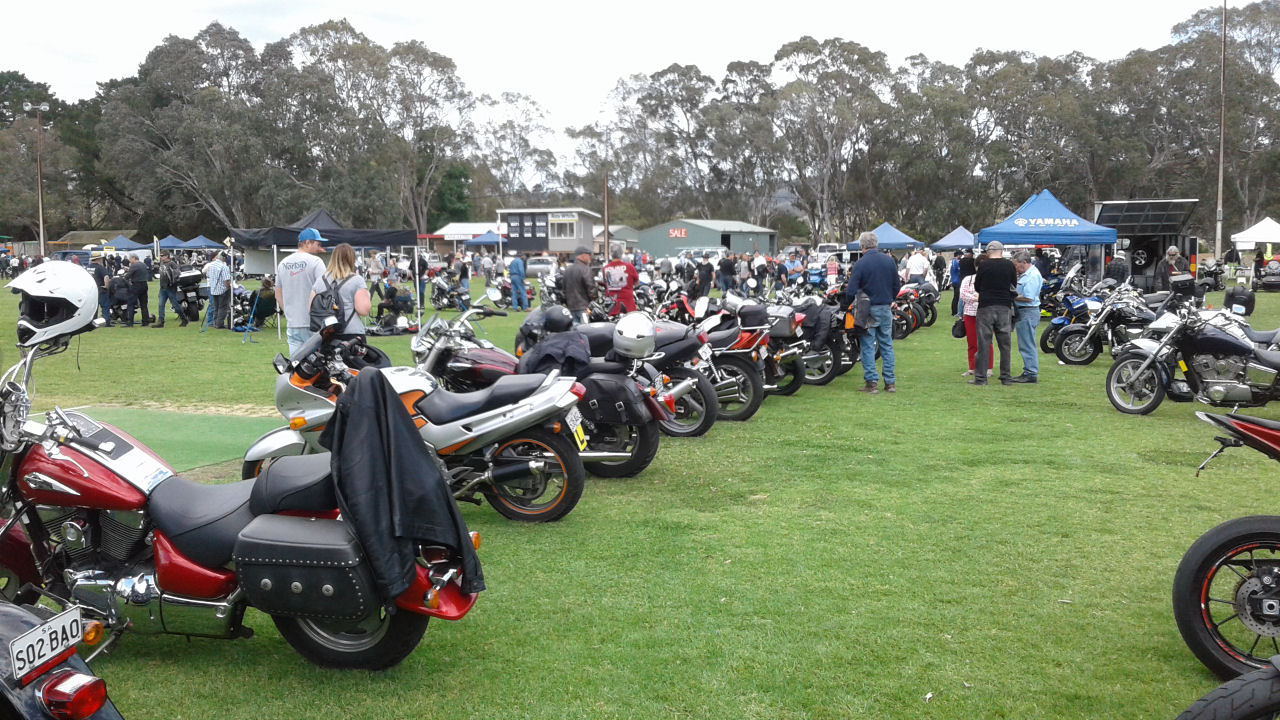 There were all sorts of everything on display – the now customary Black Shadow, a Scott, immaculately restored Japanese superbikes, you name it, it was probably there. This show is turning into a great social affair for SA's motorcylists and I look forward to attending again next year. Well done to all our members who brought their bikes out for the show and it was nice to see Alan Wallis out and about on his Norton again.