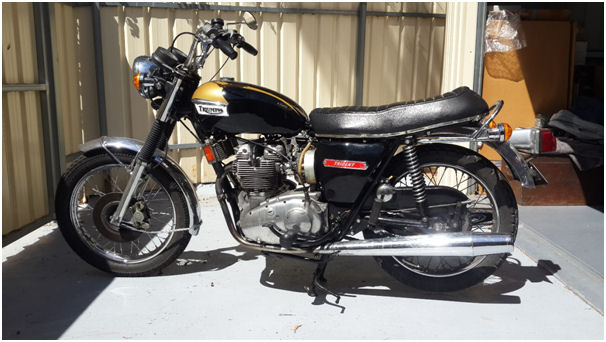 Yes folks it time for me to hand over custody of my Trident. Most of you have seen this machine at several club events. It is on club registration.
It's very original with 21,000 on the speedo I believe this to be correct. It was an American delivery. Matching engine and frame numbers and that is all three cases. This is important. BH 01212 which makes it February 1973.
I am asking $12000 I don't think this is unreasonable.
Contact Allan Morris 0425660619 for further details.