On a glorious Adelaide spring morning we attracted possibly a dozen riders for the trip to the Lions Bike Show at Macclesfield Oval departing from the usual spot ie. Hazelwood Park at 9 am. One of the more noticeable bikes was a Suzuki GS750 cafe racer, which sported some fairly chunky Hayabusa forks and a nice paint job, including the lovely retro 'S' Suzuki tank badge.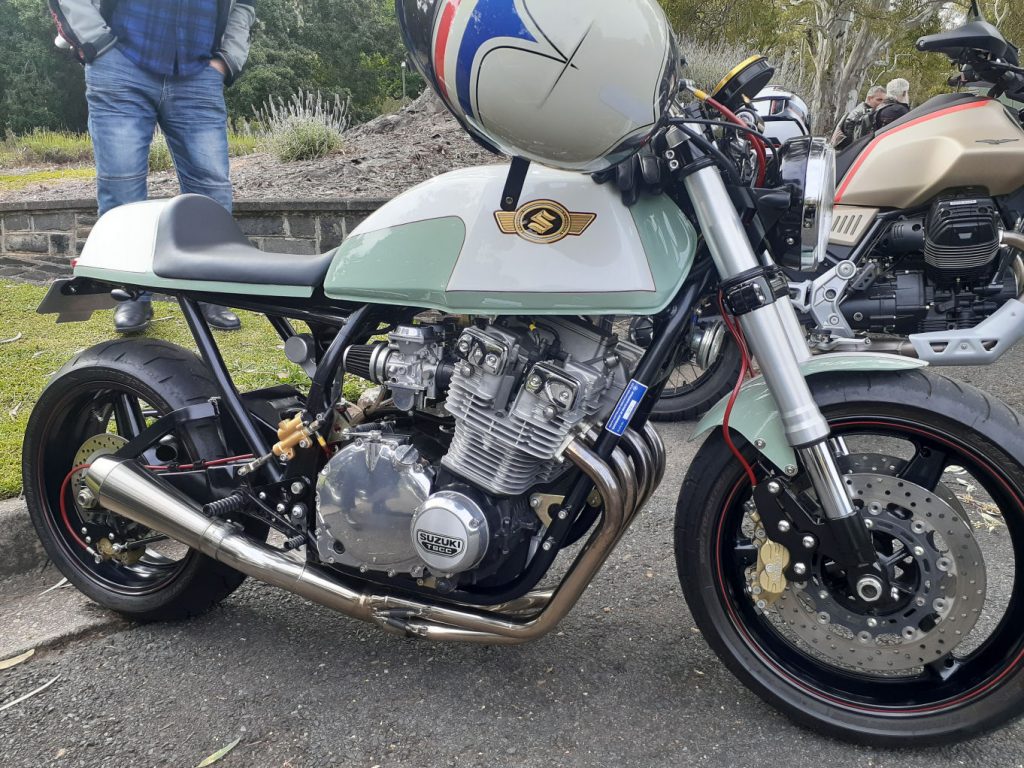 We took the most direct route – Mt Lofty , down to the Freeway, turned off at Stirling, through Echunga to Macclesfield. After an incident free journey we arrived at the oval, found Wayne Williams (gazebo transporter) and erected said gazebo along with a couple of club flags just behind the bikes. Quite a few of our members, who weren't part of the ride, added their bikes to our display and there would have been possibly 15-20 bikes there at one point. 
This years Lions Show attracted many more bikes than in previous years. It was a perfect day to get out on the bike and mix with fellow enthusiasts in a spacious outdoor setting in the Adelaide Hills. A handful of local bands entertained the punters with a good mix of rock favourites. The coffee stand and the BBQ were very popular throughout the morning. Even the swap meet stall holders managed to attract my custom, for a change.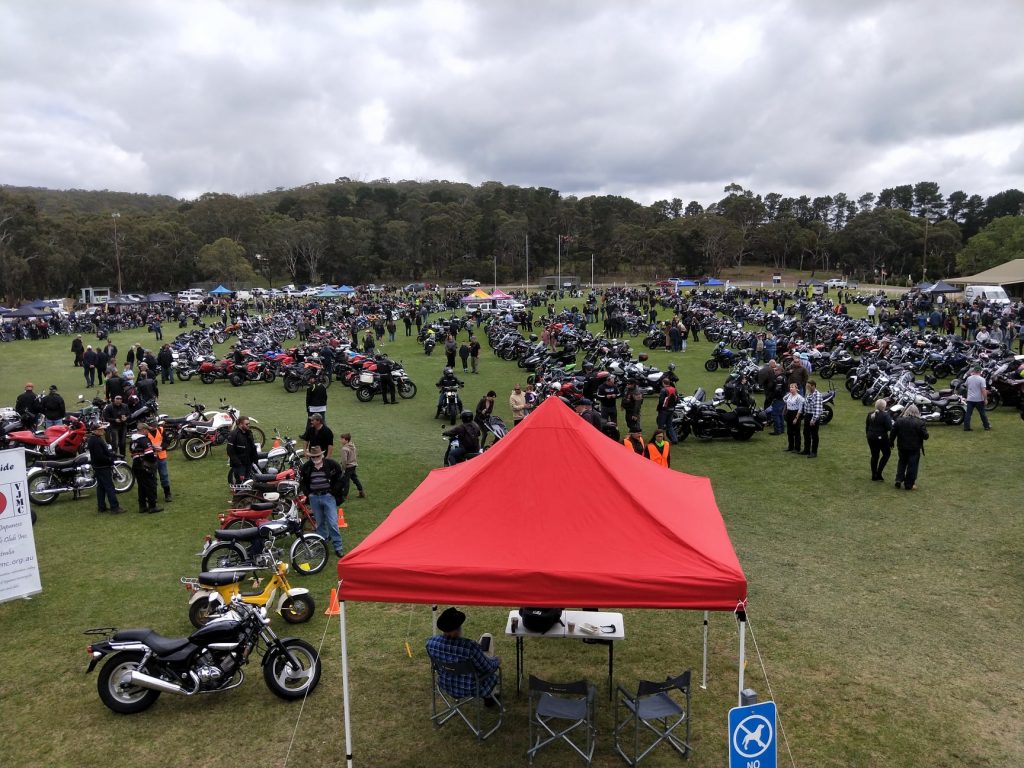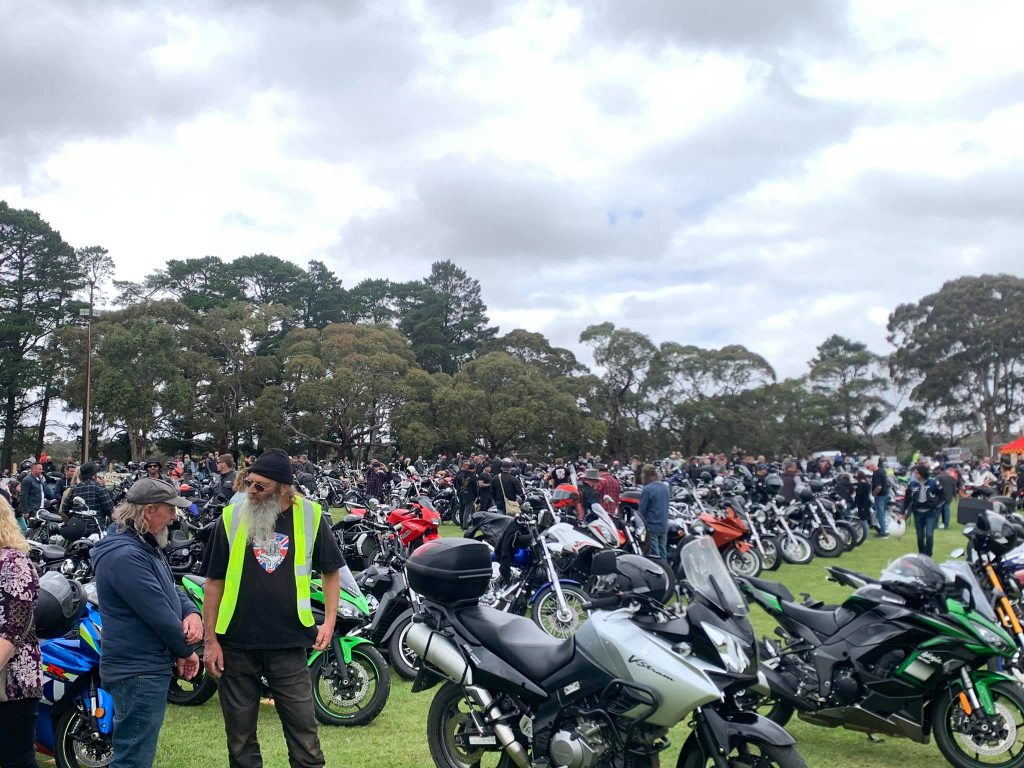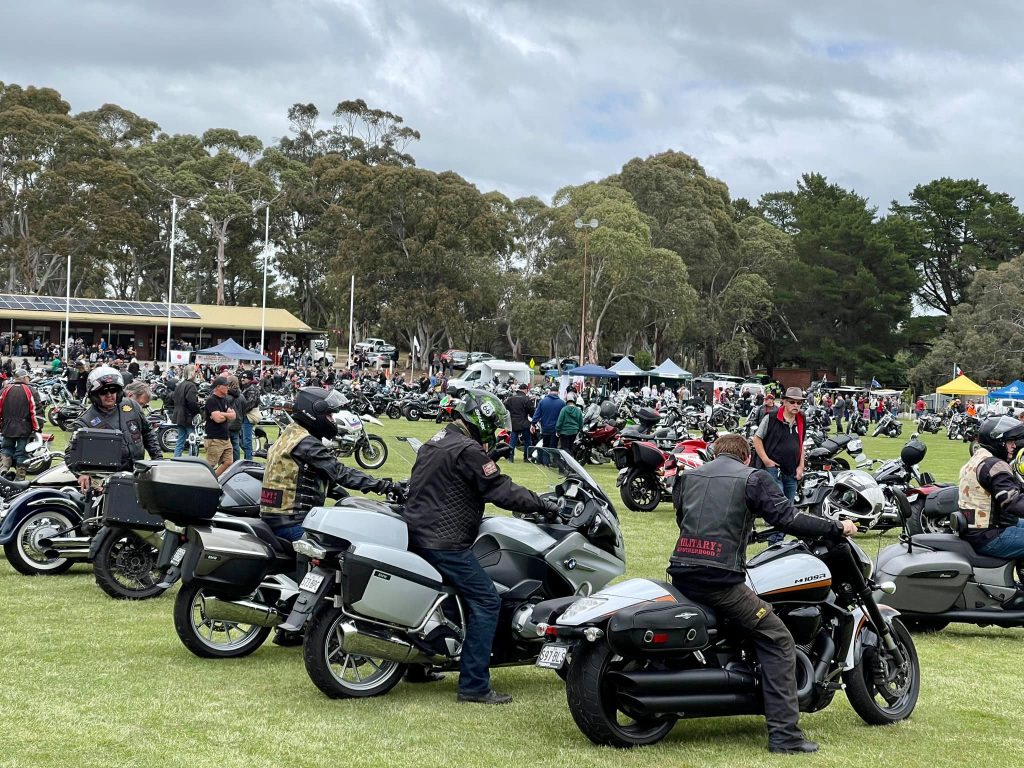 The Norton Owners won the  Best Club Display with a fine row of mainly Commandos.  The British Triple enthusiasts had a good selection of Tridents, Rocket 3s and a couple of Hurricanes. Other displays from : Ulysses, VJMC, Harley, Choppers, V&V, Adventure Riders, Triumph Riders and COMCC lined the oval.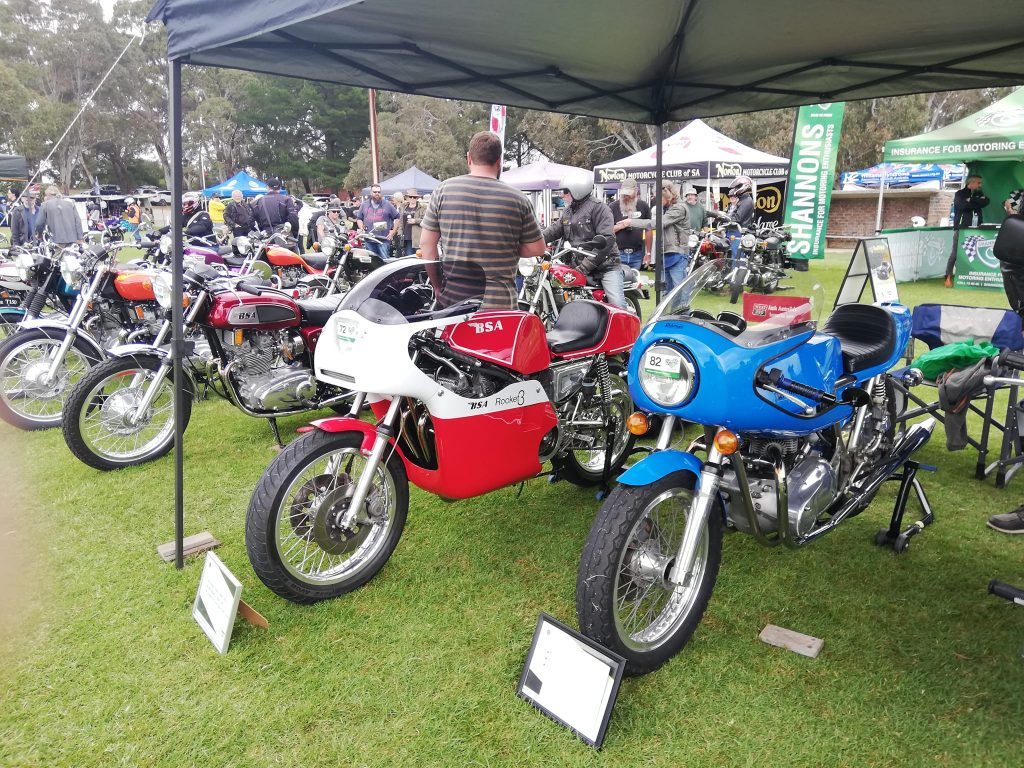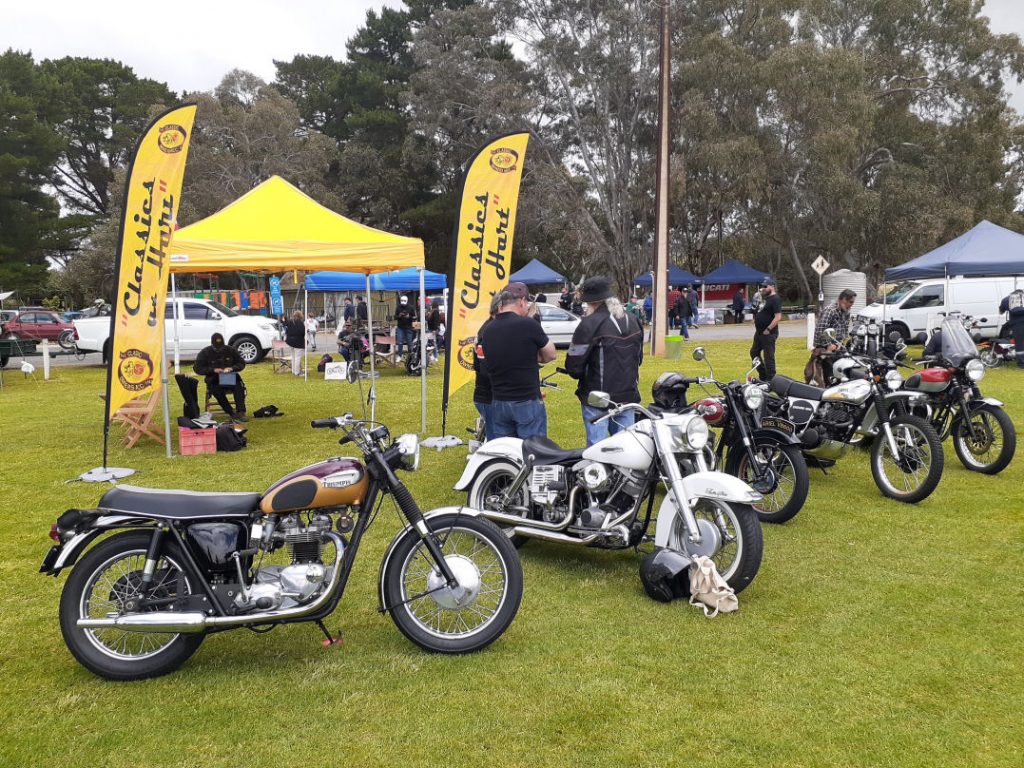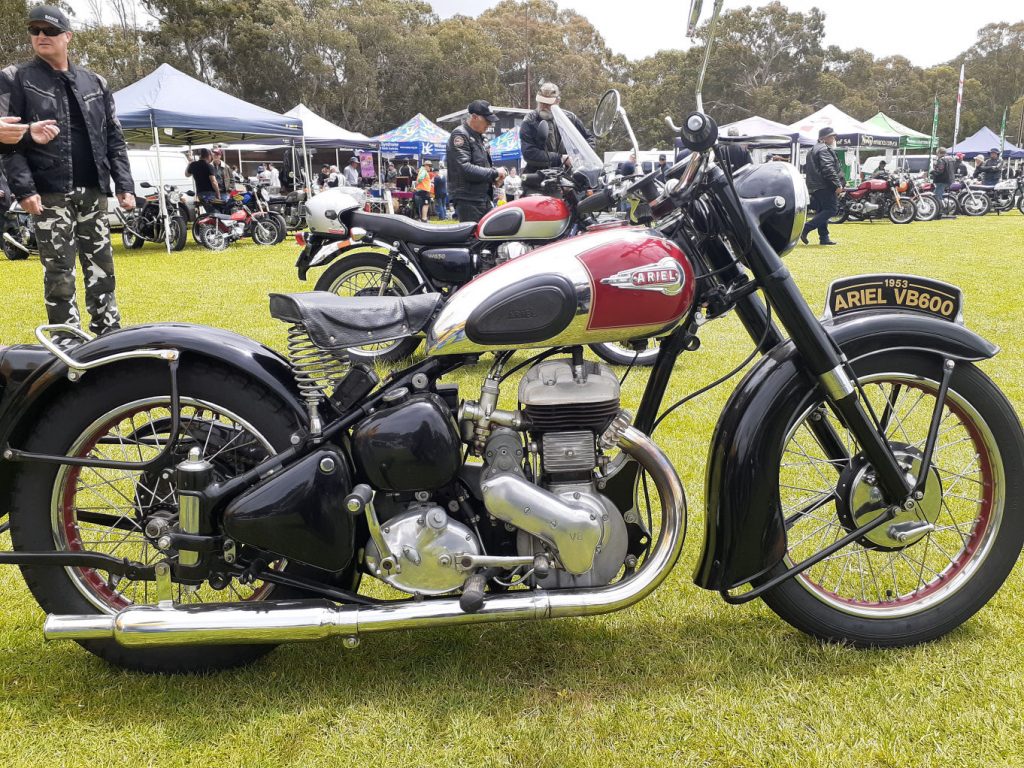 I stuck around for the prize giving: V&V President Brian Forth won the Best American bike award with his Harley Davidson outfit  for the second year running and a splendidly restored 1927 Rex Acme TT took out Best Bike. The Lions Bike Show is going from strength to strength and the organisers would be delighted by this year's turnout, which was reportedly just under 3,000 – a great effort!