We had thirteen bikes for our ride from O'Halloran Hill to Encounter Bay. Bikes ranged from a very new Royal Enfield to a 52 year old Honda & a 54 year old Triumph. First we rode around the suburbs and then through Onkaparinga River Park and the back roads of McLaren Vale and into Meadows for coffee.
Then down everyone's favourite road (Bull Creek) and around to Mt. Compass and after criss-crossing the Peninsula for 180 kms we made our way into Victor Harbor to refuel. Then over to Encounter Bay for lunch. Some of us sat in the sun on the waterfront and others enjoyed fish and chips looking out over the bay.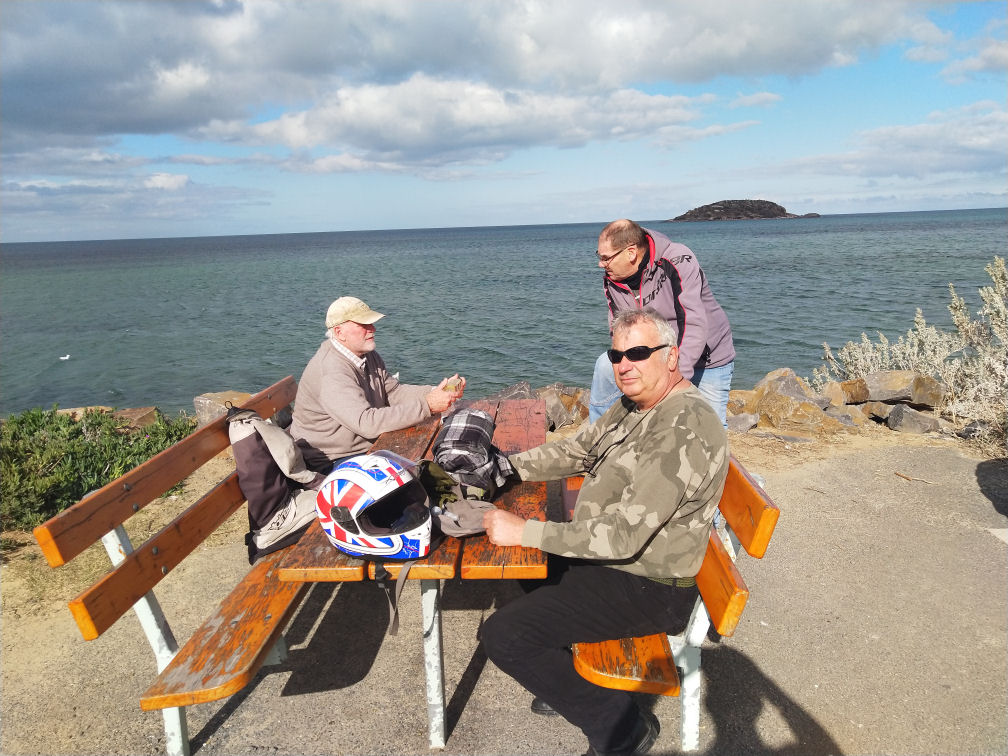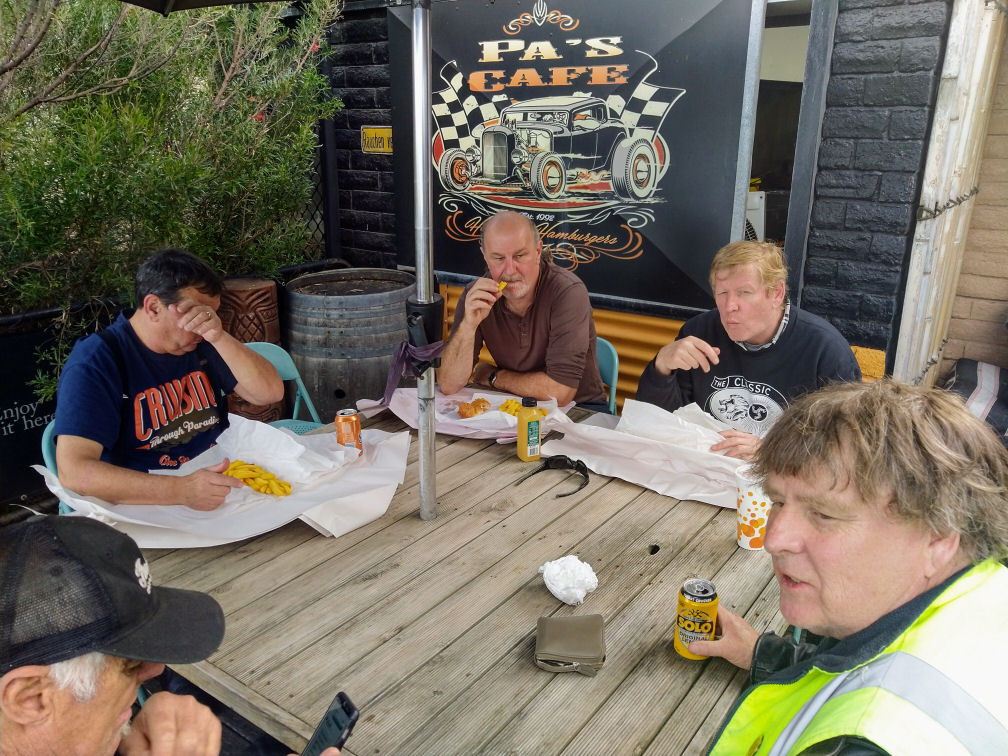 The return ride was a spirited run back to Seaford again covering many of the back roads of the Fleurieu. I travelled about 300kms, so those riders from north of the city must have covered over 350kms. Maybe next time we do this ride, we do it in the warmer months and we can spend time stopping at the lookouts and enjoying the scenery.
Tony Mitchell, Club Captain.