Twelve members met at Hawthorn Crescent for our monthly weekend run. This time we were off to observe the observed trials being held near Tungkillo by the Gawler MCC. In no particular order were:-
Ray Chappell 1976 Kawasaki Z650, Kym Miller 1977 Yamaha TT500, Charles Oliver 1959 BSA A10 Super Rocket, Neville Gray 1974 Suzuki GT750, Louis Peilschmidt 2016 Honda Africa Twin, Graham Riley 2016 Indian Scout, Ed Lowrey 1978 Triumph Bonneville T140E, Ray Hill 1974 BMW R90/6, Campbell Blaney 2009 Harley Davidson XR1200, David Saint 2012 BMW RT1200, Wayne Williams 2008 Yamaha XVS650, Alan Kernich 1976 Triumph Bonneville T140V.
Seven club registered and five modern bikes.
A very enjoyable ride along roads with varying geometry including Deviation Road through Lenswood and Coldstore Road to Cudlee Creek and Gumeracha and the upper Gorge Road brought us to our morning coffee break at Lovell's Bakery in Birdwood. Here we were outnumbered at least 2 to 1 by Ducatis!
A quick cuppa then off via the Mannum road to Tungkillo. Here we were met by another club member, Victor Poulton on his 2015 Moto Guzzi V9.
A few kilometers up the road towards Palmer a bit of over enthusiastic braking caused a spill for Campbell but luckily no injury, except to his pride maybe, and surprisingly little damage to the bike. It was not a goer however and Campbell and HD were recovered by the trusty RAA.
Meanwhile the rest of us had a very absorbing and interesting few hours watching the trials. For those of you have never seen this it is well worth a look and the skill and control of the riders is quite amazing. At times it was hard to believe what you had just seen. The weather although looking threatening and becoming colder and breezy remained dry for our trip home via Mount Torrens.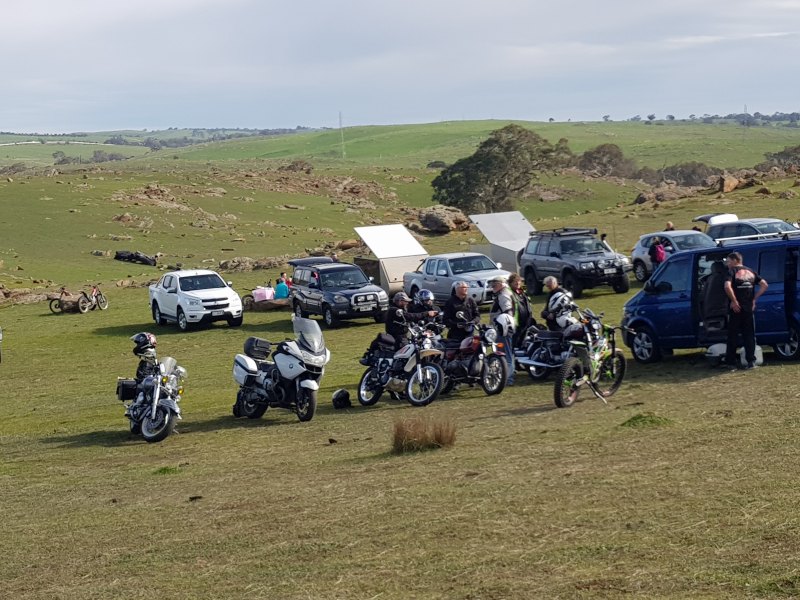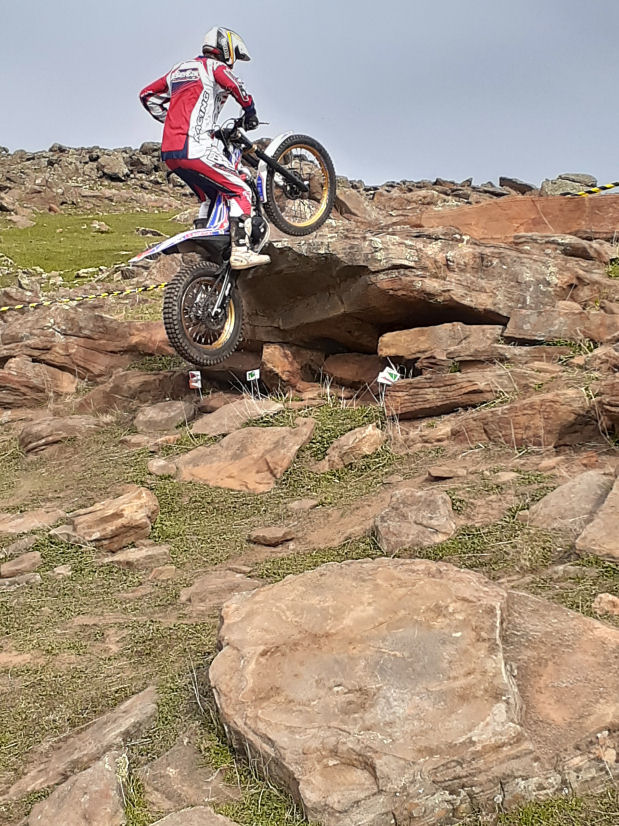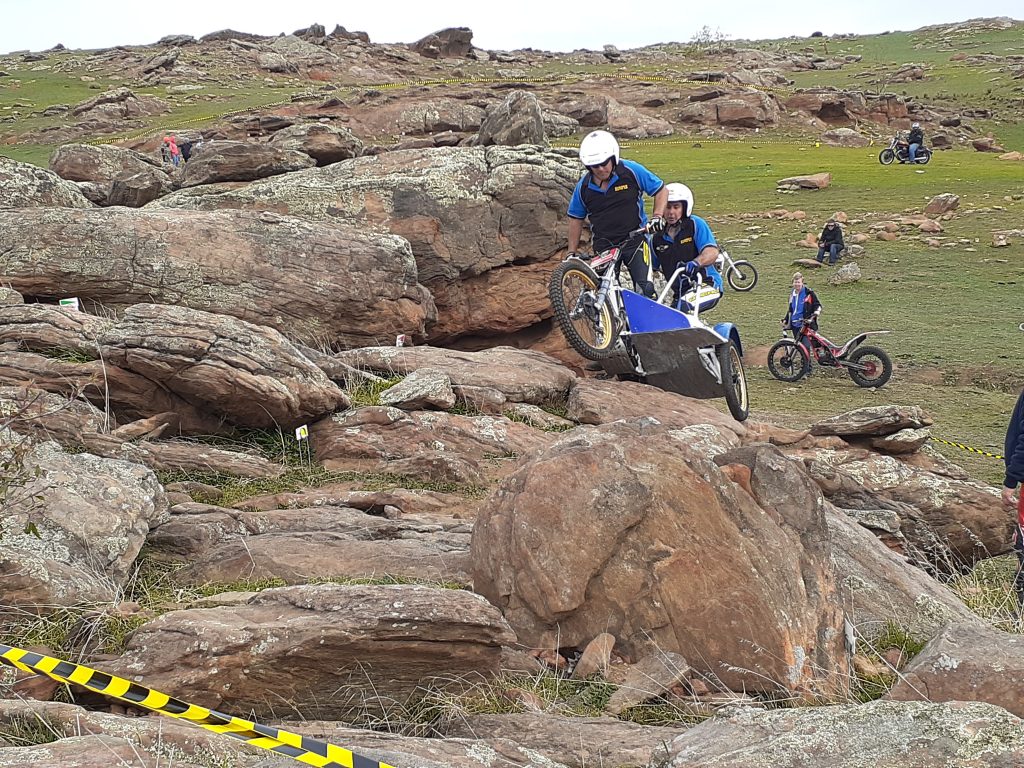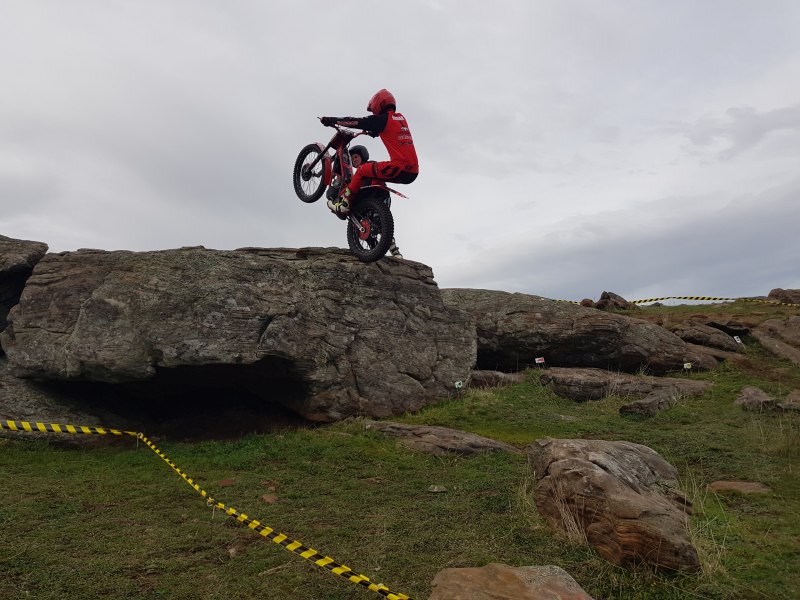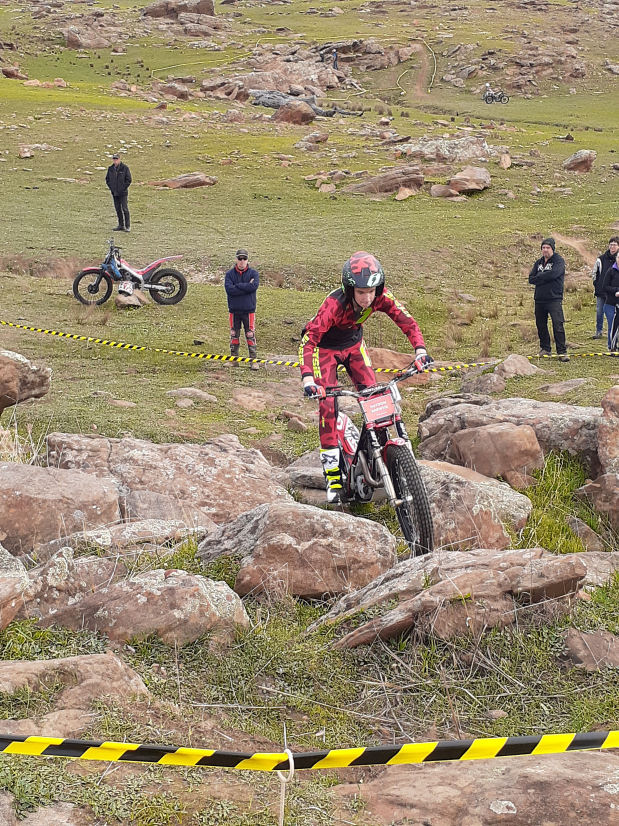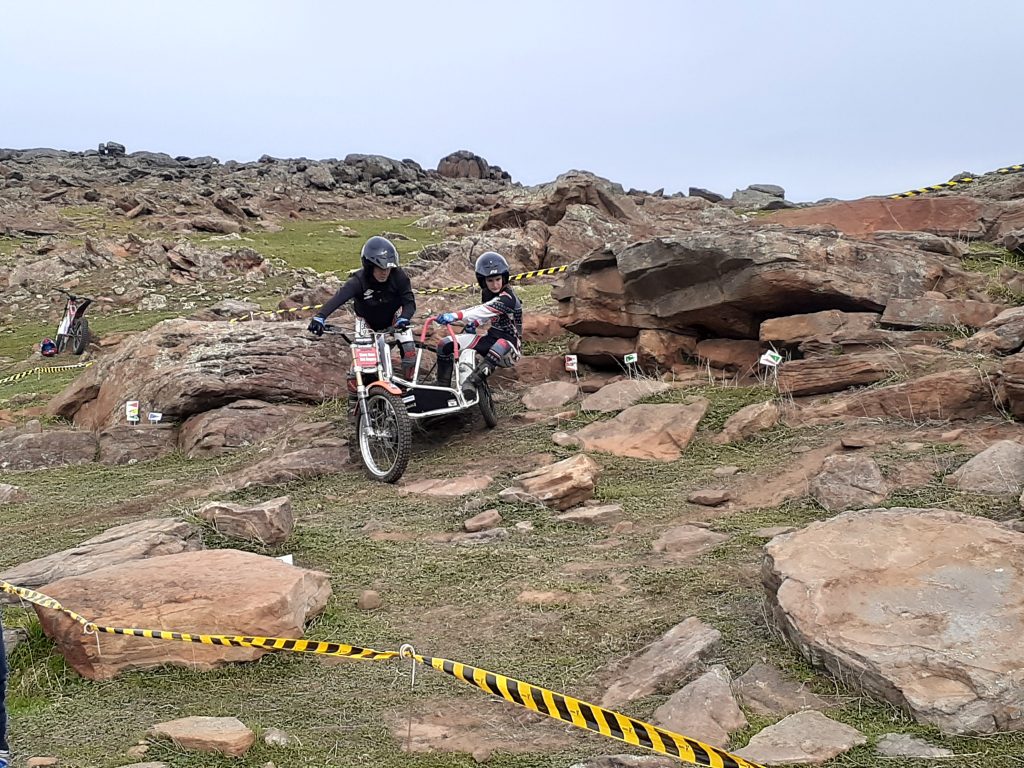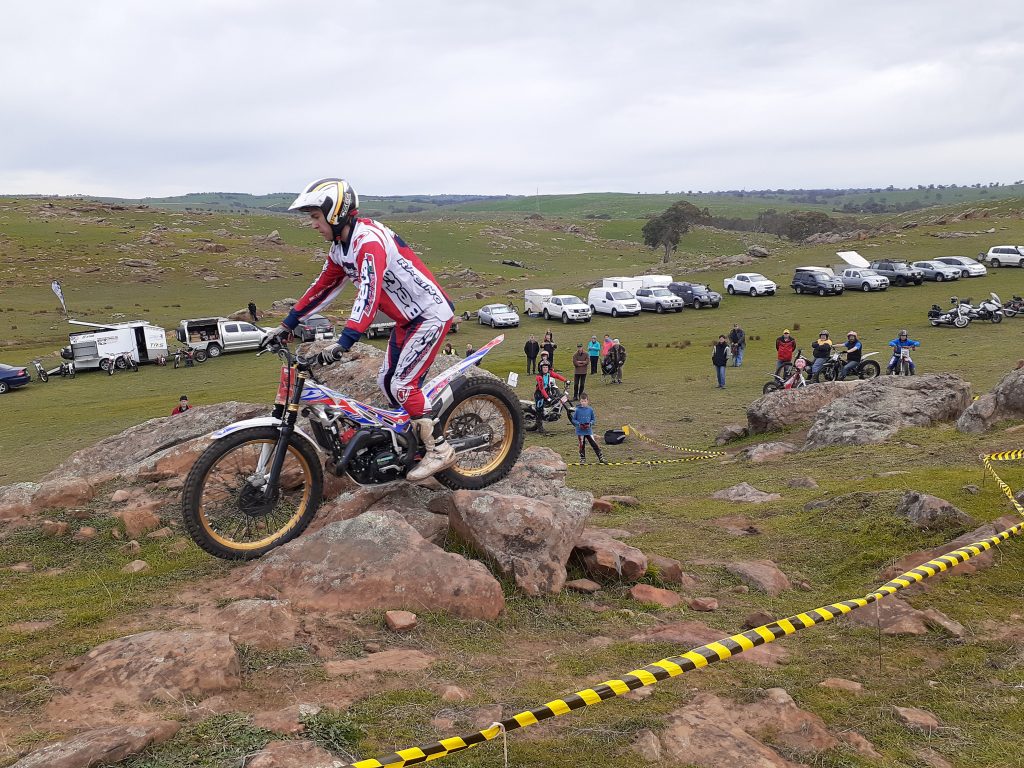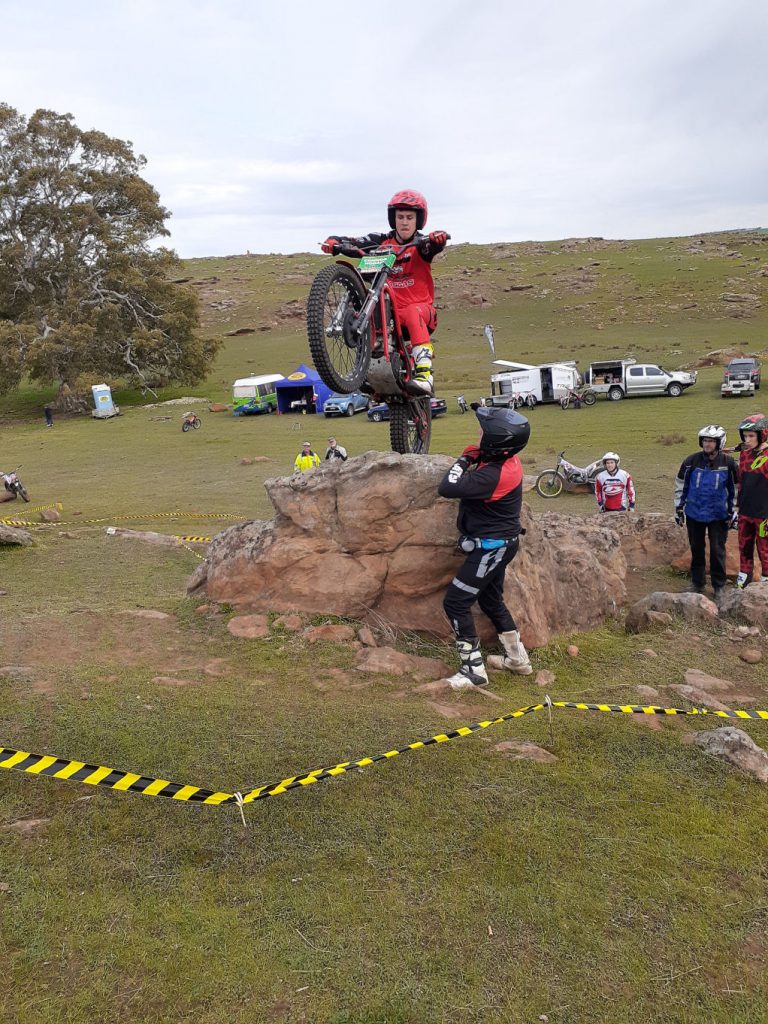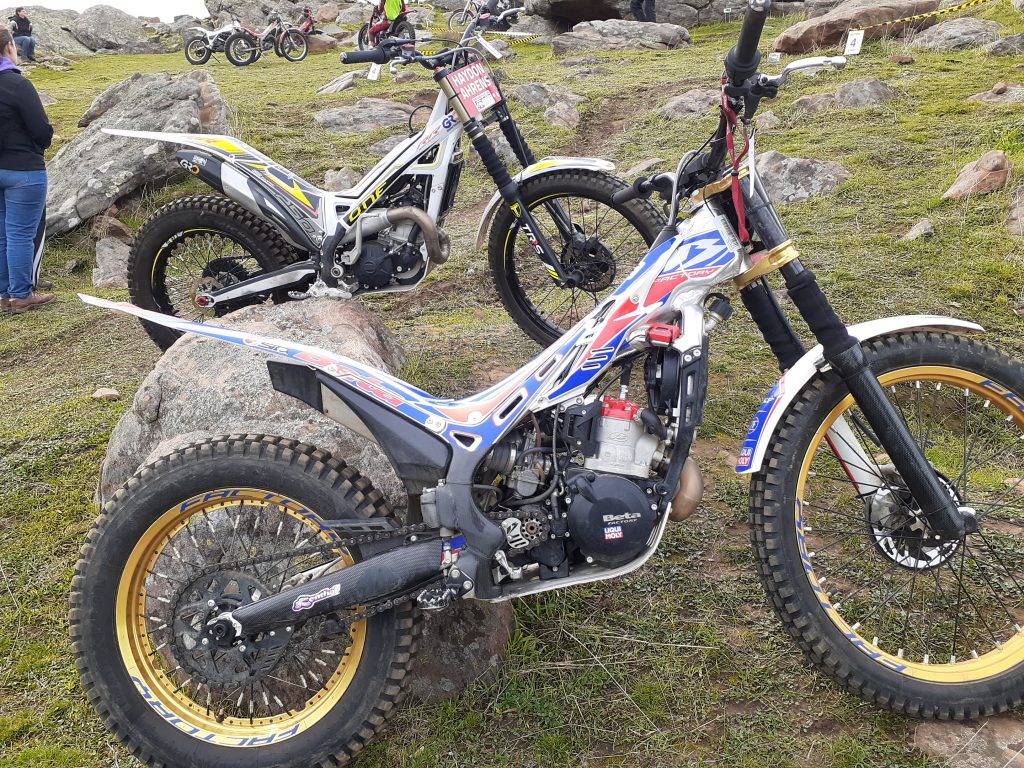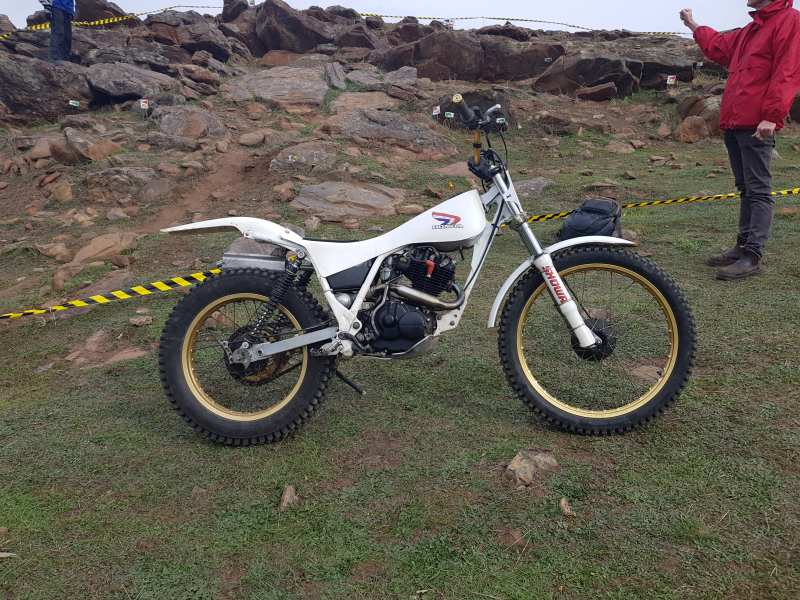 Thanks to all once again for your company on another (mostly) great day.
Alan Kernich, Club Captain