Nine brave souls ignored the cold and overcast conditions on Sunday morning to meet at Hazelwood Park for our June run to Palmer. And why not? The forecast was for no rain and a little optimism goes a long way. Riders and their machines were:-
Club registered: Darryl McWaters 1972 Kawasaki Z1, Ed Lowrey 1975 BMW R90S, Ray Chappel 1976 Kawasaki Z650 & Alan Kernich 1985 BMW R80.
Modern: John Hill 2008 Kawasaki KLR650, Campbell Blaney 2009 Harley Davidson XR1200, Kym Miller 2013 Triumph T100, Louis Peilschmidt 2016 Honda Africa Twin & Graham Riley 2016 Indian Scout.
Other: Wayne Williams – something or other 4WD (thanks Wayne, only joking) and joining us later from Murray Bridge for lunch, were Bruce Dowell 1978 Honda CB400T & Victor Poulton 2015 Moto Guzzi V9.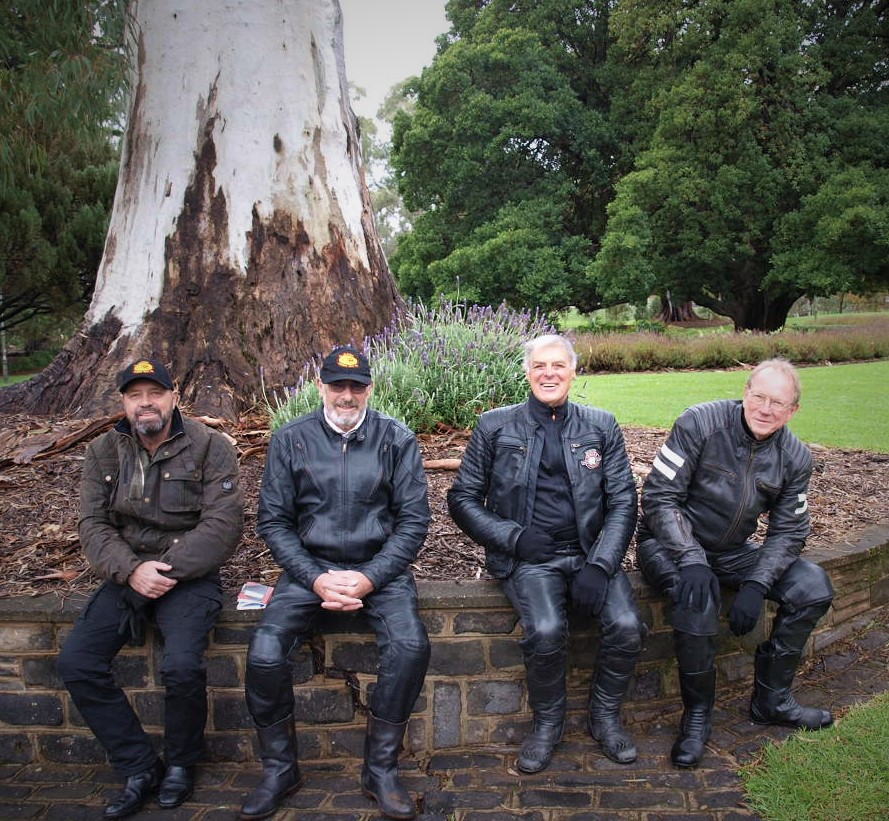 The beginning of our ride up to Summertown and across to Ashton was blanketed in a pea-souper fog with visibility down to 5 to 10 metres in parts and with a wet track, slow and steady was the order of the day. Thankfully no rain however, and as we progressed towards Lenswood the fog cleared and the road was drying out. Through Cudlee Creek, Chain of Ponds and on to our morning break for coffee and muffins at Kersbrook Hill Wines cellar door at Kersbrook.
After a very welcome warming break it was on the bikes again along Hill Road, Martin's Hill Road and Cromer Road through Birdwood and on to Mount Pleasant. A right turn on to Angus Valley Road and another along the now abandoned Monarto to Sedan railway through Milendella and past the Apamurra silos before yet another a right turn on the main Mannum road. Then just a few kilometres back the to our lunch stop at the old Palmer Hotel.
A warm fire and as usual, some delicious and very reasonably priced food. Thanks to Jade and Mike for a lovely lunch break, particularly so as the place was jumping.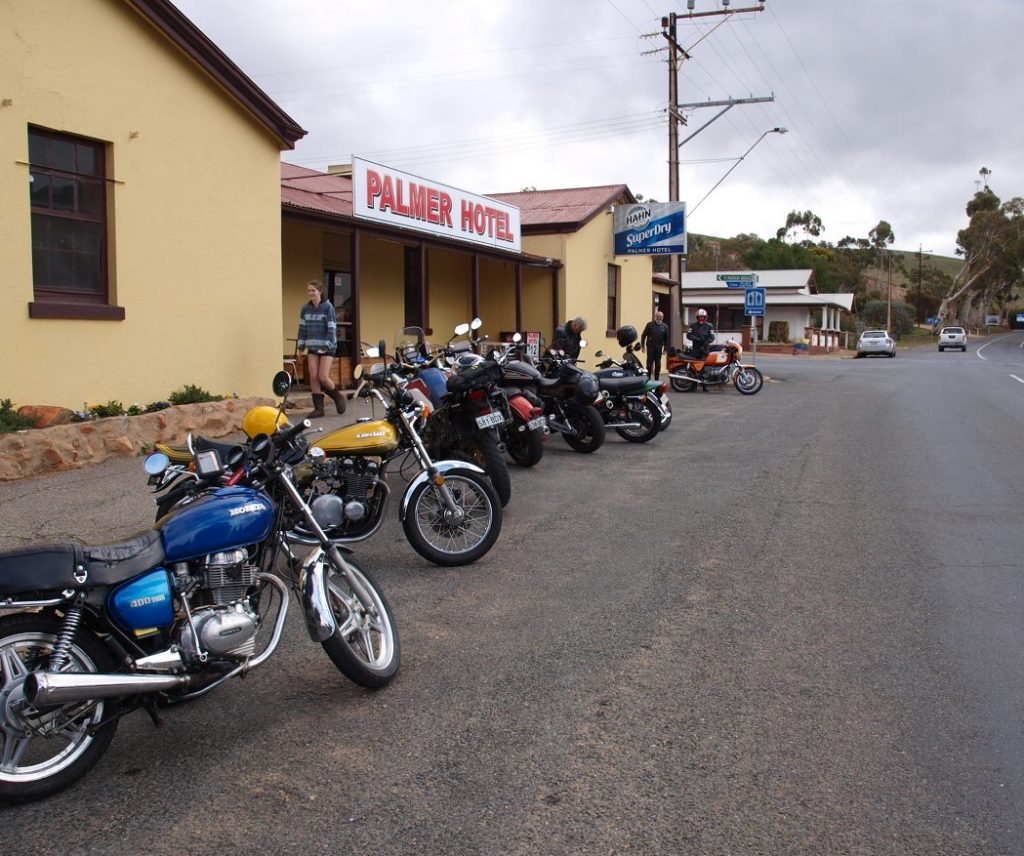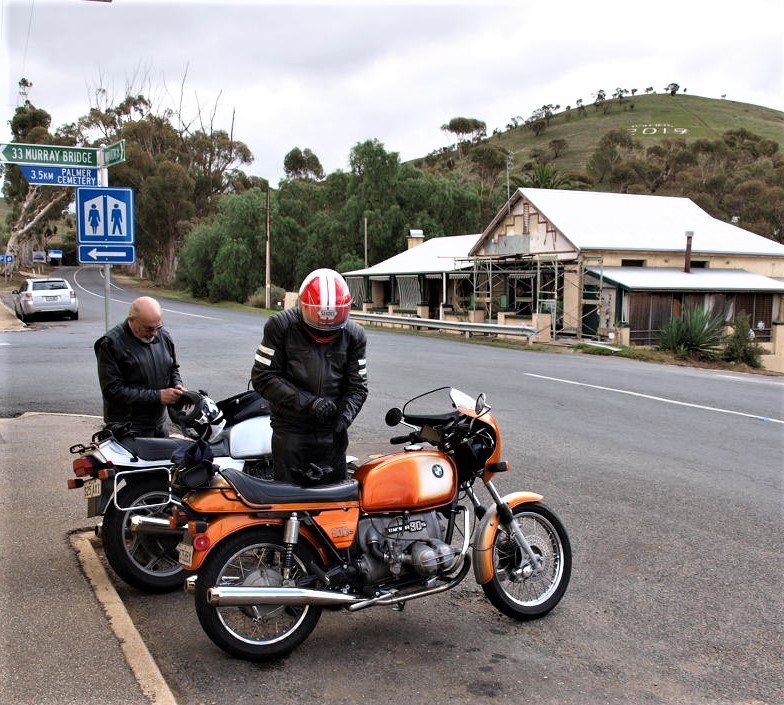 With lunch over it was time to brave the cold again for the trip home. My route was back through Tungkillo, Mount Torrens and Woodside. I had intended to cut back along Tiers Road to Lenswood and then Deviation Road to Summertown but we (only 3 of us left in my group at this stage – where did every one else get to?) found this road blocked due to an altercation between a car and a stobie pole (apparently). A U-turn and then home via Balhannah and Uraidla.
A pretty cold day, but a very enjoyable 185km ride I think. Good company and good food. Who could ask for anything more. Congrats to those who made it!
Alan Kernich, Club Captain.