It seems that there was some uncertainty with a few members about the earlier start times for January and February. As it turned out a few turned up just as we were leaving – albeit about 10 minutes after the published 8:30 start time. Well done those whose subconscious clock was better than common sense. Please CHECK THE WEB PAGE for up to date info. There have been some changes for the next few months.
A total of 14 set off from Hazelwood Park just after 8:30; mostly Triumphs and BMWs as it turned out, including a quite special BMW K100 cafe racer. I was personally very pleased to be able to lead for the first time following a complete right knee replacement in November.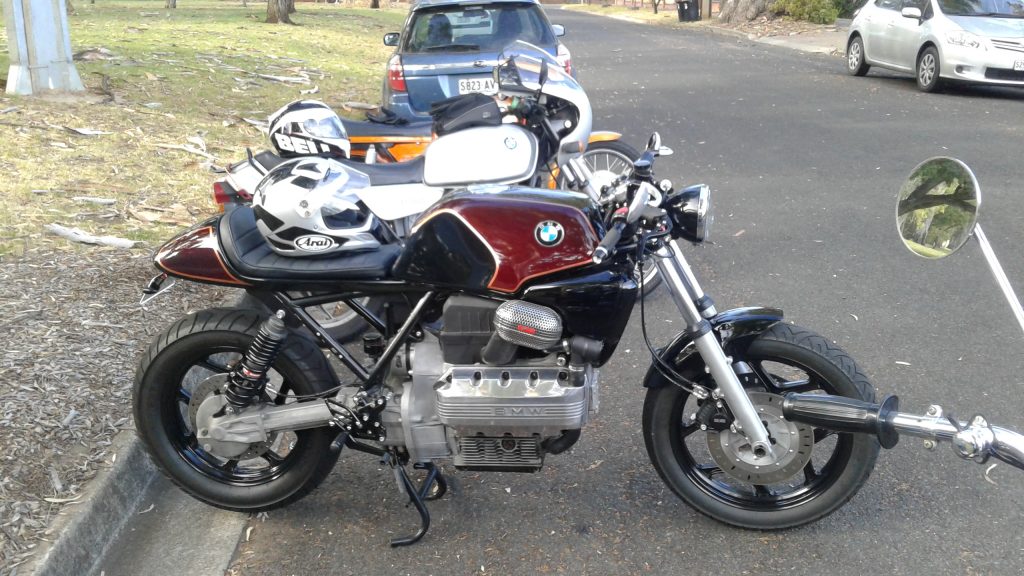 The ride was to be a jaunt around the southern hills and so we started up the usual Greenhill Road hills entry point and then tootled through Crafers and Upper Sturt and then, via a hairpin bend descending to Ironbank, Cherry Gardens and Clarendon. I still get lost around here sometimes, but not this day!
On to Bakers Gully Road and Chapel Hill Road and then Seaview Road and in to The Cottage Bakery for a morning coffee.
After a very pleasant break it was back in the saddle for a somewhat quicker ride. First down the main road to Willunga the up THE HILL. Left and left again on to the newly sealed Range Road. All the way to the end then down Wickhams Hill Road to the main McLaren Flat to Kangarilla Road. I hope you are all taking notes! Then a faster run through Kangarilla, Meadows and Paris Creek Road into Strathalbyn for lunch at the Bakery.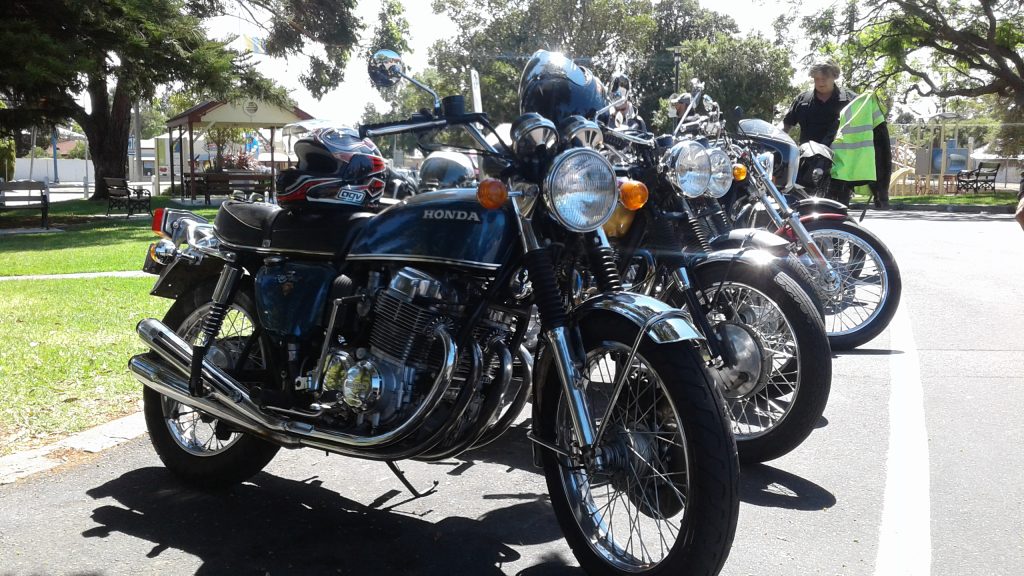 A few took some time to investigate the goods at Collectable Classic Cars nearby. In addition to the cars there is a collection of a dozen or so interesting bikes, including an electric right legged T160 Trident that took my eye. There was also a very nicely restored DKW. All the vehicles here are on sale for what seemed to me quite reasonable prices.
A member, whose name escapes me, met us here on his very original WLA Harley, complete with foot clutch, hand gear change and left hand twist grip ignition timing control!
After lunch most riders headed back to Meadows via one of our favourite tracks, Ashbourne Road and Bull Creek Road. From here as usual, ones and twos headed back to their own parts of the big smoke.
Thanks to Wayne for his Tail-End Charlie duties.
For me, an extremely enjoyable 200ks of fun and it was a beautifully mild day for mid summer.
Alan Kernich
Club Captain