In spite of my careful planning to start earlier due to the likelihood of hot weather, a couple of spanners were in the works. Firstly it was very mild weather, and we can't complain about that. Then there was the confusion about the starting time and even the place. Please consult the web calendar either on your PC or phone for the details. Although these details do not usually change from month to month, it is always a possibility. Anyhow enough with the lecturing…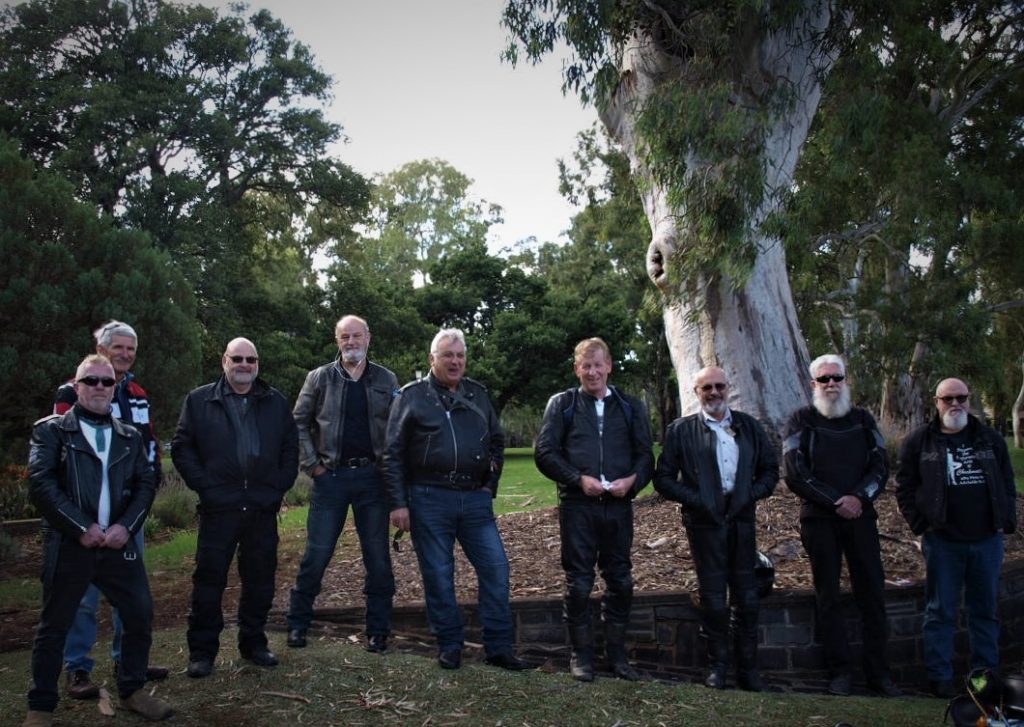 Riders of 6 historic bikes (in ascending age order):-
Phil Baugman 1980 BMW K75S
Mark Mussared 1977 Moto Morini 3½ Strada
Campbell Blaney 1977 Triumph Bonneville T140V
Alan Kernich 1976 Triumph Bonneville T140V
Ray Chappel 1976 Kawasaki Z900
Charles Oliver 1967 Triumph Bonneville T120R
and 4 moderns (in no particular order):-
Louis Peilschmidt 2000 Moto Guzzi EV 1100
Wayne Williams 2008 Yamaha XVS 650
Trevor McDonald 2015 Yamaha MT 09 850
David Shillingford 2019 Royal Enfield GT Continental 650
met at Hazelwood Park for our run to Hindmarsh Island and the Murray Mouth.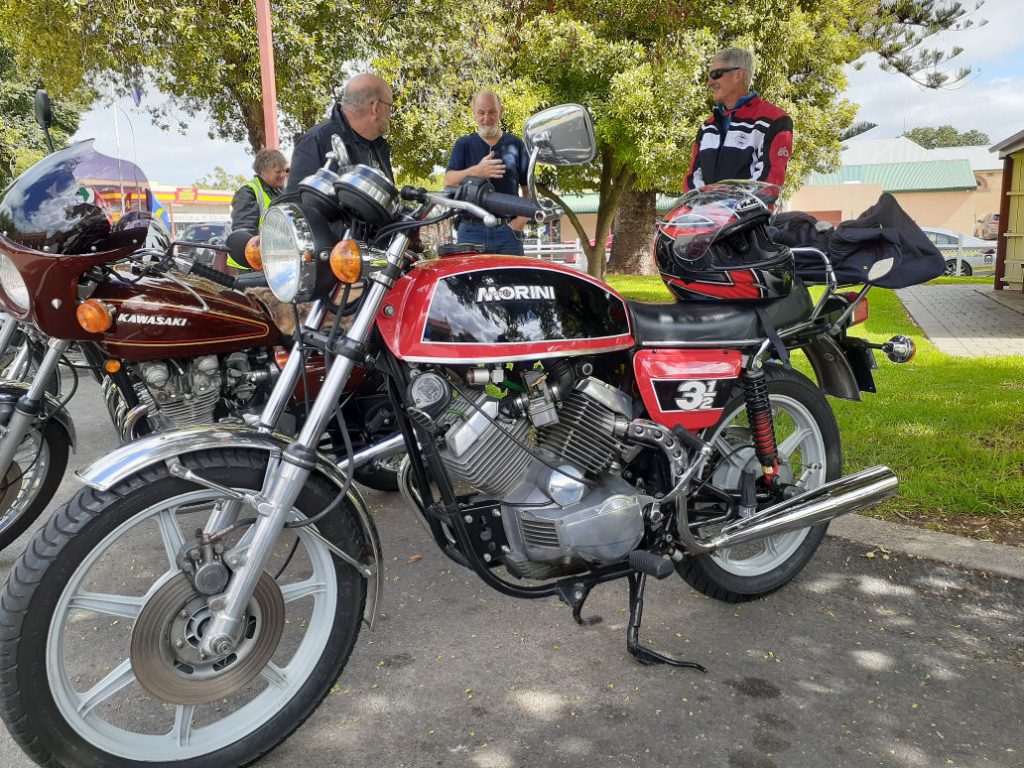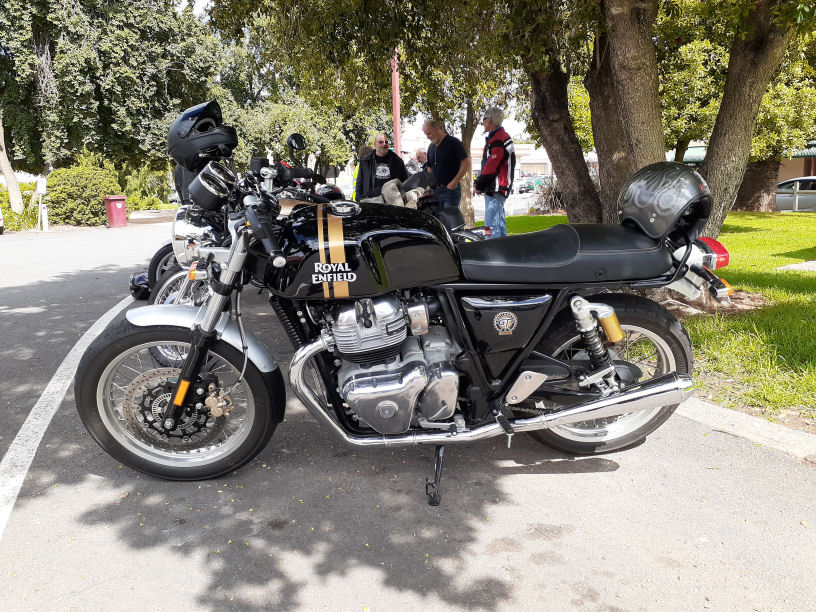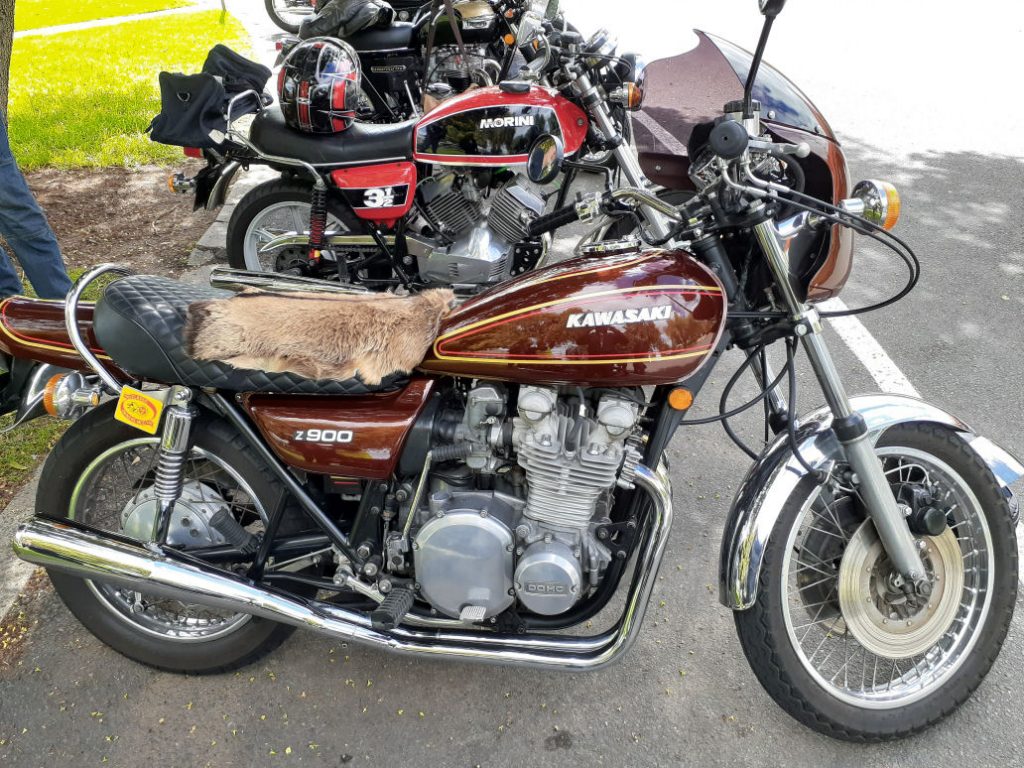 We had a very pleasant run to Strathalbyn via Summertown, Aldgate, Mylor, Echunga and Macclesfield to our refreshment stop at the Strathalbyn Bakery. Here we received a phone call asking us to wait for a couple of stragglers who had missed the start. In a short while we were joined by:-
David Saint 1976 Suzuki GT750
Allan Vaisham 1975 Honda 500T
After our break we headed off towards Goolwa and unlike a previous similar run, my Bonnie just kept going this time with an uneventful run down through Currency Creek, Goolwa, across the bridge to Hindmarsh Island and on to the Murray Mouth. The good – very tasty fish and chips at a food van complete with a sheltered gazebo al fresco dining area. Here:-
Darryl McWaters 1971 Honda 750
caught up with us after missing the start and then diligently searching for us at the Top of Taps and the McLaren Flat Bakery. Well done Darryl. So we ended up with 9 historic bikes, far outnumbering the moderns!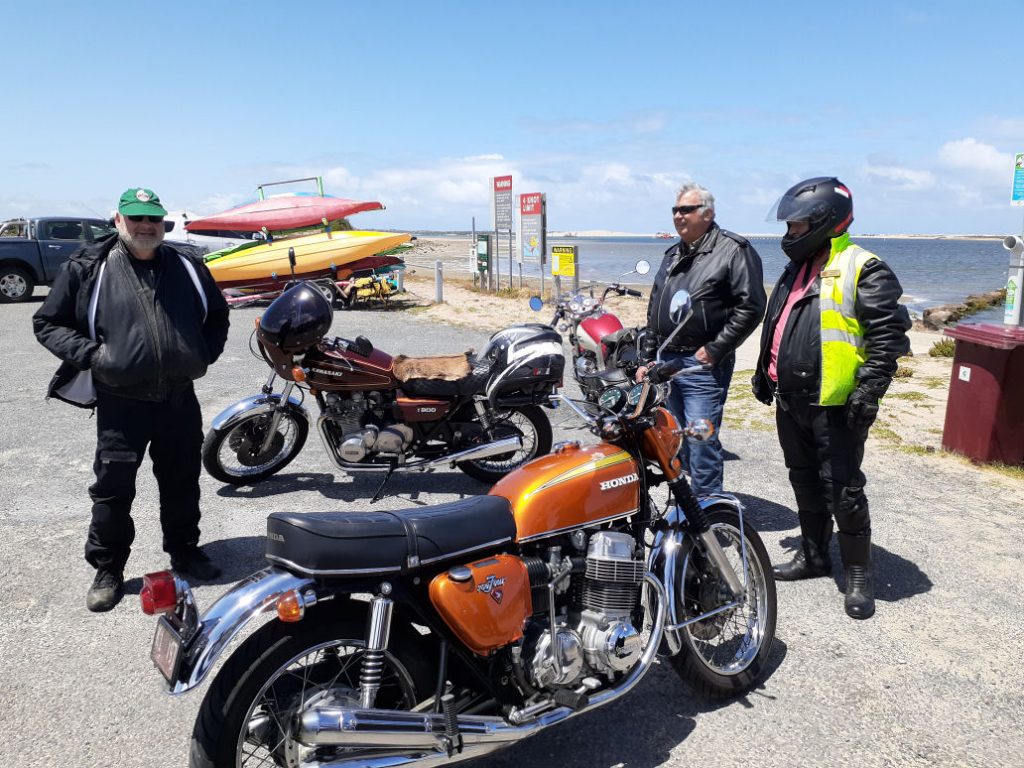 The bad – just up the road at the lookout, the rather depressing sight of two dredges fighting what looks like a losing battle with the sand to keep the mouth open.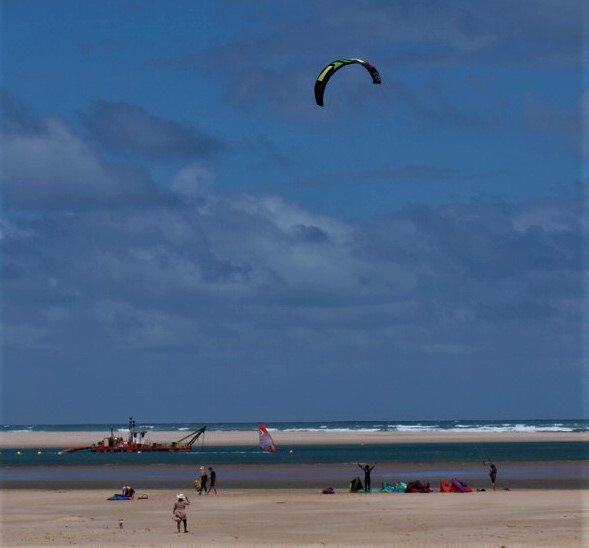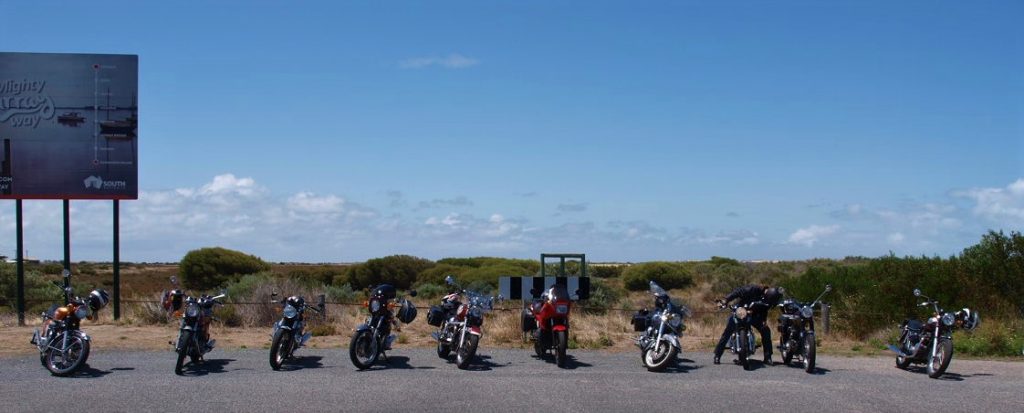 After a relaxing meal and some sightseeing we headed off back to Goolwa with a brief detour along the northern coast of the island. Bull Creek Road (always a favourite) was the route to our last stop at Meadows. As usual, the convoy broke up here with people heading off in different directions depending on the latitude of their suburb.
A bit over 210 kilometres for me and once again a really enjoyable day and thanks to the participants for your company.
Alan Kernich, Club Captain.