Eighteen bus passengers and seventeen motorcyclists congregated at the West Croydon & Kilkenny RSL on Sunday morning for another Pt Pirie trip. As our registrar, Bob Finnie, remarked 'it's a pretty piss-poor turnout considering we have almost 300 club members to date'. Bob's damning assessment is unfortunately quite true and we should all be grateful that he made the effort to arrange this excursion. Thanks, Bob!
We hit the road at 8:45am, first stop was the United servo in Pt Wakefield. After a quick coffee, we were back in the saddle  – next stop: Pt Pirie. The bus and most of the bikes were parked on the side of the road just outside the town awaiting the stragglers. We were guided to our first attraction: a collection of old bikes including  some lovely examples of early Indians. The gentleman, who owned the bikes, was delighted to show us around his sheds. Some highlights included an Indian 4, an Indian Scout, a Scott Flying Squirrel and an early 250cc Levis (all restored). In the back shed was a timber framed Humber car and a freshly restored Tilbrook sidecar (destined for an early BMW). The owner was particularly pleased to see Alan Wallis, who he sought for some Tilbrook expertise. There were several unrestored bikes : a Velocette GTP, a 1930s 500cc BSA and an early Velocette LE – a great collection!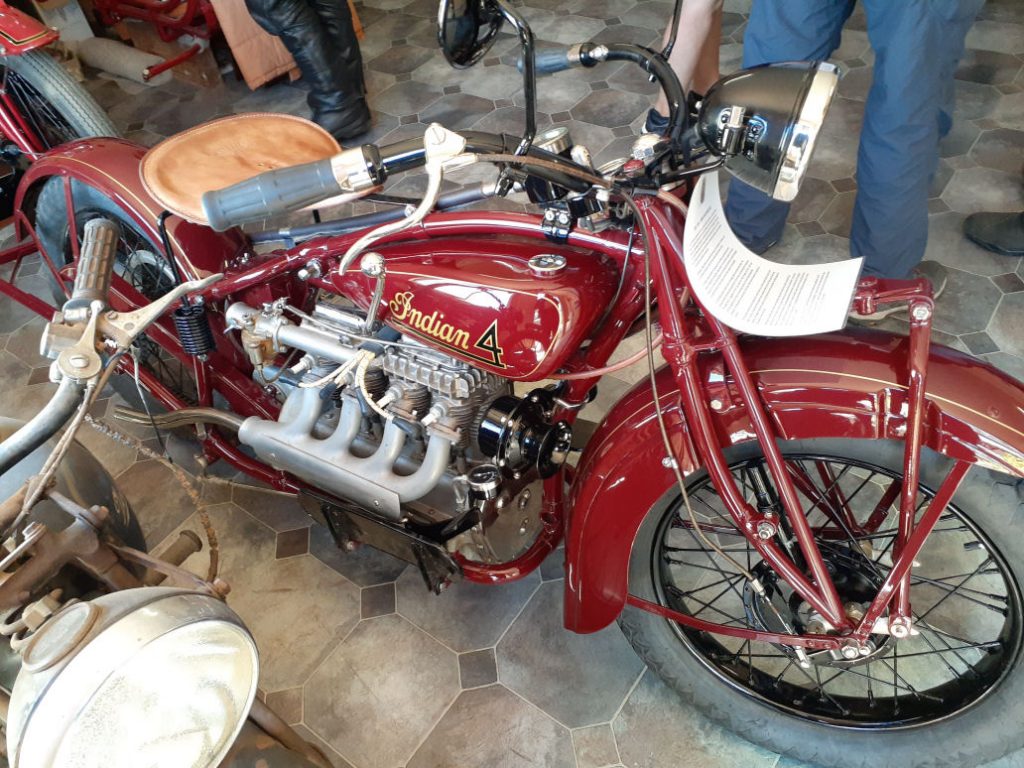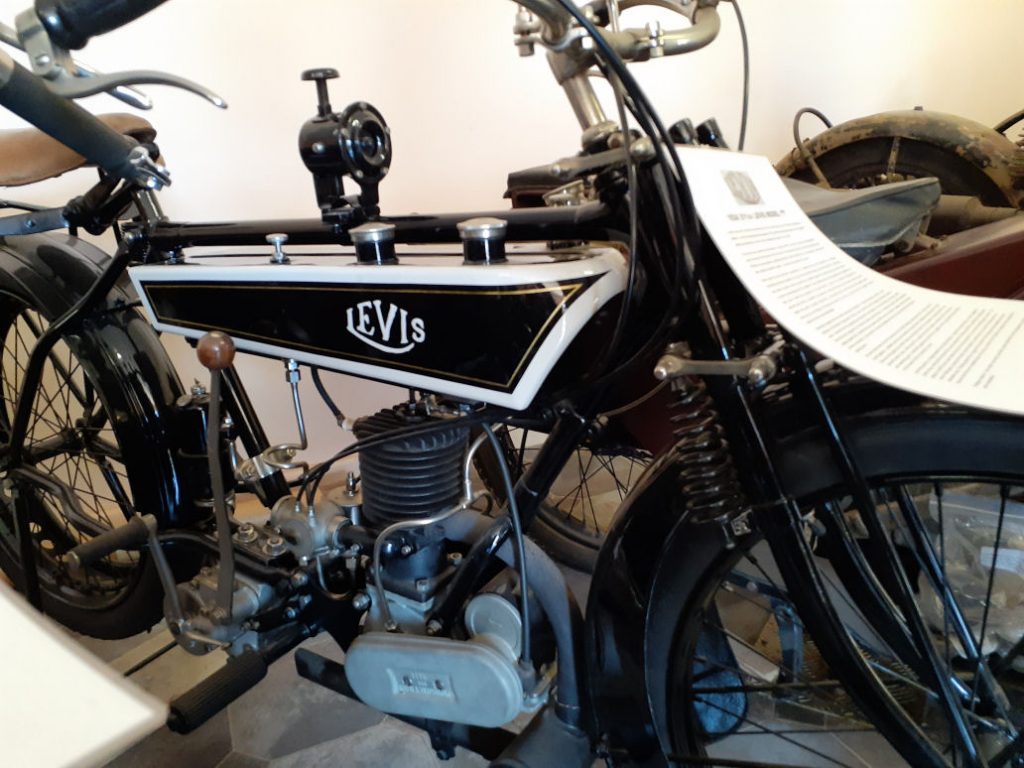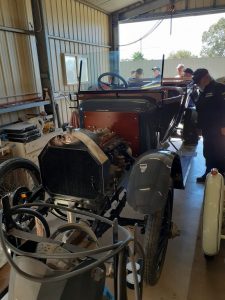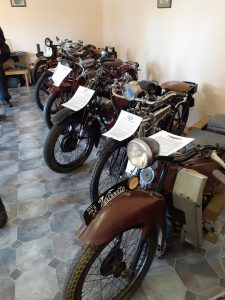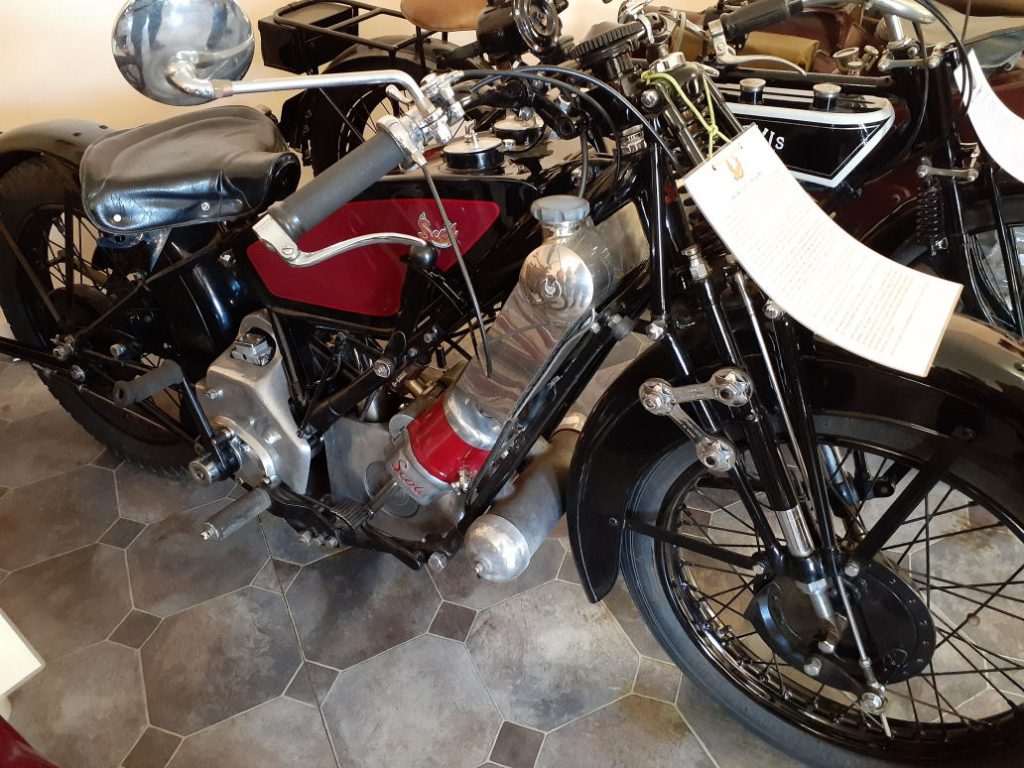 After a short speech from President Bob Cole thanking the owner for showing us around, we took off again to visit a transport museum on the outskirts of the town.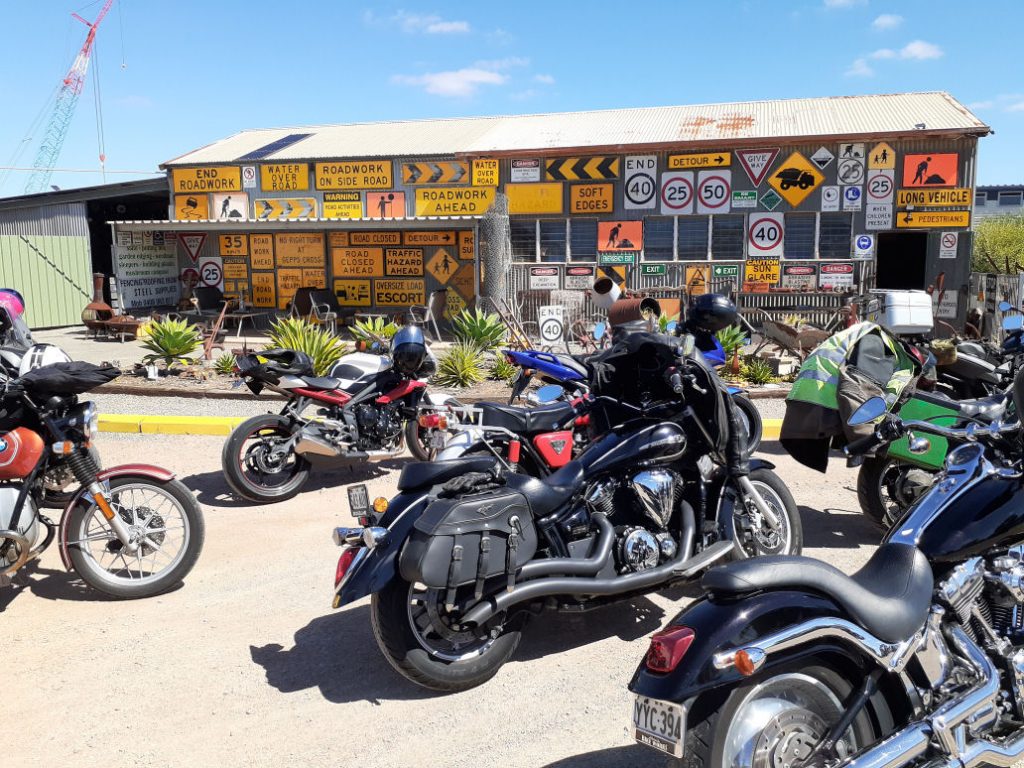 The owners, a retired couple, had an amazing collection of material: predominately transport related, but also, what I describe as early Australian social history. This included masses of toy cars, dolls, a small military exhibit, tools, Elvis memorabilia, Coca-Cola paraphernalia, Nevil Shute's A Town Like Alice exhibit and much, much more. There was almost too much to take in on such a short visit. Out in the back sheds were trucks, cars, buses and some small stationary engines.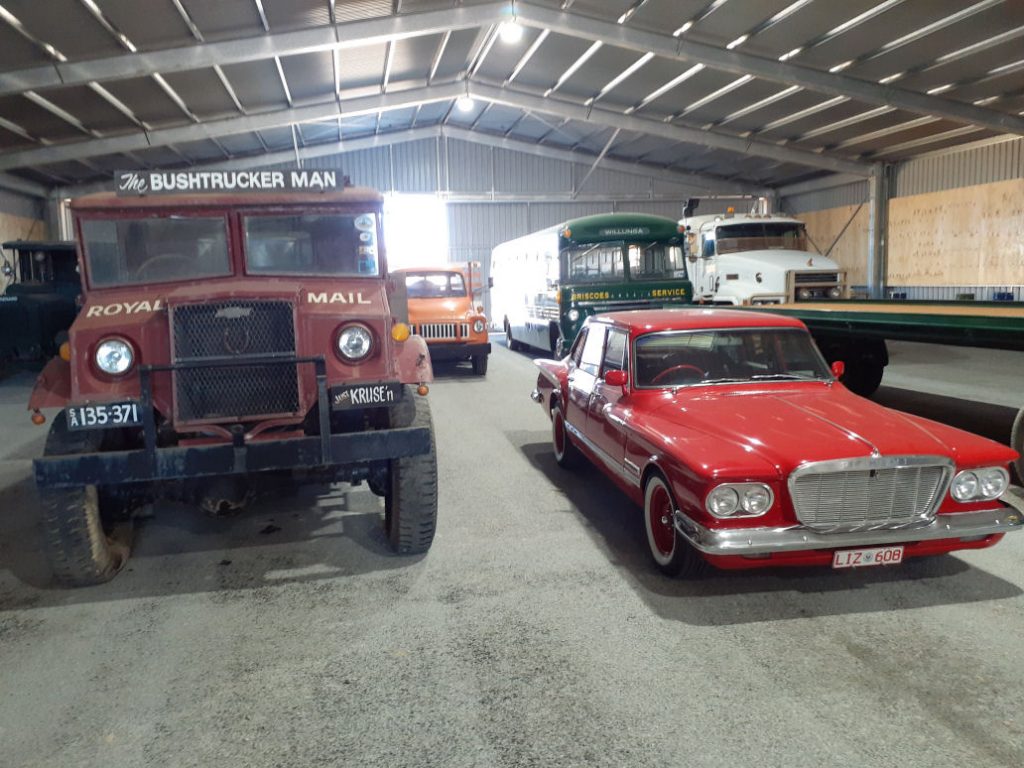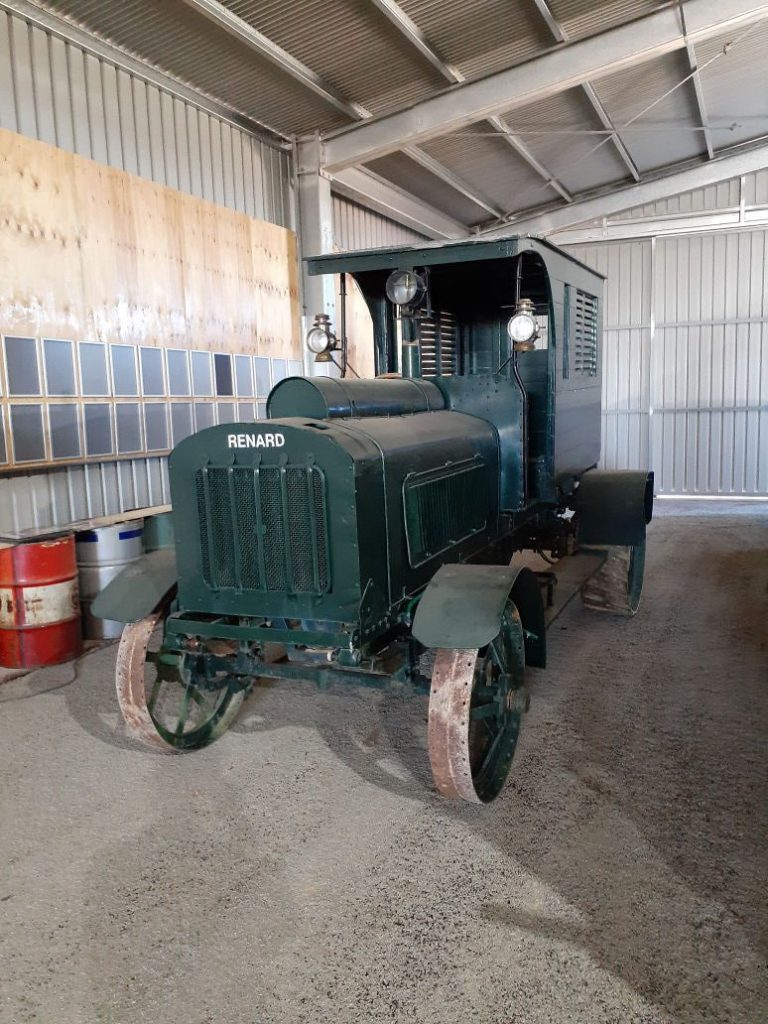 We enjoyed a BBQ lunch outside and the owners really did us proud with a great selection of salads, sausages and steak. We all agreed that it was a glorious day with lots of interesting things to look at. Bob Cole thanked the owners for their hospitality and allowing us to inspect their collection. 
Most riders and the bus opted to take the quick way home via Pt Wakefield, and a handful of us took the scenic route via Crystal Brook, Gulnare, Spalding and Burra. I clocked up about 500 kilometres for the day. What a great day and again many thanks to Bob Finnie for making it happen.
Charles.
PS. I'm sure some of you took much better photos than I've posted here – maybe you could pass them on to myself or Trevor Jones for publication.
Ross (Rosco) Edwards' also wrote his own version of the trip report:-
https://classicowners.org/wp-content/uploads/2021/03/2021-TCMCC-Run-to-Pt.pdf