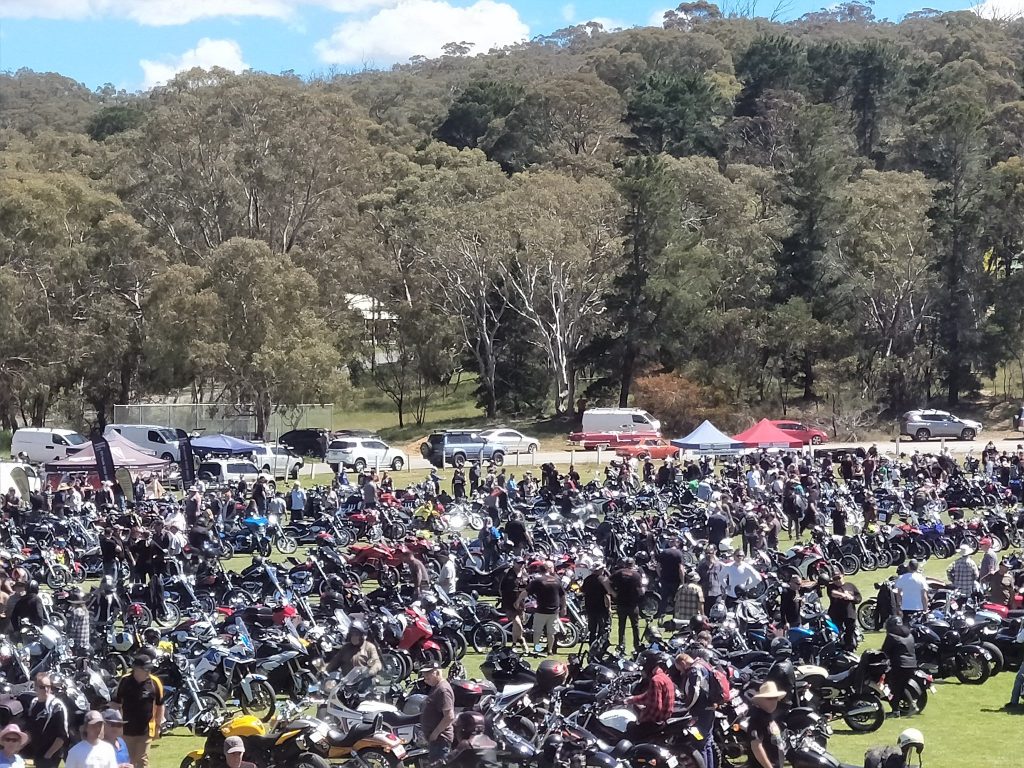 The Lions Bike Show, held last Sunday at Macclesfield Oval on a perfect spring day, drew a very large crowd. Last year the event attracted 2000+ bikes, this year there must have been 3000.
There was a club ride which left Hazelwood Park at 9 am, but only about 8 or 9 bikes turned up. We set up at the northern end of the oval next to a huge Kawasaki display, celebrating 50 years of the Z1/Z900 model. Our group of bikes were such a sparse collection of machines, that a group of Harley riders decided to roar through us, no doubt mistaking us for a thoroughfare and were totally ignorant of any pedestrian who dared cross their path. The situation would have been improved if we had our club's gazebo on hand. I do recall that we purchased the gazebo for this type of event a few years back after many of our members were seeking shade from the harsh South Australian sun. A few more of our members did turn up, but by then we were swallowed up by the neighbouring Kawasakis and Harleys amongst others.
Many Adelaide clubs attended: including Norton Owners, BSA Owners Club, Veteran & Vintage, BMW Owners, Vintage Japanese and the BMW Owners. The Kawasaki Z Owners won the best club display and the British award was won by the ubiquitous Vincent Rapide.
The most interesting bike I saw was this Yamaha FJR1000 framed Suzuki GT750 with a Triumph Street Triple front & rear ends, part of the VJMC display.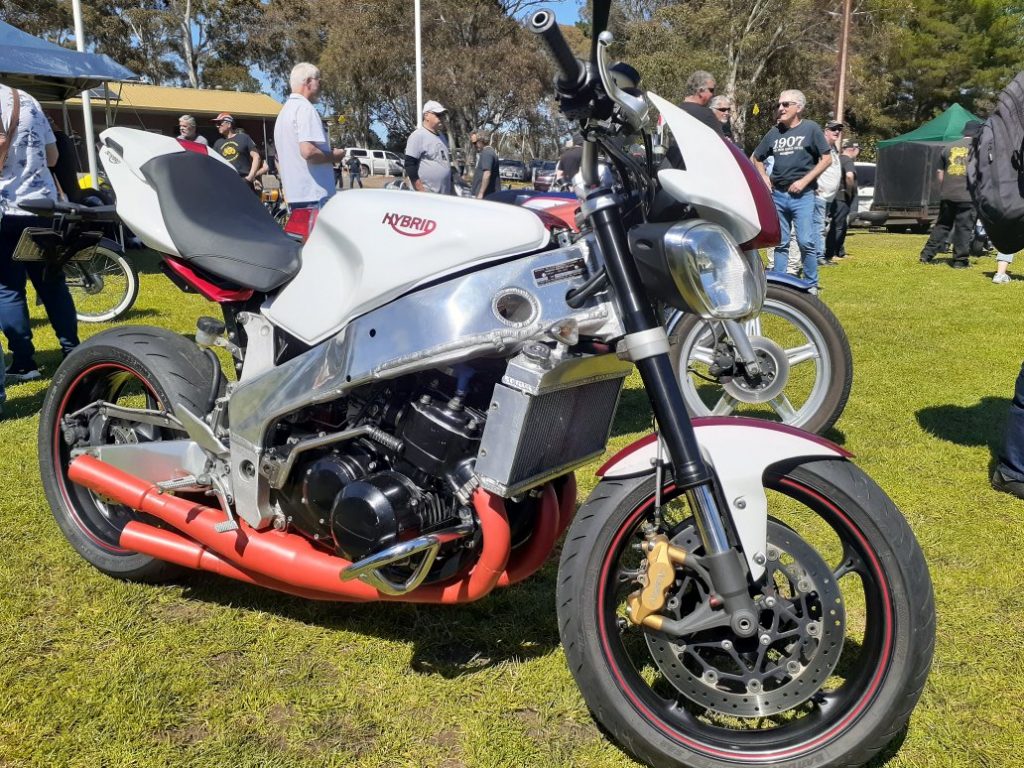 The Lions Bike Show goes from strength to strength every year and organizer Fred Keale and his team must have been delighted with the turnout and the weather.