Riders:
Graham Riley 1956 Vespa 125cc
David Saint 1957 BMW 250cc
Alan Wallis 1950 Tilbrook 197cc
Warren Duncan 2002 Honda 250cc
Mick Hayes 2018 Suzuki 650cc
Rob Smyth 1970 Motobecane 50cc
Peter Arriola 1957 James 147cc
Tony Earnshaw 1972 Yamaha 125cc
G Christie 2003 Suzuki 600cc
Roger O'Loughlin 1988 Suzuki 650cc
Ian Voysey 1948 Malvern Star 98cc
John Groeschel 1994 BMW 1000cc
Pud Freeman 2013 Honda 125cc

Adrian How 2004 BMW 1200cc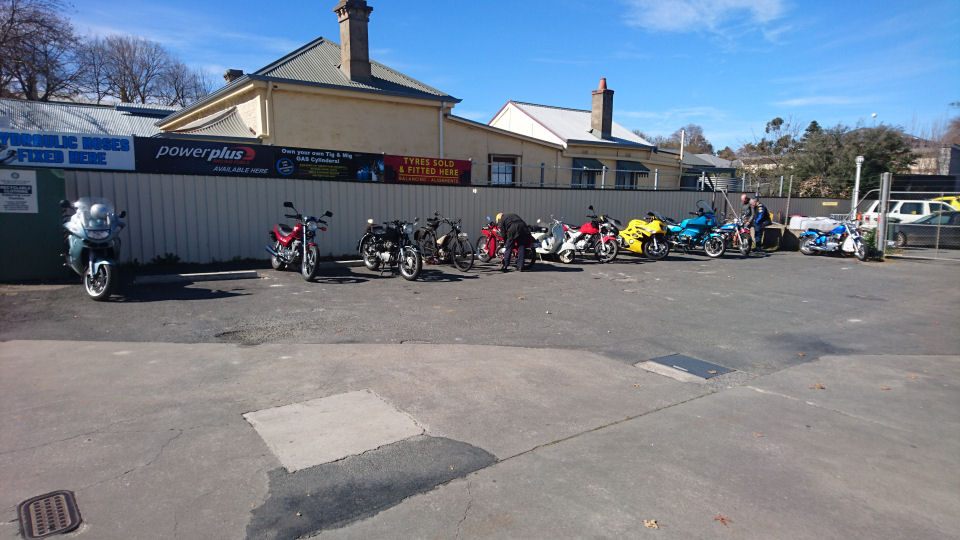 Looking back at the ride report for this ride in 2019, the presence of two "retired riders" Robert Freeman and Alan Martin is noted. They had travelled to Williamstown by car to observe the Moped ride. One year later  the retired Robert (Pud) Freeman joined the rider list at Williamstown once more, this time on a Honda 125cc machine!
The ride departed about 10.30 am for Springton and on this leg of the journey Rob Smyth's usually indestructable Motobecane broke down and had to be trailered through to the lunch break. Again, looking back at the ride report of 2019 for this event, this same machine seemed to be losing power toward the end of the day. This power loss was later identified when Rob discovered part of his left boot had been machined away by contact with the exposed flywheel.
 During a very pleasant lunch break at Angaston, a fouled spark plug was dealt with and the Motobecane and Rob resumed the rest of the ride. All the other bikes performed well on a fine day for riding in the Barossa Valley.
  We should acknowledge the assistance of the Marshalls, Roger O' Loughlin, Mick Hayes and Tony Earnshaw, and our backup vehicle operator Wayne Williams.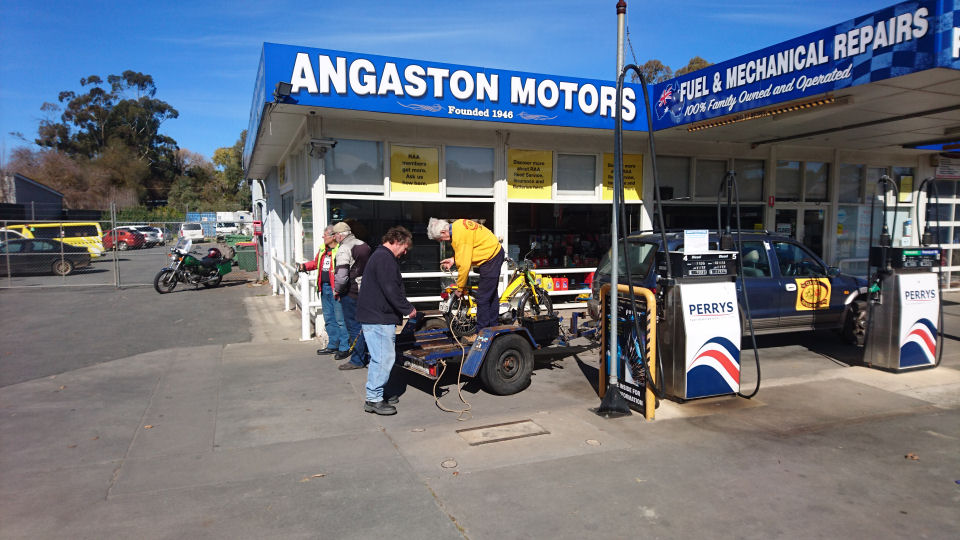 NEXT RUN:  Mount Barker Burble   
Sunday 11th October 2020    
MEET:  9.30 for 10am start @Lions Club Car park – Mt.Barker,  RHS  Mt. Barker to Flaxley Rd.
RUN:   Morning – Mt. Barker/ Echunga/ Meadows Bakery/Macclesfield/Mt Barker lunch
             Afternoon – Mt.Barker/Littlehampton//Balhannah/Oakbank/Woodside/Nairne/
             ( 40kms a.m. – 40 kms  p.m.)
REMEMBER: These runs cater for the slower rider, backup trailer always provided.
Enquiries; Warren 8388 1770    Alan 8295 5097