Who said general meetings were boring?
At our final General Meeting of 2021, club member Phil Baughan gave us a chat about his two  historic racing bikes:  A  650cc Triumph 6T engine in a BSA A10 frame sporting a Suzuki GT750 4-leading shoe front brake and a Honda CB350 twin with Amal concentric carbs. Both bikes have been modified considerably over several years of racing with parts designed and made by Phil himself.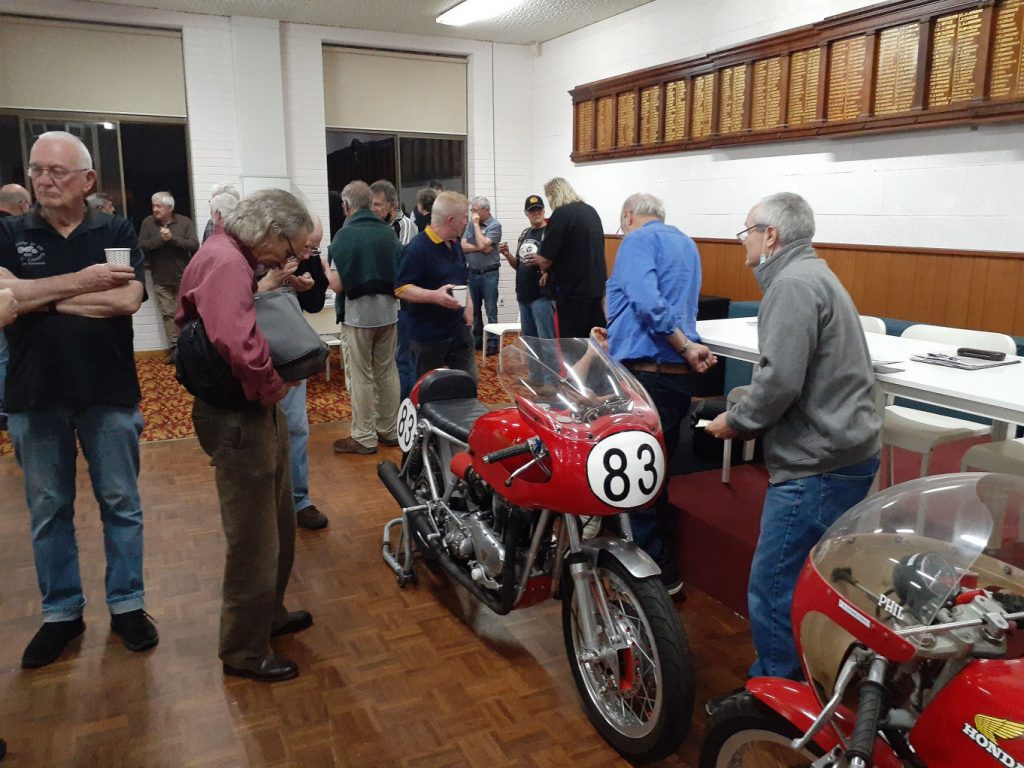 It was a very interesting night, the two bikes are a credit to Phil's mechanical and fabricating skills, and both nicely turned out with matching paint jobs too!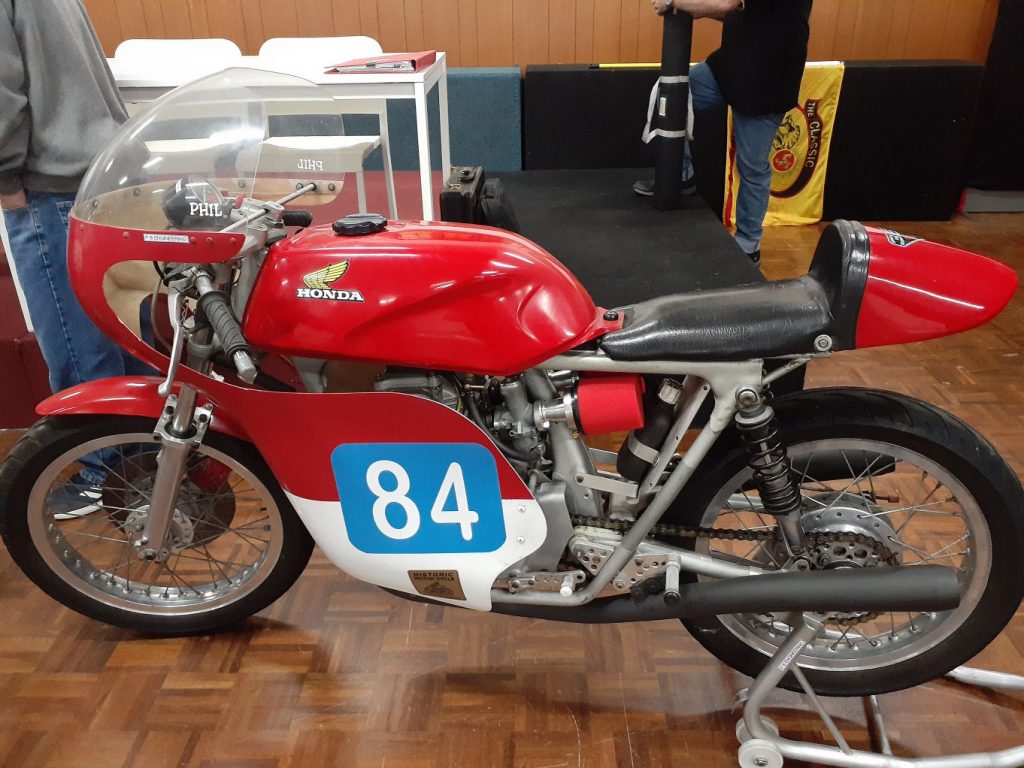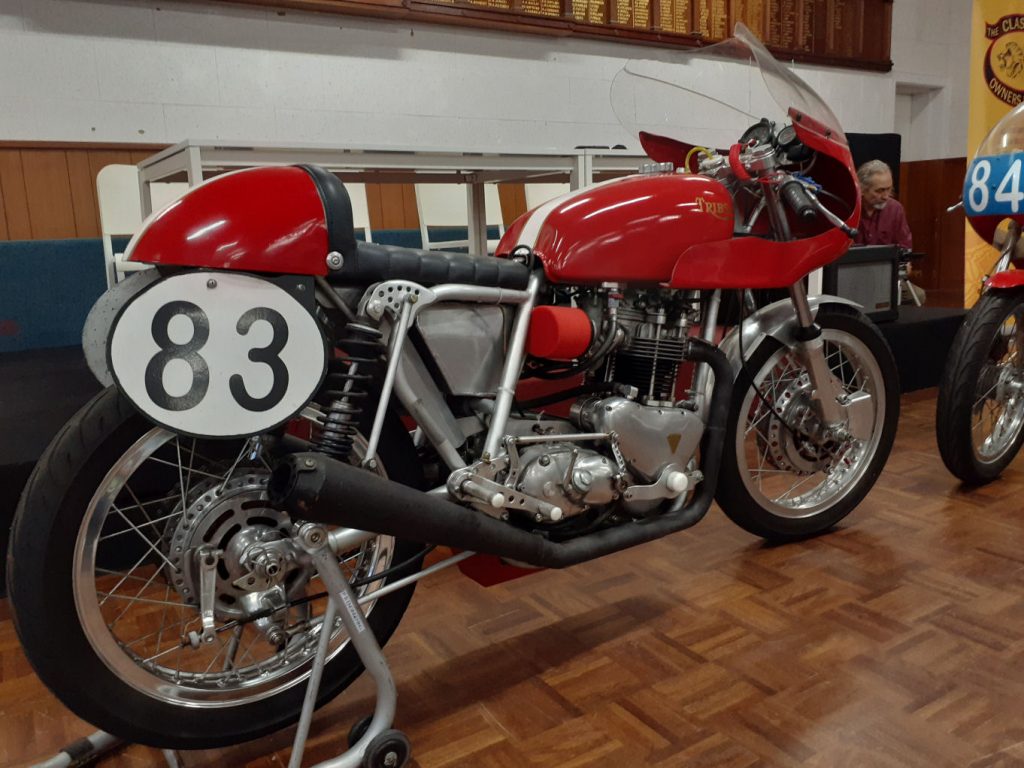 The next General Meeting will be held on Tuesday 25th January 2022 at 7:45pm at the West Croydon & Kilkenny RSL.