We announced at our last General Meeting that we would use use this event as a 'warm up' for our own Mill to Mill later in October and to promote our club. Yes, it was an early start 7:30am, but despite a cold start it turned out to be a glorious morning.
Over a dozen of our members took the hint and turned up with their bikes – entry was free of charge. Lew had plenty of advertising blurb aboard his BMW outfit including a Mill to Mill banner, which was hung from the betting ring canopy. A small table was erected and posters and pamphlets were put on display.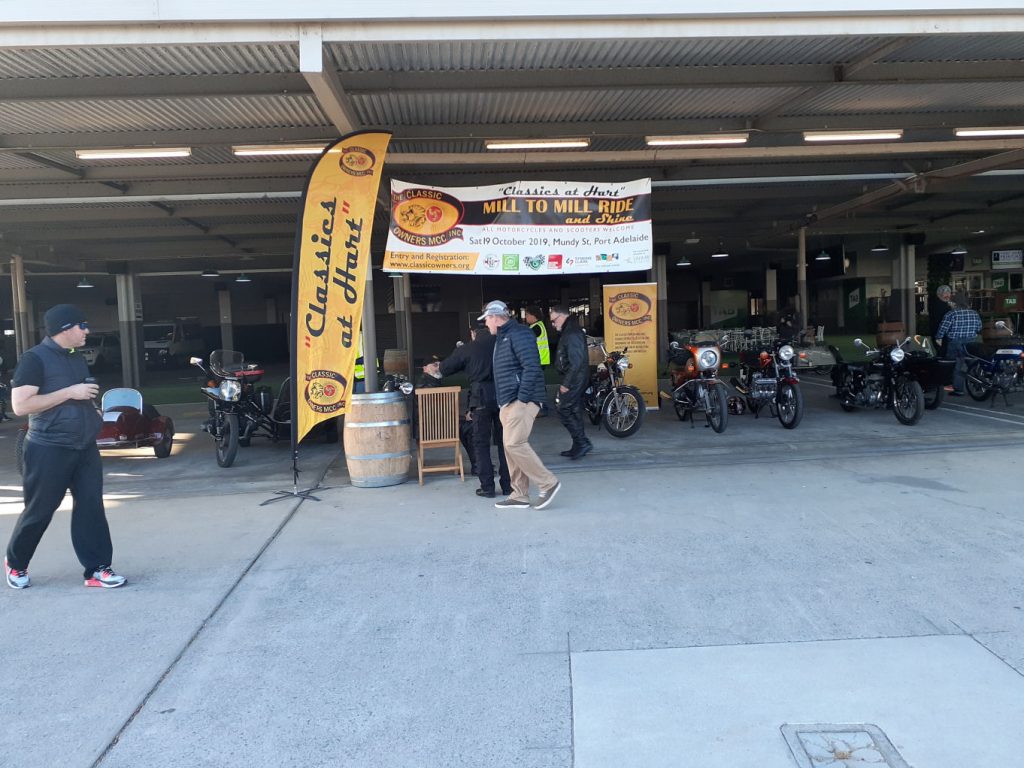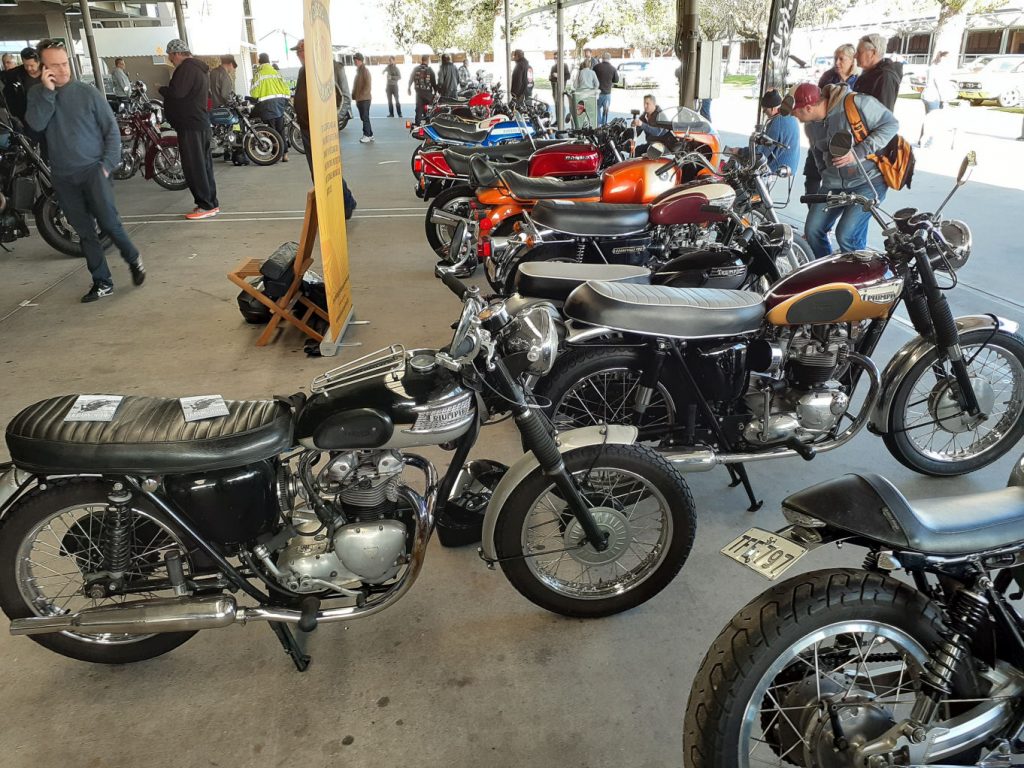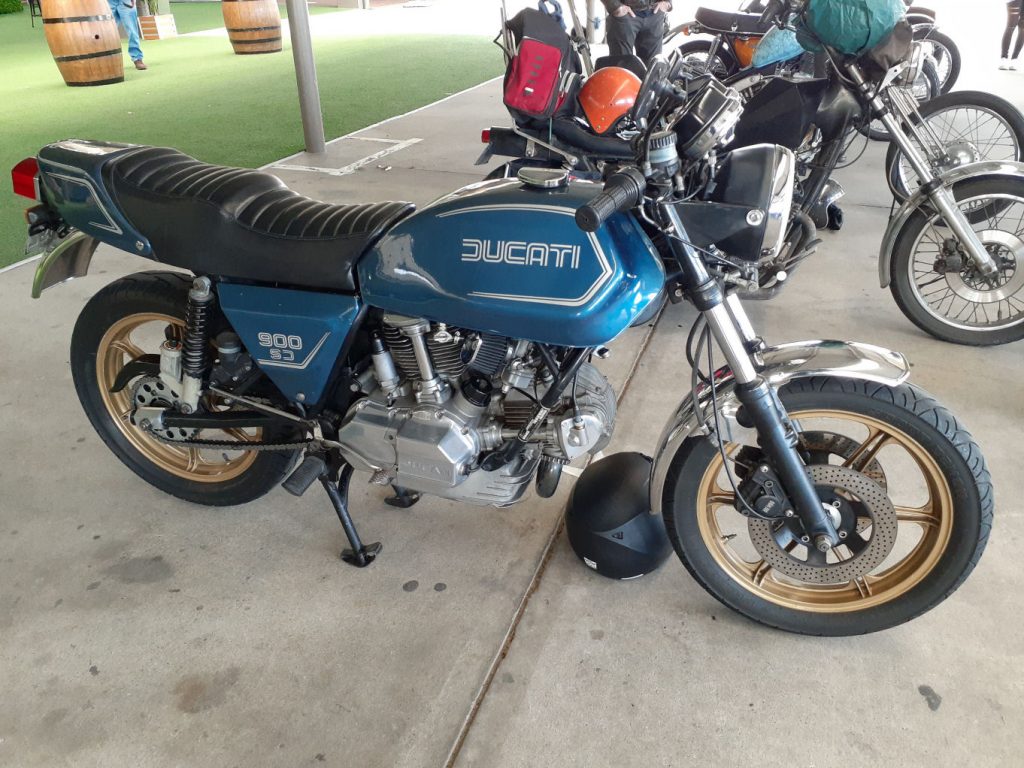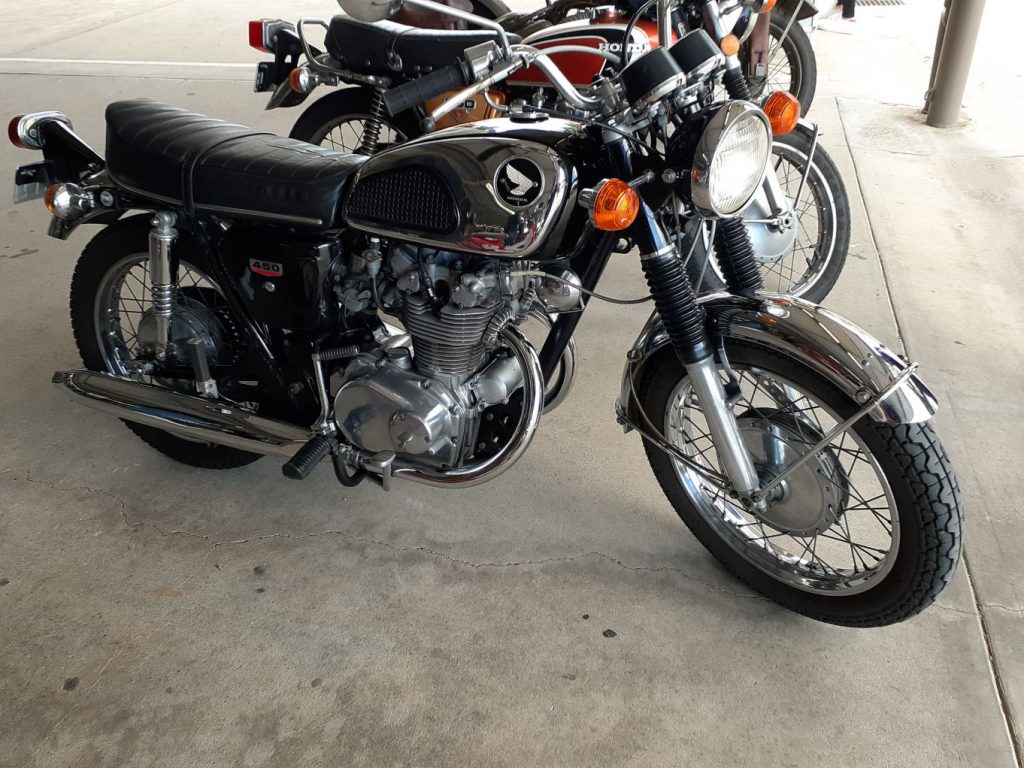 A posse of modern Harleys turned up making a hell of a din, loud pipes save lives apparently. There was some stiff competition from a 2.3 litre Rocket 3 whose owner treated us all to the benefit of his open exhaust system. All these bikes seemed to be against the spirit of the event which stipulated that bikes should be manufactured before 1980. Never mind, we were all motorcyclists and were clearly bonded by the common love of our two wheeled machines.
Kym Miller's Yamaha XT500 came in for some serious attention by a local artist, who was making an excellent pencil drawing of his bike, which Kym planned to purchase to display in his pool room/man cave. It really was a terrific drawing and the finished result will look great framed and hung on his wall.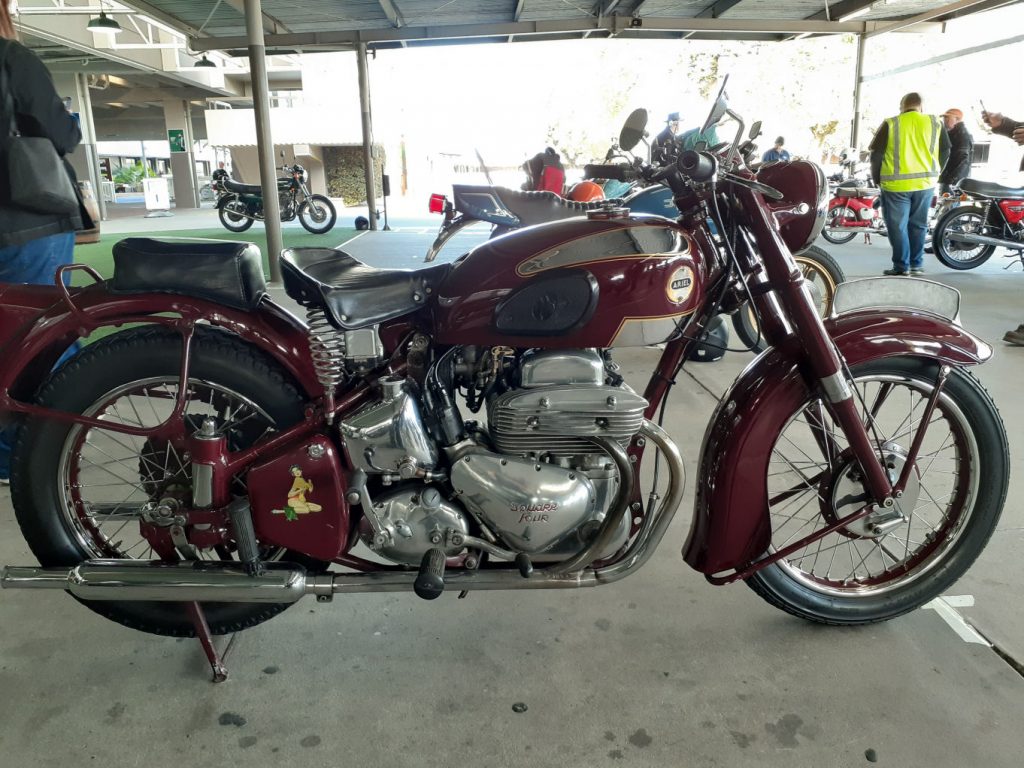 Other bikes included a selection of old school choppers, cafe racers, a handful of BSAs, BMWs and a number of Kawasaki Z900s courtesy of the Z Owners Club. I reckon that COMCC had the best representation at the event though.
We shared the parking lot with many cars including American muscle cars, Minis and many, many more which were away from the bikes parked in the car park next to Anzac Highway.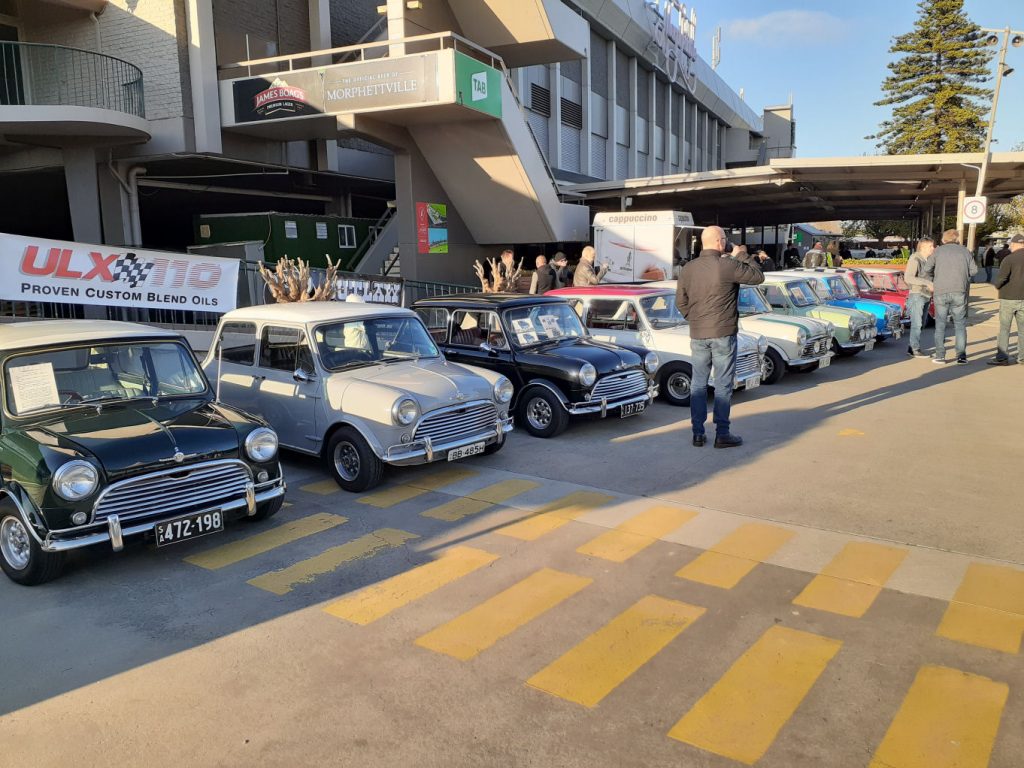 Well done to all our members who got up early and brought their bikes to the racecourse for the display. Let's hope that we can also attract even more bikes for our major event in October – Mill to Mill 2019.