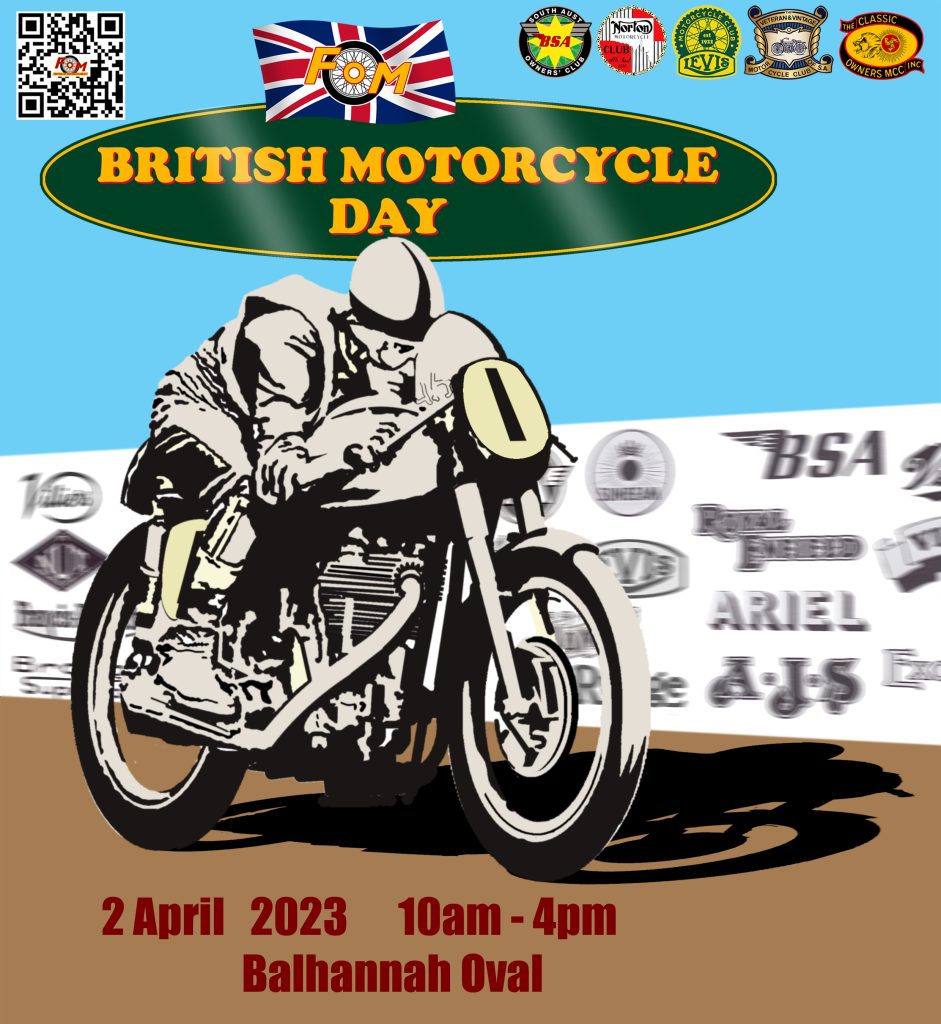 Bring your British Bike along to British Motorcycle Day April 2nd 2023 from 10am – 4pm. All British marques from all eras are welcome.
Fun day – food – music – club displays – regalia – racing bike start ups. Trophies awarded.
Email the Secretary at secretary@classicowners.org if you'd like to join the club display on the day. See the FOMSA website: https://fomsa.org/british-motorcycle-day/ for full details.