Glorious weather and calm conditions were ideal for beach racing and very welcome after the wintery conditions which were experienced in 2017.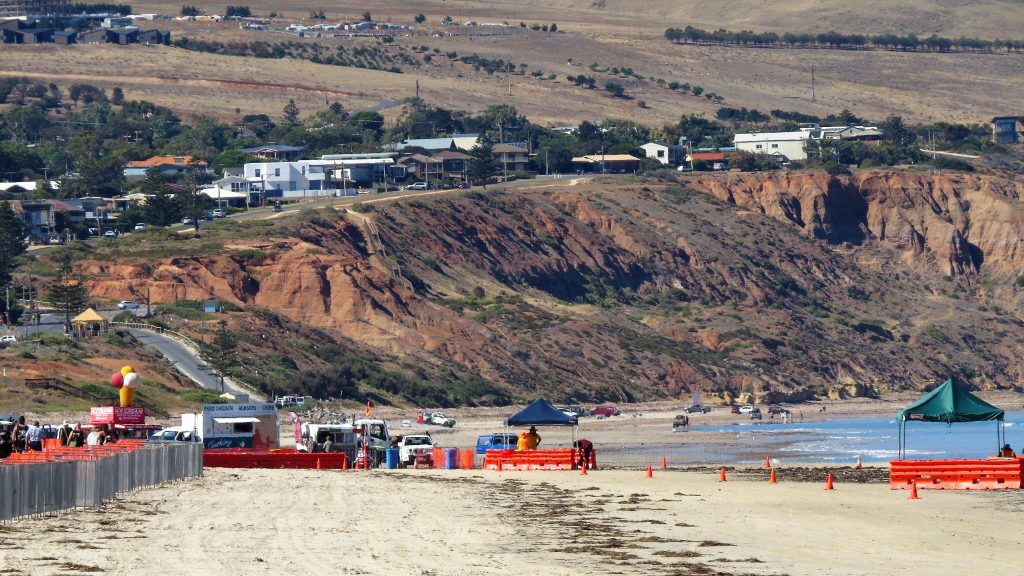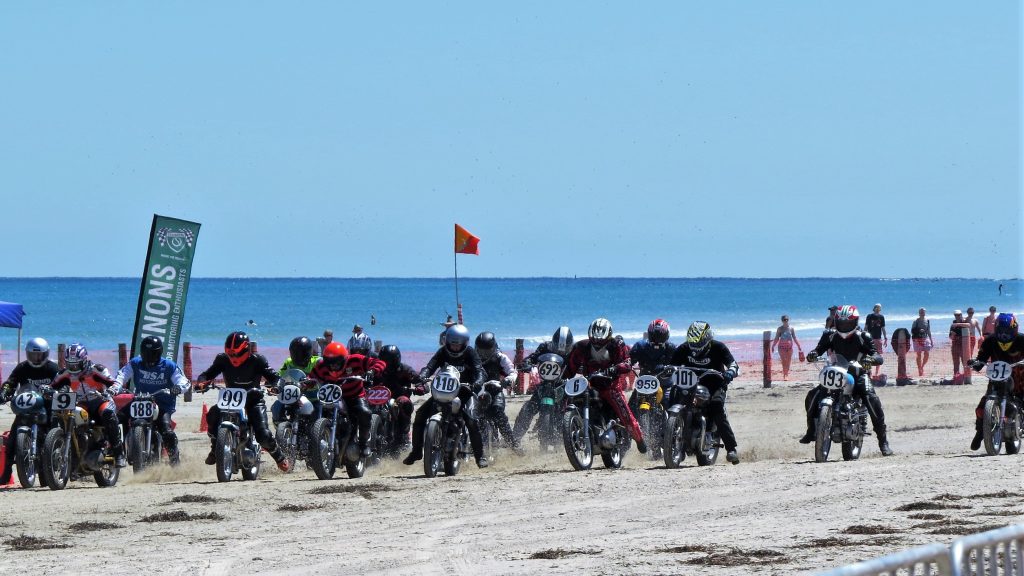 109 solo entries were divided into 2 age classes, period 2 from 1/1/1920 to 31/12/1945, and period 3 from 1/1/46 to 31/12 1962: and 6 different engine capacity classes from 125cc up to 1300cc. The 12 sidecar outfit entries were in two groups single cylinder and twin cylinder. Each group battled their way through 4 scratch races and 2 handicap races over 2 days making a total of 56 races on the program.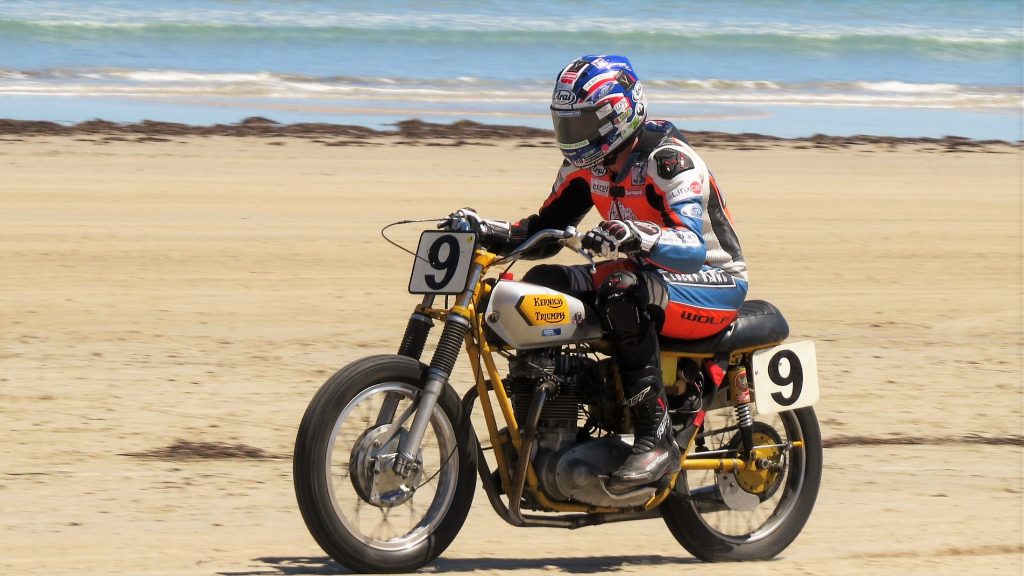 The course was a one mile lap up and down the beach around a 44 gallon (200L) drum at each end. Except for the 125's races were over 4 laps i.e. 4 miles.
Here are my two favourite video clips (but I must admit some bias here)
A complete list of winners has been published on the Levis MCC Facebook page along with dozens of photos and video clips. The winner of "Fastest man on the beach" went to David Johnson riding the 1961 Kernich Triumph 750cc. As well as winning all 4 of his scratch races by massive margins, he also set a new flying lap record of 1 minute and 2 seconds. Not bad for someone who claimed to not ever having raced off the bitumen before. The "Fastest woman on the beach" was Bianca Bonner who was riding a 1942 Harley Davidson 750. The single cylinder outfit trophy went to father and daughter team Mark and Kelly Schuppan on their 1962 ESO 540cc while the twin cylinder prize went to Paul Dempsey/Carey Deschamps on their 1950 Triumph 650cc.
All in all a great weekend.
Alan Kernich
Club Captain