Rather inclement weather was predicted for our ride on the first day of Summer and the last weekend ride of the year. And the forecasters were right. Standing under the big gum tree at Hawthorn Crescent watching the rain come down and the hills enveloped in cloud, it didn't seem like such a good idea to go riding. Nevertheless, six of our members braved the elements.
Darryl McWaters, 1972 Kawasaki Z1 900
David Saint, Yamaha FZ6R
Wayne Williams, 2016 Kawasaki Versys 650
Charles Oliver, 2015 Triumph Street Triple 675
Louis Peilschmidt 2002 Aprillia Pegaso 650
Alan Kernich 1985 BMW R80
A rather miserable trip up the hill in drizzly rain was soon rewarded by fine although windy conditions for the rest of the day. We made our way to our first stop at Collectable Cars in Strathalbyn via Mt George, Bridgewater, Mylor, Echunga and Macclesfield.
Ben Finnie's Collectable cars (and bikes) was interesting, but we were a little disappointed that the bike stocks were currently a bit low. Among the items there was a nice Moto Guzzi V7 of early 70's vintage and a couple of shiny Vespa scooters for those who like those sort of things. A hot cup of tea or coffee and a biscuit were very welcome and then it was off to the Milang Bakery via Finnis for lunch.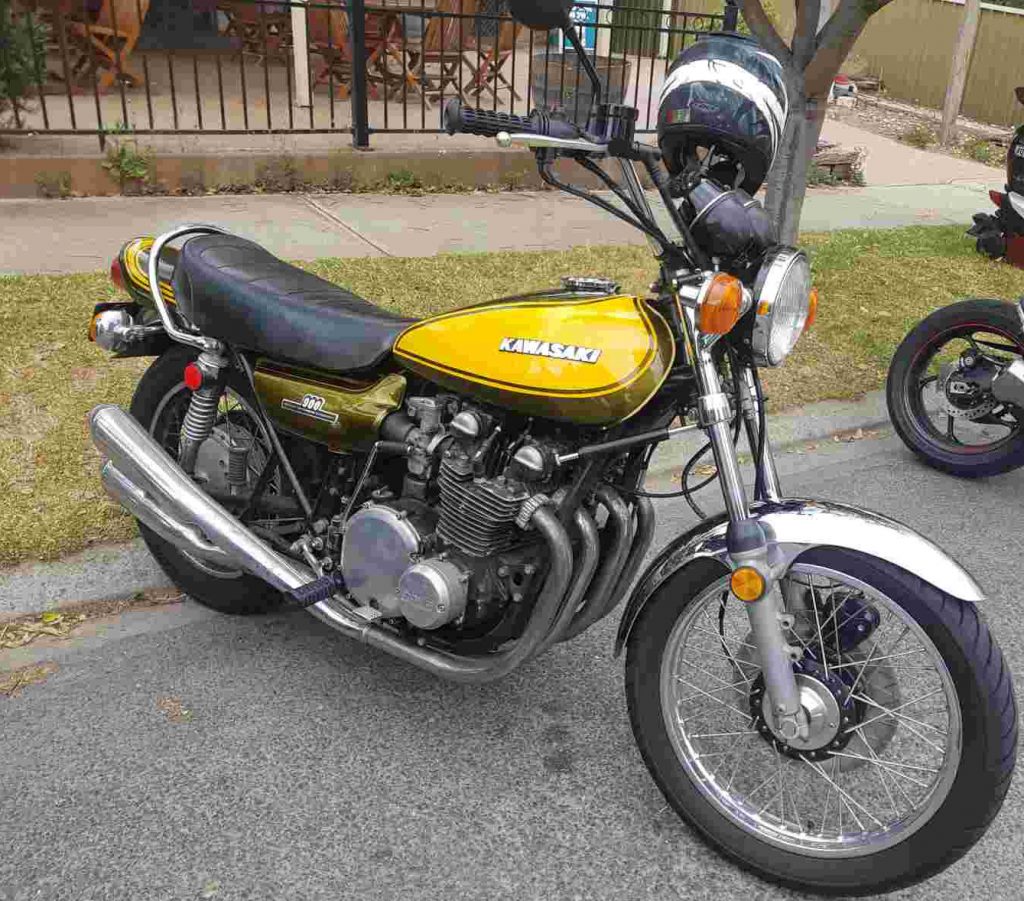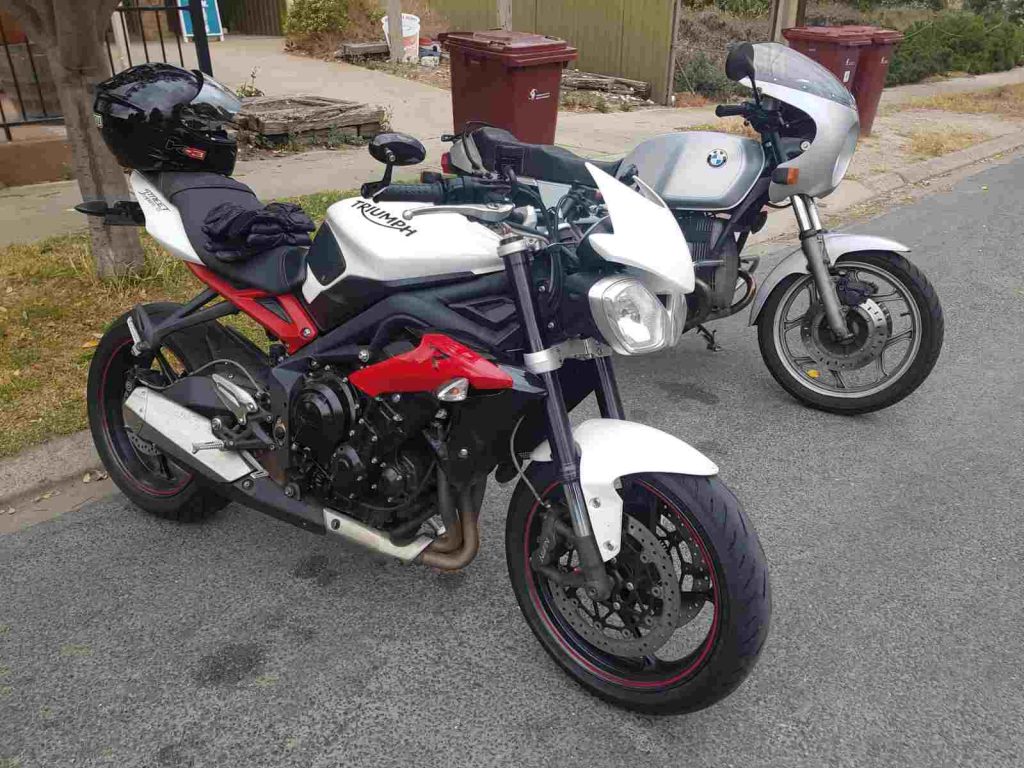 A pleasant repast in the al fresco dining area was followed by a tour of the lakefront park which we all agreed would be a pleasant spot for a future lunch break.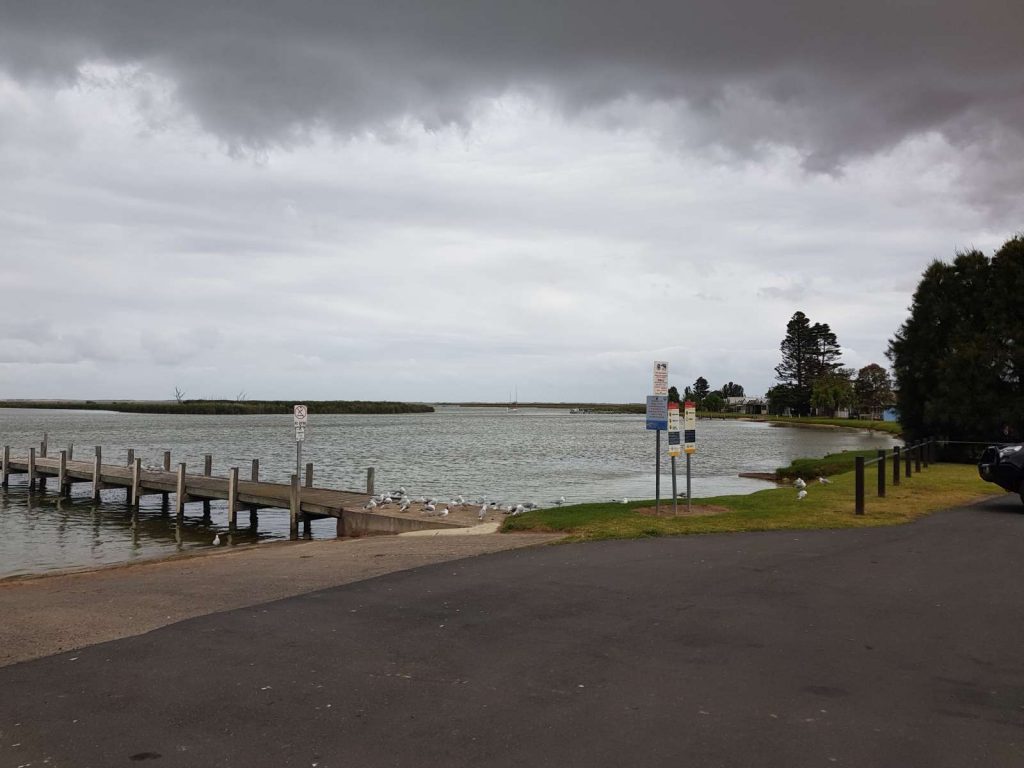 Back on the bikes for a brisk run home via Strathalbyn, Callington, Nairne, Woodside and Uraidla. A few spots of rain on the hills but not enough to make the road wet.
All in all a pleasant enough day, in spite of the weather. Thanks to those few who made the effort.
Alan Kernich
Club Captain