Rider list:
Alan Wallis 1950 Tilbrook 197cc
Robb Smyth 1970 Motobecane 50cc moped
Peter Arriola 1957 James 150cc
Roger O'Loughlin 1988 Suzuki 650cc
Don Jennings 1977 BMW 1000cc
Lyn Jennings 2005 Yamaha 250cc
Joe Betschart 1972 Kriedler 49cc
Tony Earnshaw 1972 Honda 125cc
Warren Duncan 2002 Honda 250cc
Alan Martin 2008 Honda 125cc
Graham Riley 1956 Vespa 125cc
Victor Poulton 2016 MotoGuzzi 900cc
David Saint 1966 Puch 250cc
Ian Roddie 1951 NSU 49cc moped
Ian Voysey 1948 Malvern Star 98cc autobyk
The Mount Barker Burble brings riders to the Adelaide Hills at the best time of the year. The countryside looked magnificent and although rain was forecast for later in the day it did not eventuate during the ride.
Fifteen starters lined up at the start and it was interesting to note a very good representation of small engine capacity machines. For example, smaller bike numbers were:- 3<50cc, plus 1 <100cc, plus 5 <200cc and 3@ 250cc.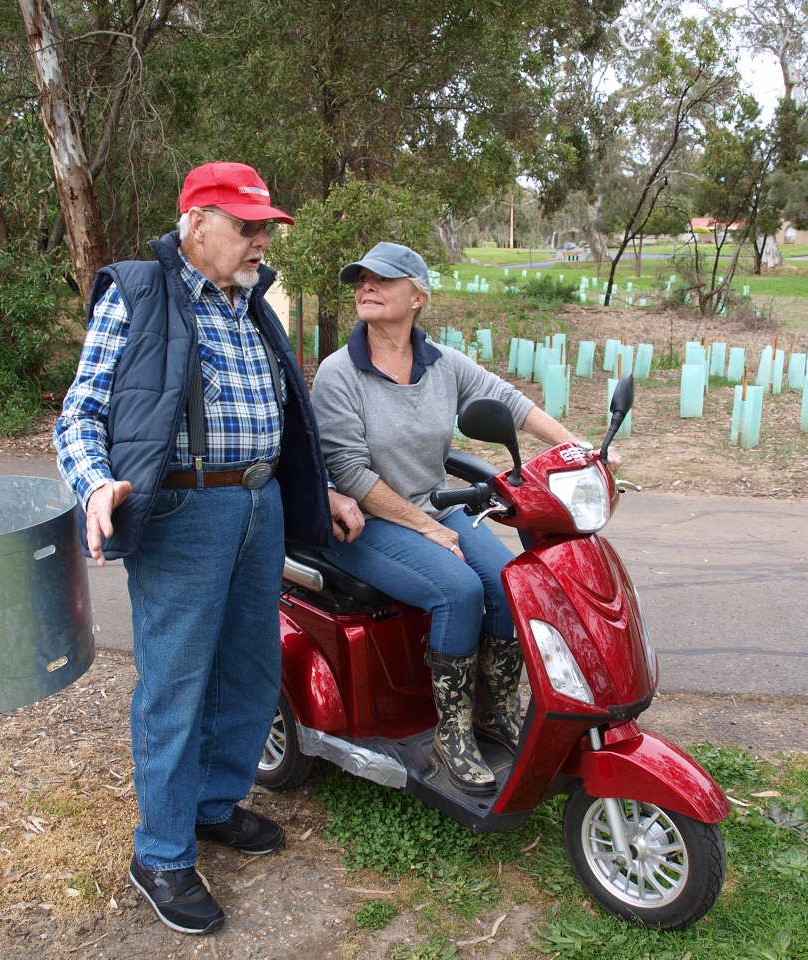 Following the same demonstration at the 2018 Burble, Joe Betschart's immaculately presented 50cc Kreidler repeated the performance this year, but Rob Smyth's Motobecane was never far behind. It was good to note also that we have a return to Mopeds plus of a female rider. Lyn Jennings joined the group for the day doing well on her Yamaha 250.
The morning ride to Meadows and back went without any problems and after return to Mount Barker via Macclesfield, a one and a half hour lunch adjournment provided a good opportunity for the exchange of world- wide topics. Three riders retired prior to the start of the second leg of our journey.
The afternoon journey to Woodside started in heavy traffic at Mount Barker but soon settled down to comfortable touring through Littlehampton, Balhannah , and on to Melba's Chocolate Factory at Woodside. At Melba's our leader was in receipt of a DWN (that's a Domestic Withdrawal Notice) and left the ride after handing over the leadership to Roger O'Loughlin who very capably guided the remaining bikes back to Mount Barker. Ian Voysey's Autobyk had a fuel problem very late in the return to Mount Barker and was trailered back to the start. The forecast rain appeared to be closing in at that stage.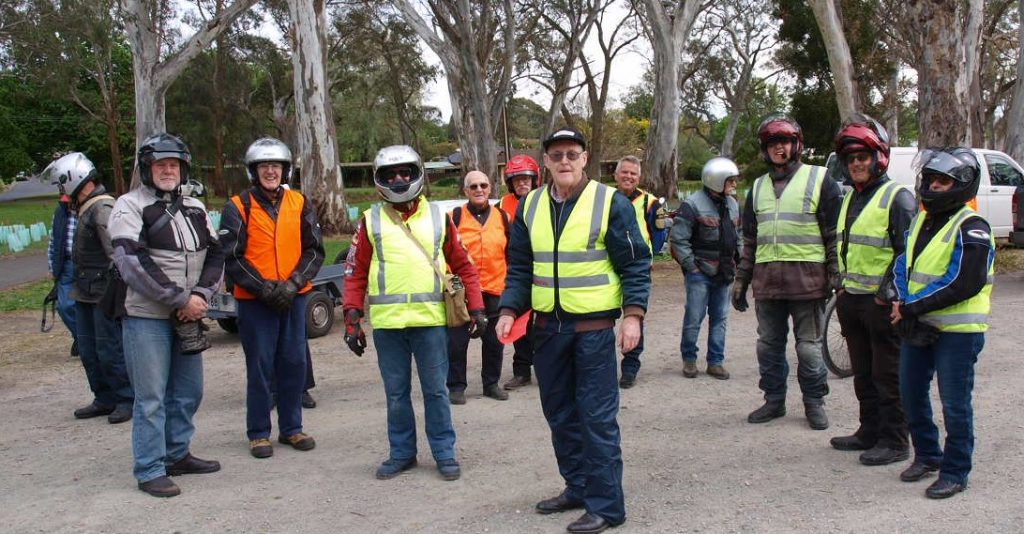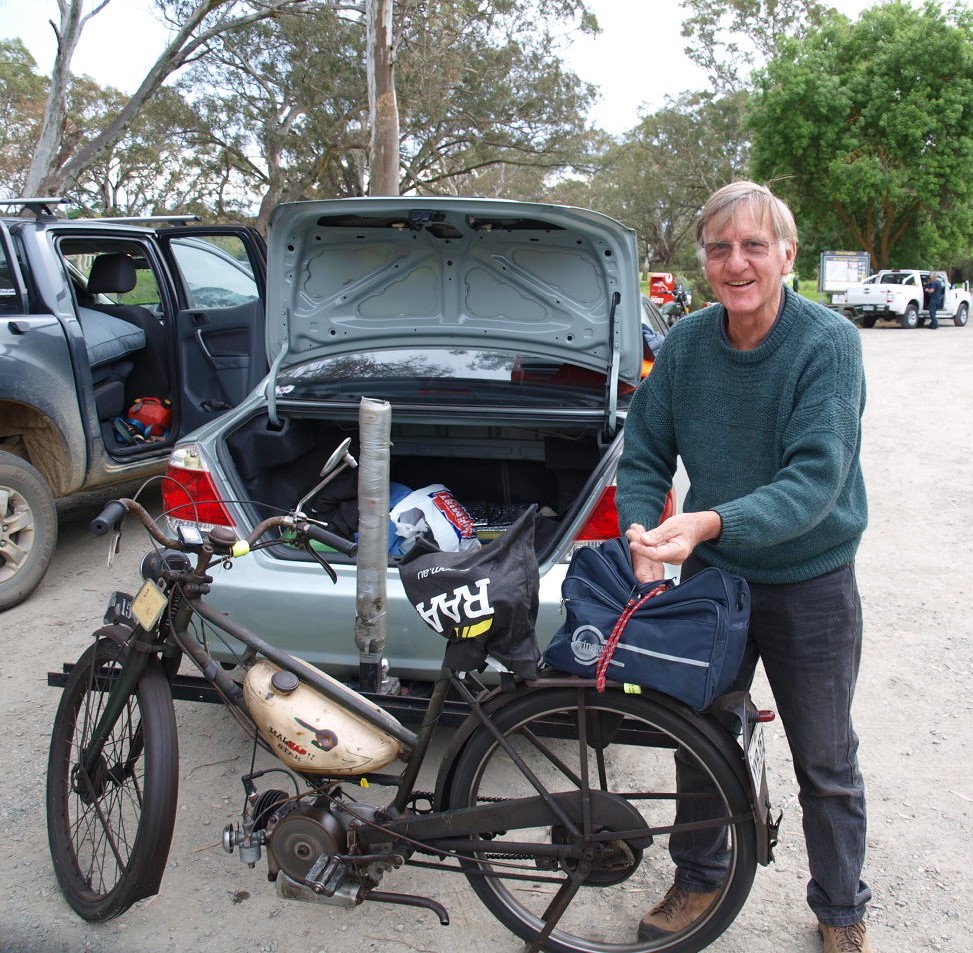 Our thanks go to the three marshalls for the day, Messrs. R O'Loughlin, D Jennings, and Tony Earnshaw, and to Tail End Charlie Alan Wallis. Thanks also to Wayne Williams for running the backup trailer, and it was noted that retired rider Pud Freeman joined Wayne, in an advisory capacity.
NEXT RUN: Adelaide Beach Run – 6th December 2019
MEET: For a 9.30am Start. Birkenhead Tavern, Pt. Adelaide -Over the Birkenhead Bridge right turn at lights – Tavern on right
RUN: Port Adelaide/ Outer Harbour/Largs /Semaphore/Grange/ Henley Beach/ Glenelg and return. Riders may elect to lunch together at the tavern after the run. Please let Alan or Warren know beforehand so that numbers can be confirmed.
REMEMBER: These runs cater for the slower rider, backup trailer always provided.
Enquiries; Warren 8388 1770 Alan 8295 5097