I wasn't that sure what to expect from this show, which I talked about at our last general meeting. This was a Saturday afternoon/evening affair in town and was billed as a precursor to the Distinguished Gentlemen's Ride, a world-wide charity fundraiser for Men's Health, scheduled for the 30th September.
The event reminded me of our own Classics at Hart show from 2016, but on a smaller scale. There were perhaps 50-60 bikes on display and there was a good range of machines: a 1920s Indian Scout, a BSA sloper, the now customary Vincent Black Shadow, a 1940s Triumph Speed Twin, an Ariel Square Four, early AJS singles, a Velocette and a good smattering of Triumphs, BSAs and Nortons. There were also Ducatis, monkey bikes, racers, various Triumph bobbers, Harley choppers and a few Yamaha XS650 custom bikes, all sporting those dreadful Firestone tyres. I noticed a couple of bikes sporting Classic Owners regalia – there was a COMCC sticker on a 1950 Bantam, the other bike (maybe an AJS or BSA) had an attractive metal COMCC badge attached to the headlamp. Japanese bikes in evidence included a nice looking Suzuki GT750, a slab sided GSX-R, a couple of Honda 750s and a very nice coffin tank Yamaha RD400. Some bikes were restored and others wore their original patina.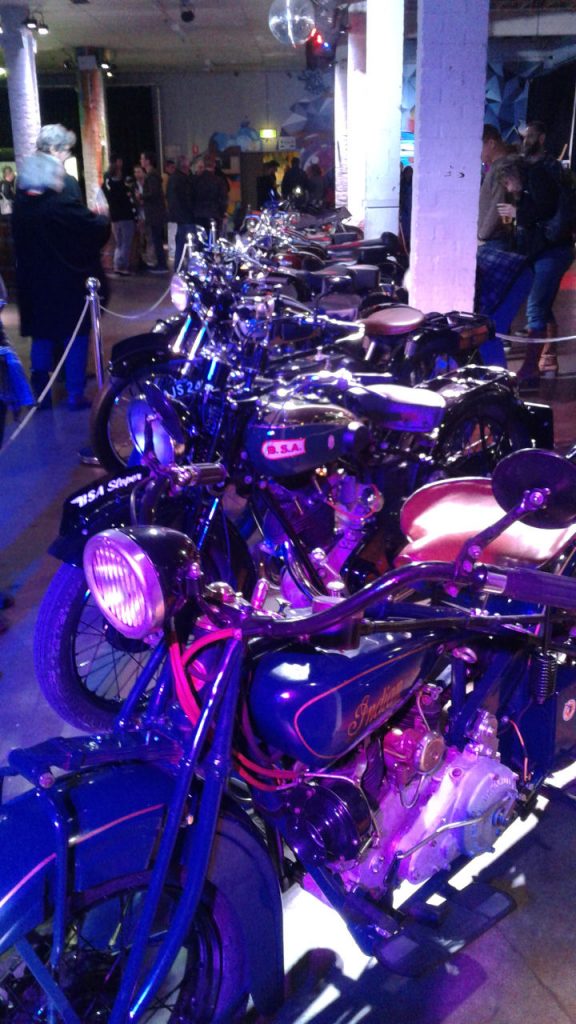 Aside from the bikes, the bar looked popular and there was a crowd gathered at the items for sale in the silent auction – all proceeds of which went to charity. When darkness descended, the coloured spotlights came on. The clientele ranged from real bike riders, the custom crowd, and those who just like looking at motorcycles. Fellow COMCC member, Owen Greenfield even managed to sneak his Norton Commando into the line up and just as sneakily pushed it outside to go home. I met up with a another COMCC member, who also seemed to be enjoying himself. All in all this event very well and was certainly well worth the $5 entry fee.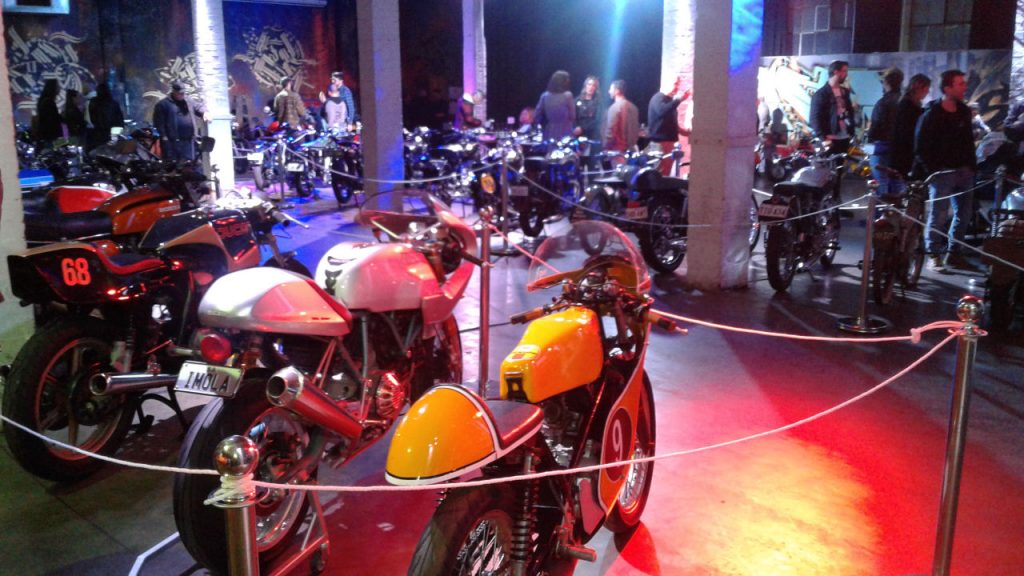 The bad news is that the Distinguished Gentlemen's Ride clashes with both the club run to Milang and the Bay to Birdwood, all to be held on the 30th September.
Charles Oliver.