We had approx 20 riders for our first midweek ride of the year. Wietse led us a merry dance on country roads which most of us didn't recognise. We stopped at McLaren Flat for morning tea, lost a couple of riders and then lunch at Middleton. Beautiful weather, but cooler on the coast. Total distance approx 296 kms.
Thanks to Wietse for leading and Wayne for tail-end charlie duties.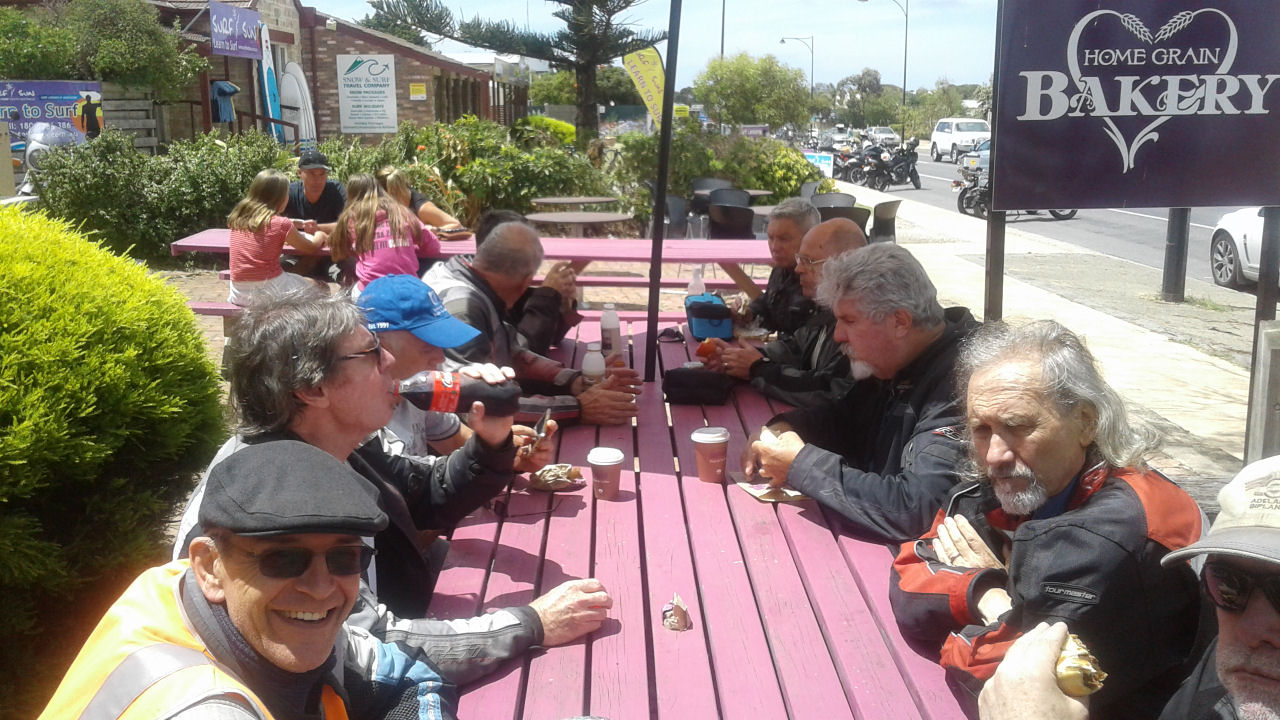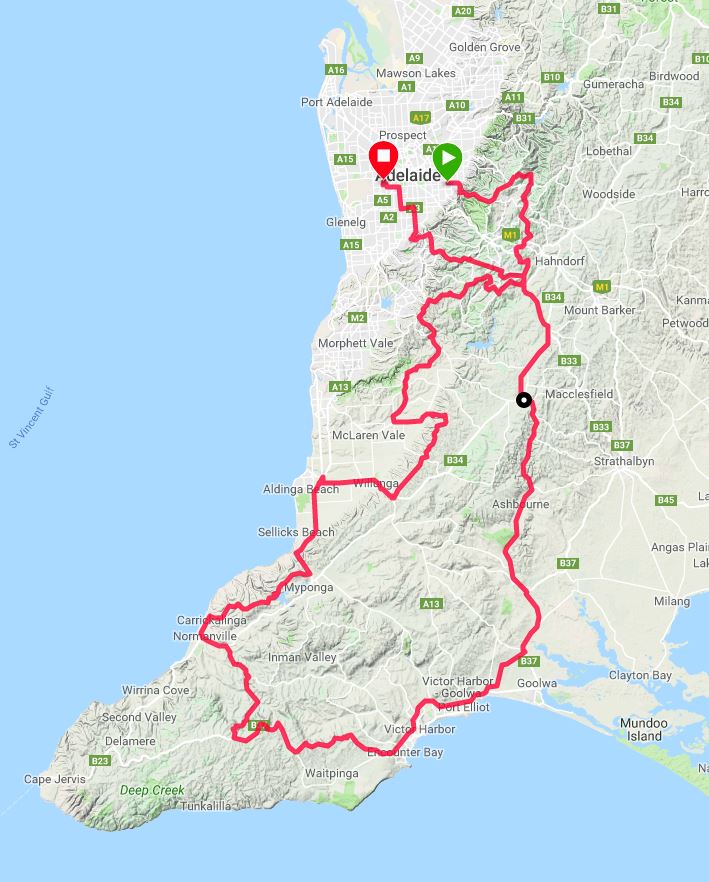 Interesting fact: After we had ascended Wickham Hill and while I was stopped half way up Range Rd, a police motorcyclist appeared and the following conversation took place:-
Police: Are you OK?
Me: Yes, I'm marshalling a club ride and am waiting for the others to catch up.
Police: Are you the lot who were stopped in McLaren Flat?
Me: Yes, that was us.
Police: Nice bike (nodding towards my Street Triple).
Me: Thanks, it goes alright too.
Police: Oh well, I'm going that way (points in opposite direction), so that's OK then.
I took this to mean carry on, go as fast as you like and have some fun. So, I did.