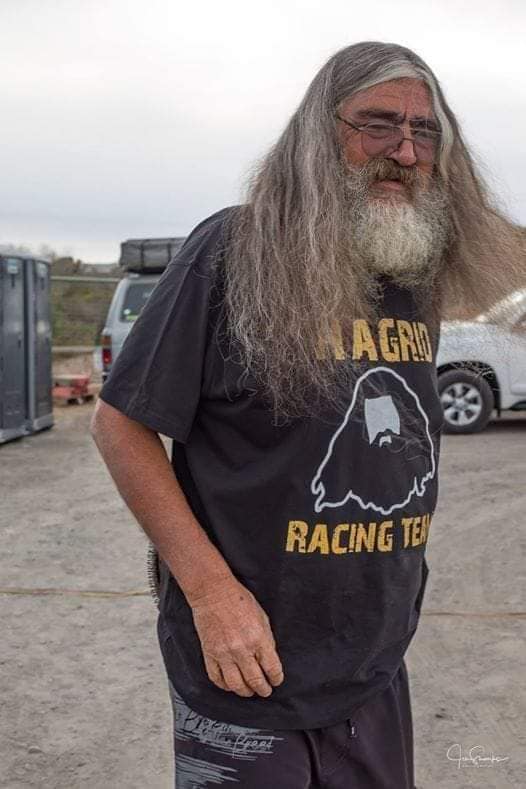 News has filtered through, from the Levis MCC, that Andrew McDonald AKA Hagrid or Macca, has passed away. Details are very sketchy at the moment.
He was a member of Classic Owners, he has attended meetings and a couple of rides, but hasn't been seen over the last few months. I'm unsure how he died and have no details of funeral arrangements.
He has been described as a gentle giant, anyone who met him or stood next to him can attest to this description. Over the past few years, he was active in the Sellicks Beach Races, riding his 1938 Harley Davidson W model at the event and at the Mill to Mill 2017. Many of the promotional posters for Sellicks featured a photo of him riding his Harley. I think this is what he'll be remembered for, from those with a passing acquaintance with the man. Others may remember his Suzuki GT750, which he rode from his Yankalilla home to our club meetings.
Our sincere condolences go to his family and friends.