October 6, 2021 7:00 pm - 10:30 pm
Adelaide Speedboat Club, Club Road, Gillman SA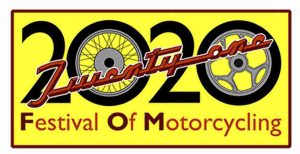 Present
"Night of Champions"
The night will be in an informal interview & question and answer format.  Your MC for the night will be Jason O'Halloran. A man with his own passion for Super-bikes and event commentry  at major motorcyle racing events, including Sellicks Beach races & the Bend Sports Park.
Our guests are:-
Davo Johnson an international campaigner & podium winner in the Isle of Mann TT. Davo made his debut at the Isle of Man TT in 2010 where he was named fastest newcomer with a 123.838mph lap, before narrowly missing out on his first podium in 2014 after taking 4th in the Super-stock race. The charismatic Aussie also ventured into both British Super-bikes and World Super-bikes, as he added to his circuit experience, before finishing 4th in every race he finished at the 2018 TT. However, in 2019 the Adelaide rider finally grabbed that elusive first TT podium riding for Honda, producing a storming final sector to snatch third from Michael Dunlop in the Super-stock race.
Andre Bosman best known for his achievements in sidecar racing. Back in 1991 I wrote about Australian Andre Bosman, who was in the process of devoting his life and business and everything he owned to Grand Prix sidecar racing.
Mal Pitman his name is synonymous with Motorcycling in South Australia. Mal's success was wide ranging from competitive road racing bikes to motocross and enduro. Pitman's results included to many State Titles to mention in South Australia and the coveted National Championship.
Jeremy Burgess is a name etched into the fabric of MotoGP he's delivered 14 world titles, including 13 as crew chief with Australians Wayne Gardner and Mick Doohan and flamboyant Italian Valentino Rossi.
It is shaping up to be a great night so get there early and grab a drink and catch up with the guys before things kick off!
Ticket Types        Sales close Monday 27th September 2021

Adult  $30.00 includes first drink (tap beer or wine or Soft Drink
VIP     $40.00 includes first drink plus light supper plate
Terms & Conditions
I/We, understand, and agree to withdraw from the event, forfeiting part or all of my payment, at the discretion of the event committee. If I am unwell and or display signs & symptoms of Flu or COVID-19. I also declare I have not travelled overseas or to a COVID-19 Hot-spot within the last 14 days.
Event Refund Policy. The committee has decided that should the event be cancelled due to a SA Health directive before ticket sales close you will receive a 90% refund of the face value of your tickets. If the event is cancelled after tickets sales close you will receive a refund of 75% of the face value of your tickets.
Please note your ticket price includes your first beer from the tap/wine or soft drink.
Event Location
Adelaide Speedboat Club, Club Road, Gillman SA
Tickets Left 0
| Ticket Type | Price | Qty. | Cart |
| --- | --- | --- | --- |
| VIP Adult | $40 | | Tickets are sold out. |
| ADULT | $30 | | Tickets are sold out. |